kingofkonas
Member since Jun 16, 2012

Male / 20
Granby , Connecticut
East Coast Freeride 4 Lyfe
Block user
Recent

Selling
Jun 16, 2020 at 12:26
Jun 16, 2020
$800 USD
Second owner. We purchased the bike used in 2017. My brother outgrew the bike in the summer and moved on to a larger frame. The previous owner installed a Rockshox Reba 26 Fork which ups the travel by 10mm. The saddle was upgraded by the previous owner as well. The derailleur on the bike is Sram X4. Red Raceface Chester pedals included. Other components are stock. The frame has a fair amount of cosmetic wear which is primarily from shuttling. The bike just got back from a tune-up and safety check from Family Bike and Sports in East Longmeadow, MA.

Jan 14, 2020 at 12:13
Jan 14, 2020

Selling
Jan 14, 2020 at 12:06
Jan 14, 2020
$1000 USD
2014 P.Slope History/Why I'm Selling I bought this bike from a mechanic at Highland Mountain and rode it there for a season. The next year I stopped riding at Highland and lost all the use for the bike. It sat around for awhile until I had the original rear brake replaced for Shimano brakes (front and rear), and a new wheelset. I did one day of riding on the upgrades but concluded that I can't find the terrain this machine deserves on a regular basis. Cosmetic Damage: Theres a nice sized paint chip on the top tube, some cable rub on the head tube, and some scratches on chain stay where the original chainring snapped. Other notes: -Bike is currently in Granby, CT because I am not riding it at school -As far as trades go, the only one I'd be interested in would be a DJ hardtail - if interested in a trade, please send a pic of the bike you'd want to trade

May 20, 2019 at 13:48
May 20, 2019

Selling
May 20, 2019 at 13:45
May 20, 2019

May 14, 2019 at 8:00
May 14, 2019
Load more...
Featured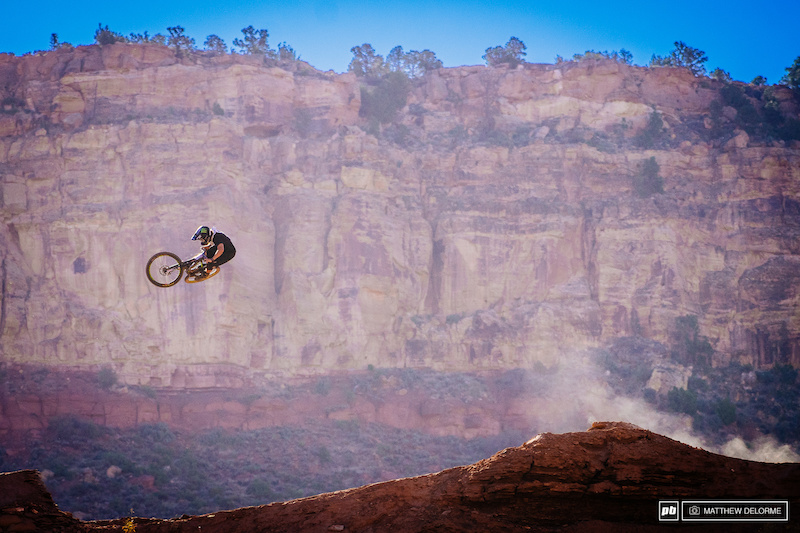 Photo by mdelorme