lawman91
Member since Aug 14, 2009

Male / 29
Wrexham , United Kingdom
Block user
Recent

Selling
Sep 1, 2021 at 4:28
Sep 1, 2021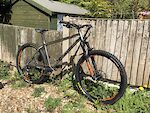 $400 GBP
Cotic Soul MK5 frame in large with Hope headset, seatpost clamp and Cotic Chainstay protector. THIS IS THE FRAME ONLY, NOT COMPLETE BIKE. Was bought in October 2018, it's seen next to no use in the last 10 months. Overall in good condition, a few scuffs and scrapes as to be expected (tried to show in photos as best I can). It's done around 800 miles since new – Looking for £400 posted OVNO

Aug 9, 2021 at 1:55
Aug 9, 2021

Apr 24, 2021 at 7:05
Apr 24, 2021

Selling
Apr 24, 2021 at 7:04
Apr 24, 2021

Selling
Mar 27, 2021 at 14:16
Mar 27, 2021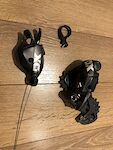 $175 GBP
Lightly used SRAM X01 Eagle Rear Derailleur and Shifter, fitted in December 2020 and done around 175 miles since. Slight cosmetic mark on the rear derailleur cage by lower jockey wheel as pictured but otherwise in excellent condition and shifting perfectly. Gear cable supplied is 2 rides old. Includes bar mount. Not interested in splitting. £175 posted.

Mar 18, 2021 at 8:44
Mar 18, 2021

Feb 3, 2021 at 3:57
Feb 3, 2021

Feb 3, 2021 at 3:56
Feb 3, 2021
Former Bike Mag Staff Launch New 'Beta' Title
Mike's contributing still from what I see, just not full time, just like he was at Bike I believe. Big fan of Mike's work, if you haven't already the podcast he did with Vital is well worth a listen. There's two columns from him on the Beta site already too.

Jan 11, 2021 at 4:22
Jan 11, 2021

Selling
Jan 11, 2021 at 4:21
Jan 11, 2021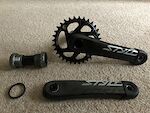 $110 GBP
Truvativ Stylo GXP Carbon Cranks & GXP BB, cranks around 2 years old but done little mileage in that time. BB is 2 rides old and the chainring is a brand new, never ridden X01 Eagle 12-speed 32T with 6mm offset for non-boost frame, you could swap to a Boost one quite easily if required. 175mm crank length and includes pedal washers and RaceFace crank boots. £110 posted OVNO. Will only ship within UK.
Load more...