ldhbaker
Member since Oct 18, 2007

Male / 35
Kamloops , British Columbia
Block user
Recent

May 26, 2020 at 20:28
13 hours

May 24, 2020 at 13:03
3 days

3 amigos with 6 amigos
13.3 km - 01:55 - 3 achievements

May 23, 2020 at 16:47
May 23, 2020

Afternoon Ride
17.5 km - 01:38

May 22, 2020 at 18:50
May 22, 2020

May 21, 2020 at 11:19
May 21, 2020

May 16, 2020 at 7:33
May 16, 2020
Bikepacking Check Out: Bags Edition
Ooof that bike is awfully shiny to be strapping bags to. I've tried many of these methods and left with plenty of lasting surficial damage to the bike. Best to protect it up the wazoo. The seat bags don't really work that well either - can't use the dropper post, and even if you could put it down then the bag hits the rear tire anytime the suspension is engaged. Best to either avoid them or lock out shocks and seat posts. I ended up swapping it around and strapping it to on top of my top tube so as to use the bike better.

May 16, 2020 at 7:30
May 16, 2020
Saalfelden Leogang Prepares to Host Quadruple World Championships in October
I just don't get why e-mtb world champs exist. The world champs in every discipline are meant to test the best of human / gravity powered biking. E-mtb just waters that down and makes it about, what, the bike? Can't wait to not watch all the B, C, and D level racers that probably never raced at a high level before whizz around a track using external power sources.
Load more...
Featured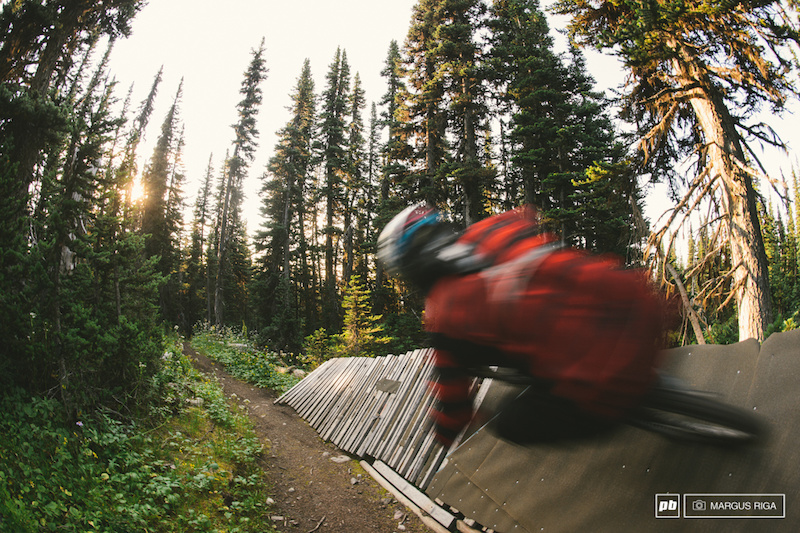 Photo by Margus