lmather
Member since Jul 15, 2012

Male / 20
Kamloops , British Columbia
Block user
Recent

Jan 7, 2021 at 10:13
Jan 7, 2021

Selling
Jan 7, 2021 at 10:12
Jan 7, 2021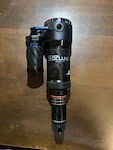 $250 CAD
RockShox Super Deluxe Select +, ridden about 5 times before I switched to coil. Has a lockout and easy to reach rebound adjustment. Shoot me an offer

Aug 3, 2020 at 20:26
Aug 3, 2020

Jul 30, 2020 at 17:07
Jul 30, 2020

Jul 30, 2020 at 15:53
Jul 30, 2020

Selling
Jul 30, 2020 at 15:52
Jul 30, 2020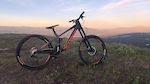 $2800 CAD
Got a 2018 operator for sale, I love this bike I just don't get to ride it much where I am unfortunately, swapped the derailler for a XO1 DH 10 speed derailler, other than that it is basically stock other than cockpit. Hasn't gotten ridden as much as I thought it would, very good condition. Message me for more info Shoot me an offer

Jul 18, 2020 at 16:46
Jul 18, 2020

Selling
Jul 18, 2020 at 16:43
Jul 18, 2020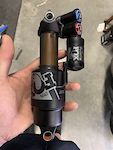 $1800 CAD
Shoot me an offer! This thing is sick! 2020 Norco Sight A1 frame, rode this for a month before getting injured, it's been sitting for 6 weeks and needs a new home. This bike blows my mind, just go watch some reviews... nothing but good things to say about it. Frame comes with : SRAM DUB bb rear axle derailler hanger all frame grommets RockShox Super Deluxe Select+ shock has only been ridden a handful of times before I switched to coil. **can swap shock for a brand new Fox Factory X2 for an extra 200$** Price is not firm, I can help with shipping.

Apr 11, 2020 at 0:31
Apr 11, 2020

Selling
Apr 11, 2020 at 0:30
Apr 11, 2020
Load more...
Featured
Cannot find featured photo. Perhaps it was deleted?