lovethedirt
Member since Sep 27, 2009

Male / 27
Calgary , Alberta
Block user
Recent

Selling
Jun 13, 2020 at 13:58
Jun 13, 2020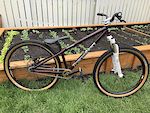 $850 CAD
For sale is my Transition Trail or Park custom build bike. I bought this from friend two years ago who has owned it since new. Being a bike mechanic I upgraded some parts thinking I'd get back into dirt jumping again. Since dumping a few hundred into the bike its seen 2 nights at B-Line bike park and an evening at the fish-creek pump track. The new parts that have been put on are: Deity Compound pedals, Deity grips, Seat, Chain, Seat Post (a long post so you can raise the seat as far as you'd like). I also upgraded the fork from a manitou to a Rock Shox RCT (still the best DJ fork besides a $1200 Pike DJ). Overall the bike is in good mechanical shape, the frame has some scratches and scuffs from shuttling in the back of trucks and cars but nothing structurally concerning. Overall this is a great bike for dirt or park, only selling as i never use it. I may consider trades for a hardtail enduro style bike (1x11+) can add cash on my end for the right bike. Not in a rush to sell, if I cant get near my asking price ill keep it around incase i ever get the urge to go B-Line. Rough parts list is as follows: 2011 Transition TOP frame Diety bars Diety stem Diety grips Hydraulic disc brake 2014 Rock Shox argyle RCT fork KMC chain Alienation black rim laced to a Norco rear hub DMR front rim and hub DMR tan-wall rims Pick up in the SW, text preferred.

Selling
Jun 11, 2020 at 16:47
Jun 11, 2020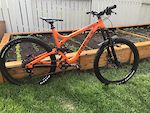 $2750 CAD
For sale is my 2018 Commencal META AM V3 I bought this at the end of the 2018 season, it only saw a few rides (two or three) that year. Last year I maybe got out 4 or 5 times on it and not a single ride yet this year. All of the riding has been at fish creek with the exception of one half day at COP and an evening in Canmore. I've worked as a bike mechanic for the past 6 years and taken exceptional condition of this bike. Always stored inside the house and washed and lubed after every ride. With the purchase of the bike I also bought every protective component Commencial sold as an option. I was worried the 3M wrap Commencal sold on their site might not cover everything so I also purchased an additional bulk roll to cover any missing parts. The majority of the frame has been covered with 3M wrap from day one. I also bought Deity Balderunner pedals, deity lock on grips and a Brand-X internal dropper post. This bike is in mint condition with 99% of it being flawless. As I own a truck there is a few shuttle scuffs (mainly on the 3M wrap) on the frame and the chain came off once leaving the odd blemish around the rear chain-stay. Frame 2018 META AM V3 650B Travel 150 mm Fork ROCK SHOX YARI RC Solo Air 160 mm, Boost 110 x 15 mm, 15 mm stealth axle, Tapered Rear Shock ROCK SHOX Monarch R, 200 x 57 mm, rebound Headset RIDE ALPHA Stem RIDE ALPHA Handlebar RIDE ALPHA, 6061 Alloy series, 760 mm, 30 mm rise Saddle RIDE ALPHA SuperLight foam, CrMo rails Rear Derailleur SRAM NX 11 speed Crank SRAM NX X-Sync, 32T, Boost 175 mm Shifters SRAM NX 1 x 11 speed Cassette SRAM PG, 11 speed Chain SRAM PC 1110 Brakes SRAM LEVEL, 200 mm / 180 mm Rims WTB STP i25, 32 holes, double wall, tubeless ready, 25 mm inner Front Hub FORMULA, 32 holes, Sealed bearings Rear Hub FORMULA, 32 holes, Sealed bearings Tires MAXXIS HRII 27,5" x 2,4" EXO/TR front and MAXXIS DHRII 27,5" x 2,3" EXO/TR rear The bike is ready to ride and needs absolutely nothing except a new owner. I'm not selling this because I'm desperate for cash so please no lowballing. May consider trades for a high-end hardtail bike. Text preferred located in the SW, local pick up only.

Sep 24, 2019 at 13:45
Sep 24, 2019
9.7 km - 01:42 - 2 achievements

Jun 26, 2019 at 7:50
Jun 26, 2019

Selling
Jun 26, 2019 at 7:49
Jun 26, 2019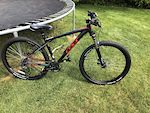 $650 CAD
Selling my girlfriends 2016 or 2017 GT avalanche elite. This is the top of the line build in this model, and features Shimano deore derailleur, Shimano hydraulic brakes, FSA cranks 3x10 gearing and sr suntour fork with lock out on the handle bar. It's 27.5 inch wheels and a medium frame (good for about 5'4-5'11). The bike also has an aftermarket seat for added comfort. This bike is in pristine condition, she bought it thinking she'd get into mountain biking and took it for 2 small fish creek rides the year we bought it. Since then it's been sitting in a basement untouched. It has just received a full service prior to posting this ad. The bikes price was $1000 and still has the price tags on it. The bike has a water bottle cage and a spare tube that will come with it. Pick up in SW Calgary

May 1, 2019 at 18:18
May 1, 2019

Selling
May 1, 2019 at 18:15
May 1, 2019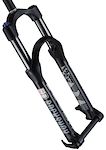 $200 CAD
Looking for a DJ fork, must be: 1.1/8 Steer 80-100mm 20mm thru axle hoping for an argyle or manitou, looking to spend about $200 depending on condition. Thanks!

Selling
Apr 28, 2019 at 18:02
Apr 28, 2019

Selling
Mar 6, 2019 at 10:56
Mar 6, 2019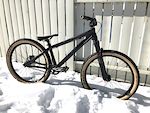 $2000 CAD
First off this is the best DJ I've ever ridden, still cant believe i actually own this bike. I bought this second hand last fall from the original owner. As soon as I got the bike I did a full tune up and wrapped the frame with 3m protection. I still cant believe how much a difference the aluminium frame makes. Selling because I've only ridden the bike twice since I bought it and simply don't have the time, in no rush to sell and would rather keep it then get low balled (the price of the frame and fork alone retail for $2500 CAD). Bike is like new and pretty much stock besides the tan walls and the seat. Needs absolutely nothing and is ride ready. Fork had a full service right before I bought it so it has two rides on it, i did a brake bleed as soon as i got it as well. May consider a DJ related trade plus cash for something less high end (something to take to campgrounds) Photos does not do the frame justice. Notable Components: Frame: Trek Ticket DJ Alpha Platinum Aluminium Fork: Pike DJ Solo Air (Blows Arygles out of the water) Rims: Sunringle Inferno 31 Brake: Shimano M445 Hydraulic Disc Cranks: Race Face Chester Meet in SW Calgary for pick-up

Aug 9, 2018 at 17:28
Aug 9, 2018
Load more...
Featured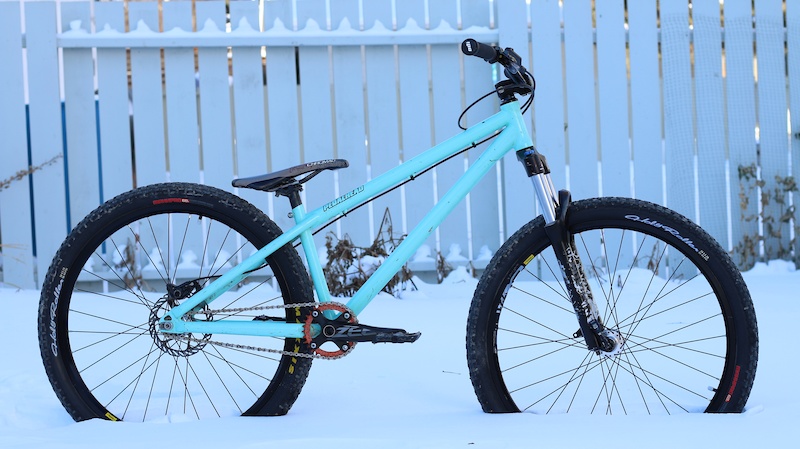 Photo by lovethedirt