lucazk
Member since Feb 19, 2013

Male / 27
Longueuil , Quebec
Block user
Recent

Jul 3, 2020 at 8:54
Jul 3, 2020
regarde tes msg je suis preneur pour ton norco

Feb 19, 2020 at 9:56
Feb 19, 2020

Dec 7, 2019 at 5:54
Dec 7, 2019

Selling
Dec 7, 2019 at 5:53
Dec 7, 2019

Jul 4, 2019 at 7:45
Jul 4, 2019
Destination Showcase: Mont-Tremblant, Quebec
Tremblant suck's big time. Super commercial place, no good bike to be found there and social life is a no. Full of tourist, few place for a good beer and commercial restaurants all over the place. Should take a look at Bromont and Sutton with no hesitation.

May 7, 2018 at 15:11
May 7, 2018

Selling
May 7, 2018 at 15:09
May 7, 2018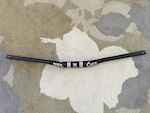 $100 CAD
Hi guys, selling my barely used raceface SixC carbon handlebar. The only small scratches are from the brake/shifter clamps. It is 785 mm width with a 20 mm rise. Cheers Luca

Selling
May 7, 2018 at 15:06
May 7, 2018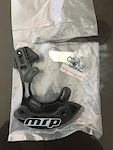 $120 CAD
Hi, selling my brand new MRP AMg V2 chain guide. It came on my norco range but I never used it. Comes with all the bolts. Cheers Luca

Sep 17, 2017 at 17:55
Sep 17, 2017

Selling
Sep 17, 2017 at 17:49
Sep 17, 2017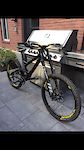 $2500 CAD
Hi, selling my Banshee Legend Size : large Year : 2016 Wheel : 27,5 Fork : Manitou Dorado Pro Shock : Manitou Revox Wheels, hub, stem and handle bar : All Spank Spike Rear derailleur : Shimano Saint (new from August) Shifter : Shimano Saint Chain guide : Gamutt Brakes : Formula RO racing (new brake pads) New Shimano Chain Grips : DMR death grips (brand new) Tires : Shwalbe Magic mary (front tire brand new addix) The bike is Taped with frame protector. Hit me up for more info. Will come with spares and a brand new Spank Spike rim Cheers, Luca Will ship at buyers expanse in Canada
Load more...