Morpheus Cycles
is unveiling their long awaited short travel, gravity bikes this season - the first being the LOKI. This bike represents the culmination of over two years of engineering, blood, sweat and testing. Class leading features from top to bottom are reasons to be interested, fully customizable event-ready frames and builds are reasons to believe.
As you "build your own" on our site, you realize the parts you've always wanted to put on your bike are common options, and that's just the start. Have a favorite color? Morpheus can color match your one-off frame with their secret bright dipped and hard coat anodizing options and raw aluminum logo process. Aesthetically, we can't find anything on the market that even compares, but more importantly - what about the nuts and bolts?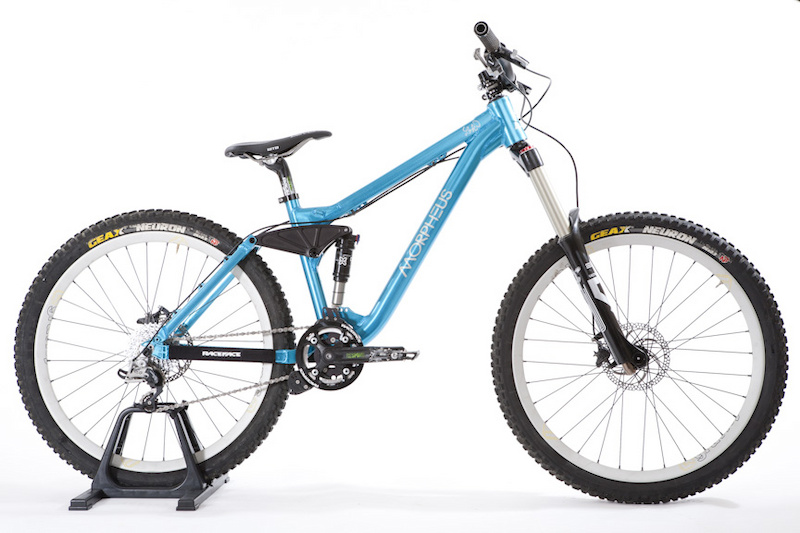 The Loki built up as an Enduro weapon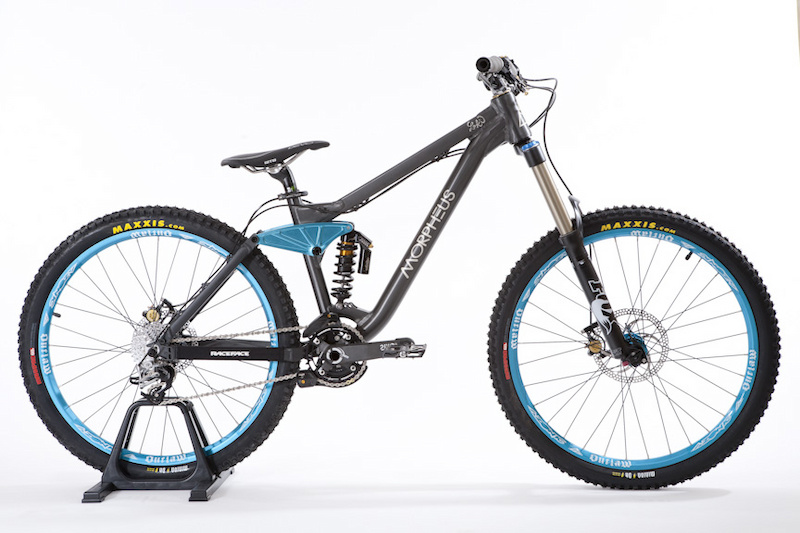 Different components and travel settings make the Loki freeride capable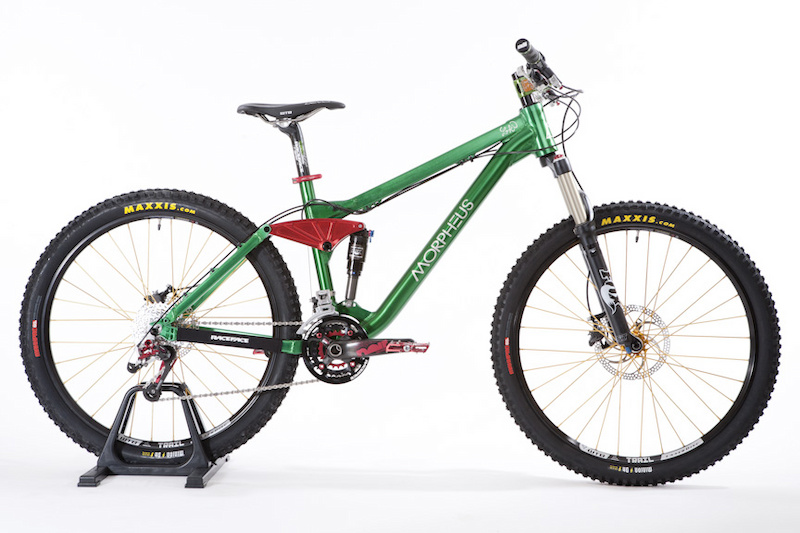 The 120mm travel all-mountain version is built to tackle rough terrain and long days in the saddle
Morpheus Loki details:
• Loki is a hand-built and hand-welded frame created from 7005 aluminum featuring custom CNC'd 7075 rocker arms
• The main pivot uses a twin needle bearing with custom IGUS self-lubricating bushings at all of the other pivots
• Travel and leverage adjustments ranging from 116mm (dirt jump), 120mm (All mountain) and 125mm (freeride) rear travel positions
• Spring-loaded easily accessible grease ports at every pivot point including the rocker arms
• Custom tuned RP23 shock featuring Fox's unique XV valve and three piece sleeve created for any level gravity rider, Custom Fox RC4 and Cane Creek Double Barrel are also available
• 1.5" Straight Headtube has been designed to accommodate Angleset by Cane Creek allowing a head angle ranging from 65-68 degrees
• Four size options - XS (21" TT), S (21.8" TT), M(22.9" TT), L(24" TT) to allow for a custom fit
• Bright dip and hard coat finish options are standard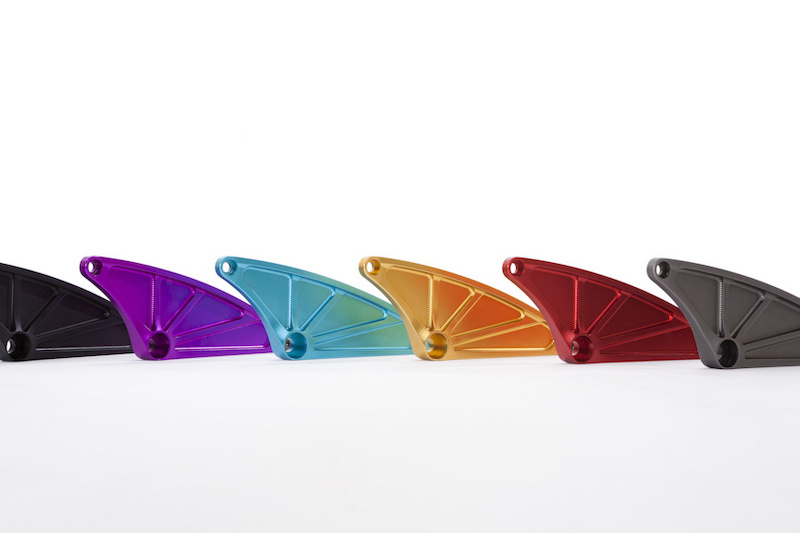 Have a favorite color that isn't offered? Ask and you shall receive!
The ability to customize and build your bike directly with Morpheus does not prevent you, the customer, from taking delivery of your new bike through your favorite local bike shop. Regardless of if your favorite shop is stocking a Morpheus product or not, Morpheus will contact them on your behalf and arrange the customization, time frame and delivery. Morpheus' unique system allows you as consumers to build your dream bike, part by part, while keeping the local service and maintenance of your bike shop intact.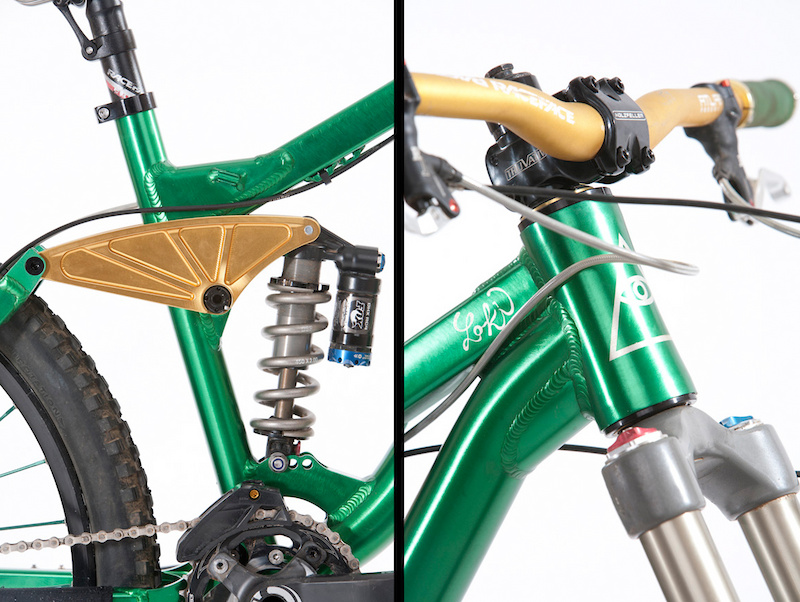 At Morpheus we keep true to what we say - we have developed a fully customizable bike which really represents the future of short travel gravity bikes – all somehow at an affordable cost. We manufacture over 60% of every Loki in the USA. It's a very remarkable custom frame and custom shock for $1,695. As you add parts on their full builds, you'll notice you're saving significantly more then assembling part-by-part in a shop – On average our test builds saved 20-25% off on every piece they offer.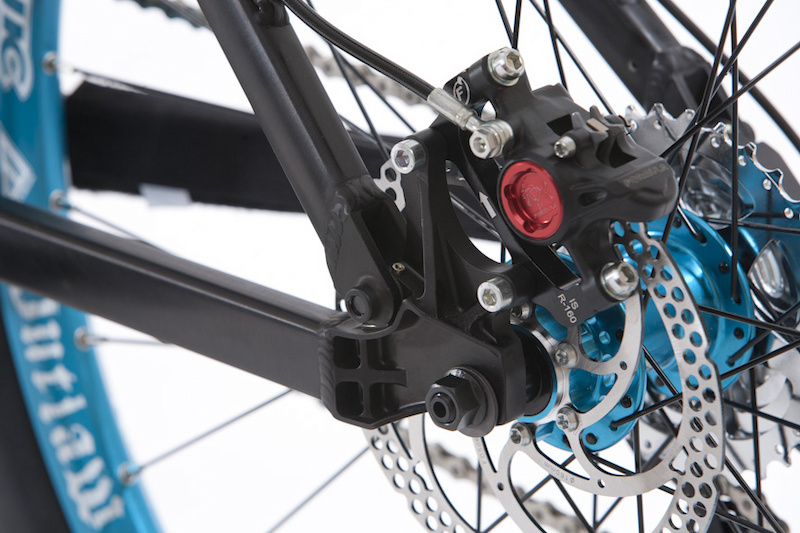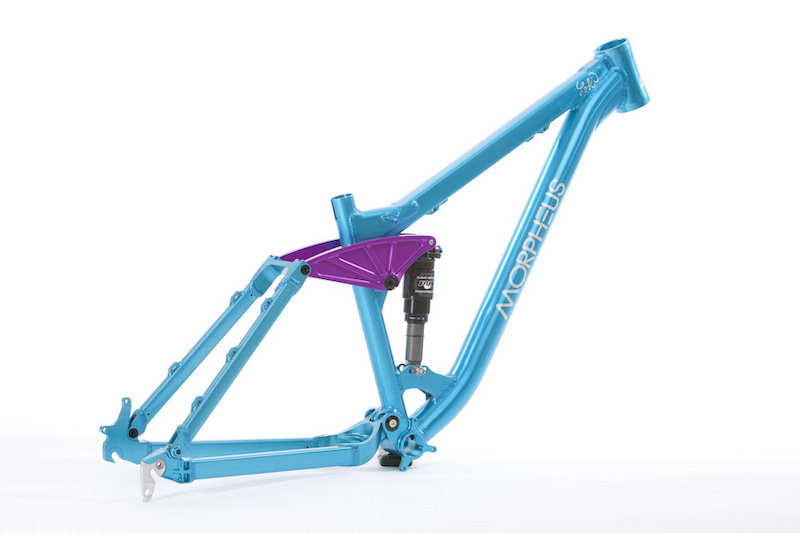 Check out the
Morpheus website
to see their entire lineup.