oliwat
Member since Nov 1, 2006

Male / 30
Derby , United Kingdom
Block user
Recent

Selling
Nov 13, 2020 at 9:50
Nov 13, 2020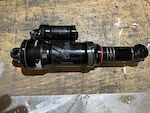 $150 GBP
As per title, I have a rockshox super deluxe rear shock for sale. 210mm eye to eye 55mm stroke length. The shock was used approx 4/5 times on a brand new bronson before I changed to a fox (just always used fox). Condition is very good. 30mm x 8mm lower hardware (bearings) 20mm x 8mm upper hardware (can be changed) (Some sticker damage from when I removed the air sleeve to install a volume spacer) as can be seen in photos. No actual damage to shock. I have installed a gnardog token and can include other volume spacers. Shock is ready to go! Sold as seen. Buyer to pay for postage, or arrange collection. Paypal or cash only.

Selling
Nov 13, 2020 at 9:44
Nov 13, 2020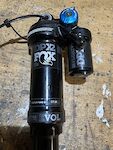 $200 GBP
As per title I have a fox dpx2 rear shock for sale It has been used about 3 times to set it up for my bike. Was bought as a spare to take to the alps and I never used it. (Was using an x2 which are known to fail easily!). No longer have a frame which this fits so surplus to requirements. Has hardware installed to fit a Stanton fs. 230mm eye to eye 65mm stroke length As new condition. Sold as seen. Postage at buyers expense or collection can be arranged. PayPal or cash only.

Selling
Apr 26, 2019 at 4:26
Apr 26, 2019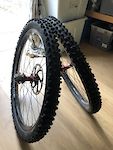 $270 GBP
Hi. As title I am selling my hope dh wheelset on red pro4 hubs. They have been my spares/wet weather set and therefore have had limited use. Both wheels run smooth and true and there are only a couple of scratches on the rims from storage and transportation. Can come as they are with Shimano 203mm rotors. 7 speed Shimano cassette and dirty dan tyres, currently set up tubeless. Can also sell as just the wheels. 20mm front axle 150mm 0r 157mm spacers for the rear. Buyer to collect. Or can post at extra cost. PayPal or cash on collection. Sold as seen.

Selling
Feb 25, 2019 at 2:33
Feb 25, 2019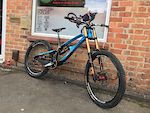 $2900 GBP
As the title, I have a large transition tr11 for sale. Has a fox float x2 rear shock Fox 40 float forks 2 sets of hope tech dh wheels (1 has been my wet tyre set - very little use). Both wheel sets in good condition. Hope v4 brakes, in blue (203mm hope floating rotors) Full saint groupset Enve carbon seatpost Steele industries cockpit Hope headset The bike is in very good condition and hasn't had loads of use. Invisiframed from new. Few minor chips around bb and chainstay areas. Has had new bearings all round and fork/shock serviced in the last 6 months. Any questions, or anything I've missed out then drop me a message! Cash on collection Sold as seen Buyer to arrange postage/collection.

Sep 17, 2018 at 4:41
Sep 17, 2018

Selling
Sep 17, 2018 at 4:38
Sep 17, 2018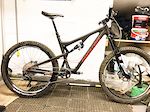 $2600 GBP
As the title states I have a large 2018 Santa Cruz bronson cc for sale. Black with red graphics. The frame was new in may this year. Changing to a 29r bike hence the sale. The bike is in very good condition and has been taped since new so paint has absolutely minimal marks on it. Spec is as follows: Rockshox pike forks Monarch plus rear shock Reverb dropper post (150mm drop) The bike has a very recent xt 11 speed groupset (mech, shifter, cracks and cassette) Hope pro4 wheels (dh rim on rear and enduro rim on the front) running tubeless magic Mary's (will chuck in some spare 650b tyres on sale) Hope v4 brakes with 180mm rotors. WTB saddle and race face bars/stem (different to pic) Will come with a couple of spare mech hangers, shock bushings and a Santa Cruz grease gun. Absolutely mint bike, really well looked after and loved owning it. Cash on collection Sold as seen No swaps Any questions, or for more pictures don't hesitate to get in touch.

Selling
Jan 28, 2018 at 11:53
Jan 28, 2018

Jan 28, 2018 at 11:43
Jan 28, 2018

Selling
Sep 6, 2017 at 6:32
Sep 6, 2017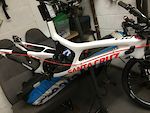 $1300 GBP
Large 2015 Santa Cruz v10 cc in white. Good condition with a couple of paint chips from uplifts. Well looked after bike. Will come with a hope headset. Bearings have been replaced this year and are running smoothly. I've had this bike for two years and it has been mint, only replacing as I've been lucky enough to get a new frame on a shop deal. DOES NOT INCLUDE SHOCK. Requires 222mm rear shock. (The shock from this frame fitted straight on to my new bike) Would prefer cash on collection. PayPal and postage can be arranged at buyers expense. Please get in touch for photographs and any questions Sold as seen.

Sep 6, 2017 at 6:26
Sep 6, 2017
Load more...