ripi
Member since Mar 11, 2004

O+
Male / 34
Toronto , Ontario
Block user
Recent

Selling
Sep 13, 2013 at 19:34
Sep 13, 2013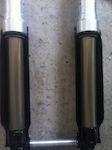 $200 CAD
Finally selling my 2002 shiver dc. Contact me if interested

Selling
Sep 13, 2013 at 19:04
Sep 13, 2013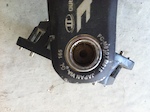 $80 CAD
165mm. Details about the cranks are shown in the picture as far as model number goes. Contact if interested

Selling
Sep 13, 2013 at 18:24
Sep 13, 2013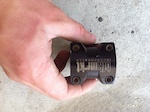 $40 CAD
I am selling my black market stem with 31.8 clamp. Any questions contact me.

Selling
Sep 13, 2013 at 18:22
Sep 13, 2013

Selling
Jul 21, 2013 at 18:47
Jul 21, 2013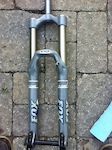 $400 CAD
Time to part with it. Feels great, just had it rebuilt. Small scuff on stantion as pictured, had it professionally repaired.

Selling
Jul 21, 2013 at 18:45
Jul 21, 2013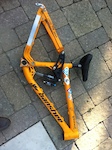 $500 CAD
Selling my banshee wildcard frame(medium). The frame is a bit scratched up but it is still in great shape. DHX 4.0 air upgraded shock. 1.5 reducing to 1 1/8 cups installed and included. Will include full headset as well as macneil seat and post.

Selling
Jul 21, 2013 at 18:43
Jul 21, 2013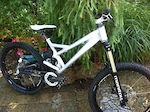 $650 CAD
PDC Racing Eight to Five Frame (Medium) for those of you who don't know it was a small company out of Victoria BC. They ended up making an unreal bike but closed because they never sold the volume they wanted. I custom rawed the bike because it looks badass that way. The bike the way i set it up feels unreal. I have done everything from ultratech riding in quebec to ripping aline at whistler with this thing. The geometry is perfect for dh but still has good enough angle to feel great in the air on jumps. The low top tub is unreal for no footed cans. Also i bought an entire rebuild kit and replaced all the linkage bearings/bushing and it is installed. Manitou 180mm breakout 1.5 headtube Feels mint wheelset Mavic 823s Tubeless Hadley Rear Hub (135by12mm) DMR revolver 20mm front hub E13 chainguide Saint cranks sixty pedals Saint Rear deraileur i do not have a shifter for it currently Thompson Seatpost with san marco seat

Selling
Jul 21, 2013 at 18:32
Jul 21, 2013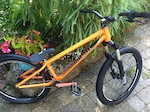 $650 CAD
The Time has come for me to part with the best bike i have ever owned. I know whoever gets on this bike is going to be like "This guy built the perfect bike" Everyone that has every riden it has said it just feels unreal. For those that do know what a tonic fab is know it is a top quality bike. This is the 24inch version which was the original and in my opinion the one that is the best. Tonic Fab Frame Manitou Circus Fork Macneil Headset Thompson Stem Black Market Bars 2inch Macneil seat and post Macneil Conjoined cranks (custom ordered 1 black and 1 orange because its awesome) Ultralight Sixty pedals 25t tree bicycles (lightest at time of build) Avid V-brake setup (those who doubt its power have to try it first) Wheels Rear: We the People supreme laced to atomlab pimplite (hub sounds unreal) basically sounds like a hadley Front: DMR Revolver (i ran these on all my bikes absolutely bombproof and only slightly heavier than a hadley) laced to atomlab pimplite Msg me if you have questions or if i need to clarify anything Those that read this build know that there are a few lighter components i could have put on it but i opted to make sure the thing was bombproof and still pretty dam light.

Selling
Jul 21, 2013 at 18:22
Jul 21, 2013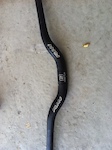 $10 CAD
Funn Handlebars that came stock on my Banshee Wildcard so they are definitely tough. 31.8 clamp Great handlebar has served me well but i'm not going to be riding anymore so time to clean house.

Jul 21, 2013 at 18:04
Jul 21, 2013
Load more...