rowyoboat
Member since Aug 17, 2016

Male
Portland , Oregon
Sports!
Block user
Recent

Selling
May 5, 2021 at 7:06
May 5, 2021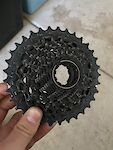 $120 USD
Used for only 500 miles of Zwift. Got a different bike that uses different cassettes so can't use this and took it off my trainer.

Selling
May 5, 2021 at 7:03
May 5, 2021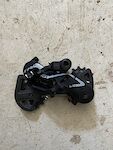 $280 USD
Awesome Shifter and der love the trigger position adjustment and the hall lock on the der! Used for about 30 miles and running perfectly. Putting this up to gauge interest as I may just keep it for my new build kind of depends on if I can find gx axs as I am a sucker for the beep boop.

Selling
May 5, 2021 at 6:57
May 5, 2021
$180 USD
Used for 5 rides before I decided to sell my bike (I had just bought the dropper) and won't fit on my new bike or I would keep it. Sold out everywhere, I'll include housing and the cable, but no trigger as I want to keep mine.

Selling
May 5, 2021 at 6:51
May 5, 2021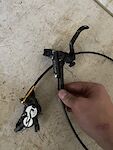 $325 USD
Used on my last bike, loved these brakes but on TRP now! Comes with 203 center lock rotors. Were on a large 29er so pretty long housings. Not sure if they need a bleed as I haven't ridden them in a year.

Selling
Apr 14, 2021 at 9:45
Apr 14, 2021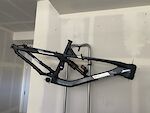 $2350 USD
Size 3 = large. Selling because I am moving somewhere with a bit flatter terrain and can't justify this guy, Would consider a trade for a xl ripmo v2 frame. Brand new fox factory x2 160mm with Rwc roller bearings brand new and buttery New dub bottom bracket installed as well All suspension bearings replaced on frame 4 months ago as well as headset bearings Frame wrap on most of the frame. Some small nicks and scuffs but that's it Small chip near the bb but just cosmetic and a scrape on the frame near the suspension pivot but again cosmetic I also have a one up 210 v2 30.9 dropper for sale in my other listings. Happy to make a package deal. Original MSRPs: Frame w/o shock retails at $2195 2021 x2 $700 I RWC bearings $50 BB $38

Selling
Apr 13, 2021 at 12:42
Apr 13, 2021

Selling
Mar 26, 2021 at 16:03
Mar 26, 2021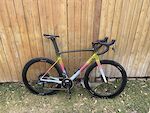 $4000 USD
Rainbow trout colorway In great condition, I'll post more pics later when I get a chance to take some. According to strava I have 1100 miles on this. moving to a smaller place and need to downsize my bike stable. Never crashed and not ridden much.... Can sell in person in SLC (until the end of April) or Portland (start of may) or ship. 50mm hunt carbon wheels that just had the rear bearings and freebub body replaced 28mm schwalbe pro ones tubeless Force etap axs 2x with the 10-33 (will also include a spare cassette that was used for 500 Zwift miles) Cranks are 175mm 160mm centerline xr rotors Power pro elaston 155mm saddle Easton carbon ec70 aero 44 cm bars Easton ec70 stem (110 or 90mm your choice) Easton Integrated Garmin mount Arundel carbon cages No power meter and no pedals included Dub bb in great shape as are headset bearings Charger for etap included obviously And I can include the rear light with handy aero post mount as well.

Selling
Mar 9, 2021 at 15:57
Mar 9, 2021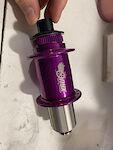 $400 USD
These were part of a build I did for a gravel bike. I swapped those rims to some silver onyx hubs that matched my bike better so these are up for grabs. Only 700 miles on them and bearings feel brand new. 12x100 and 12x142 ta. Also I can provide these with either a brand new never used hg freehub body pictured, a brand new never used micro spline freehub body, or a used but in good condition xd freehub body. Centerlock and 32 hole I'll include centerlock pieces to install rotors as well in case you don't have some

Selling
Mar 7, 2021 at 10:07
Mar 7, 2021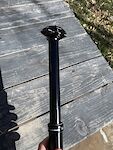 $230 USD
I recently swapped this out for a longer model as I have a long inseam and a short seat tube on my bike. I just freshly rebuilt this with the kit from bikeyoke and it functions flawlessly. Hands down best dropper on the market bar none. Cosmetic marks on the part of the post that actually inserts into the frame but doesn't affect performance. One small nick on the actual post but it has been there for 6 months and had 0 issues. You could put black sharpie there and never see it hah. Trigger included! Can also include some spare cable ends that are needed to run this post.

Selling
Feb 19, 2021 at 9:09
Feb 19, 2021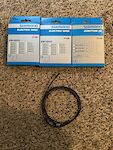 $60 USD
Di2 cables never used, I bought these planning on doing a grx 2x di2 build and it got pushed way out so I am switching plans. Junction B EW-JC130-mm $60 STILL AVAILABLE EW-SD50 400mm $20 SOLD EW-SD50 600mm $20 SOLD EW-SD50 1200mm $30 SOLD
Load more...