steveo1117
Member since Mar 17, 2014

Male / 34
Oshawa , Ontario
All about riding, buying, trading selling and fixing anything to do with bikes. For local rides and sales join my group! www.facebook.com/groups/441866655937889
Block user
Recent

Selling
Mar 15, 2020 at 9:00
Mar 15, 2020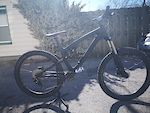 $3000 CAD
Ive got a rocky mountain element MSL70 full carbon custom build for sale, this has been made into more of an all mountain/ freeride bike with many upgraded parts that ive added. Its been painted, it was red and white, then blue and white and it is now flat/gloss black with blue and red accents as well as carbon fiber bits.The paint is not perfect as the bike is ridden daily still and shows signs of it, this does not affect the performance of the bike in any way other than cosmetically. Its got rocky mountains ACB bearing system which reduces weight of the already super light all carbon frame including the carbon swing link, the frame weighs under 5 pounds without a shock and with not much more. I have added many great parts to the bike and almost nothing is stock to the bike other than the wheels and rear shock, every part of this bike was swapped to make a more aggressive, super strong and capable bike for almost any trail. Looking for $3000 obo, this video is what made me want this bike.( https://youtu.be/WxuvMTxTPow ) heres a parts list: Rocky mountain element MSL70 all carbon fiber frame Cane creek headset w/carbon fiber spacers Fox float evolution series 150mm air fork spank spike stem Raceface next carbon fiber riser bars Magura MT2 carbotech hydraulic brakes w/160mm magura rotors Shimano deore XT 11 speed shifter and clutch rear derailleur jet black locking grips schwalbe fat albert 26 x 2.4 (frame can also run 27.5 x 2.1 rims and tires) DT swiss XC1600 tool free rims and hubs Fox RP23 rear air suspension with propedal raceface turbine R 175mm dropper post specialized henge seat Shimano deore 1x crank with 1up narrow wide 32t chain ring Gussette nitro sealed pedals

Selling
Dec 5, 2019 at 17:35
Dec 5, 2019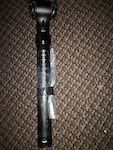 $200 CAD
I've got a giant contact SL dropper post for sale, 30.9, 100mm of travel, one bolt saddle mount, smooth travel, in very good ridden condition and no marks on the stanchion. No remote but has all other parts, just swapped to a longer travel post looking for $200 obo possibly trades.

Selling
Dec 5, 2019 at 14:28
Dec 5, 2019
$650 CAD
I've got a Marin wolf ridge 6.8 quad trail for sale, the bike was just set up and is ready to ride. Many high end parts added to make a strong and capable all around rig, the u turn pike allow you to raise or drop the travel from 110mm to 150mm which gives you an xc style ride on the low end and an more all mountain/Enduro/ DH style bike on the higher end. Air suspension front and rear, carbon fiber shifter and derailleur, 12mm rear through axle and 15mm front through axle for extra strength, aluminum frame helps keep weight down while Burley parts let you ride almost anything. Looking for $650 obo, here's a parts list: Marin wolf ridge aluminum frame size is a M/L Cane Creek sealed headset Race face atlas bars Specialized grips Specialized stem Avid levers Avid BB5 mechanical disc brakes SRAM XO 9 speed carbon fiber shifter and derailleur Rockshox pike 426 U-turn, air PL forks Azonic outlaw rims and hubs Fox RP23 air rear shock with propedal Marin seat clamp Thompson elite seatpost Seat and pedals are generic Shimano deore XT crank with external BB and 32T chainring Kenda 26x2.10" tires

Oct 13, 2019 at 19:59
Oct 13, 2019

Selling
Jul 25, 2019 at 12:52
Jul 25, 2019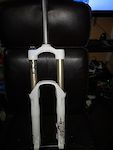 $300 CAD
I've got a set of Rockshox totem RC2 DH coil forks for sale, they are for 26" wheel, 180mm of travel, 1 1/8" straight steerer at 8 1/2" long, rebound, Hi-Lo compression knobs, integrated sage indicator, 20mm maxle included. Great condition, look good and ride good. These are hard to find now with straight steerers that are not cut super low and 180mm single crown. More info in the pics, looking for $300 obo will consider trades, absolutely no shipping.

Selling
Feb 23, 2019 at 19:39
Feb 23, 2019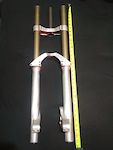 $200 CAD
Ive got a set of what i believe are 03 marzocchi monster T forks for sale or trade, the forks do not have the axle or a top crown but for the condition and function of the fork its worth sourcing the parts or replacement parts for your set. They come with the 6 bolt CSU and a marzocchi direct mount stem, they function nicely and look nice as well. Looking for $200 obo or trade, prefer local pick up as shipping may be quite high for these forks but may ship to an interested party if all shipping cost were covered along with the asking price through paypal/etransfer only. Heres a DESCRIPTION - 200mm Travel - Moto Cartridge - Dual Coil Springs - Forged CNC Machined "M" Arch - 40mm Aluminum Stanchions - 20mm Dedicated Axle - DH [8"] Post Mount Standard Disk Brake Mount

Selling
Dec 10, 2018 at 15:11
Dec 10, 2018

Selling
Oct 25, 2018 at 13:45
Oct 25, 2018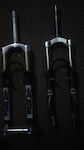 $150 CAD
Ive got a 2 sets of marzocchi forks for sale, prefer to sell as a pair but will seperate. Take both for $150 or $80 each, will consider trades for other forks or 1 fork for both if its a decent set. Heres the fork info marzocchi race ( right ) 120mm travel, 1 1/8" straight steerer, star nut installed, standard drop outs for 26" wheels $80 obo Marzocchi DJ ( left ) air, 100mm travel, 1 1/8" straight steerer, star nut installed, 20mm drop outs with 20mm QR20 axle for 26" wheels $80 obo

Selling
Aug 26, 2018 at 20:20
Aug 26, 2018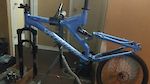 $300 CAD
Ive got a specialized xc pro fsr frame for sale, the frame is light weight, adjustable travel rear and disc brake tabs. It has normal wear and tear from cable rub and riding but is in good shape overall and comes with the fox float RL rear air shock, marzocchi bomber forks, sealed headset, seatpost, seat clamp, seat and derailleur hanger. The stem in the pictures does not go with it, looking for $300 obo

Mar 27, 2018 at 20:11
Mar 27, 2018
Rocky Mountain's New Thunderbolt - First Look
@jbob27: my bad 2011 element, and unless your a pro racer dont bullshit me about how much different new bikes feel than bikes that had the last standards that werent gimmicks to attract dentist and if you are a pro good for you and your special but the new standards dont mean shit to an average everyday rider who isnt a brand whore or snob about petty bullshit like the newest standards . you make no sense and dont know shit but enjoy your opinion.
Load more...
Featured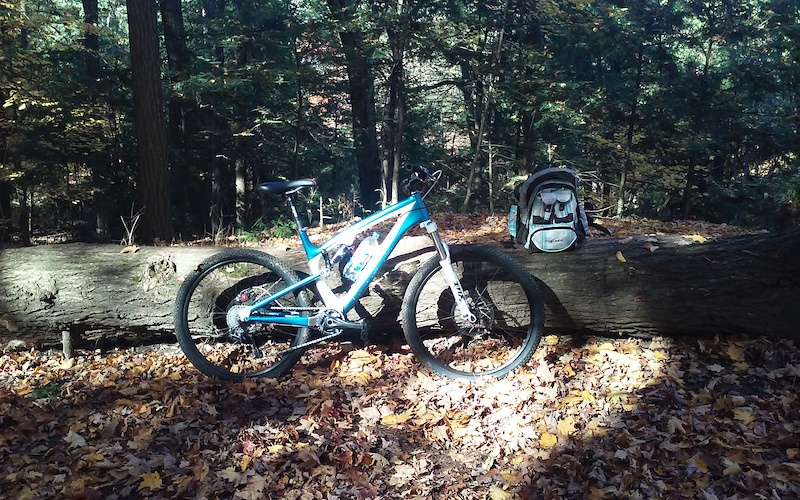 Photo by steveo1117