tcks
Member since Jul 20, 2010

O+
Male / 37
Squamish , British Columbia
Block user
Recent

Selling
Jul 16, 2023 at 9:03
Jul 16, 2023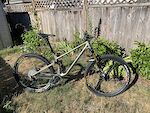 $4500 CAD
2022 Norco Optic, size large. Full custom build that's in excellent condition. The bike has been ride wrapped since new, and just had a full service/tube up. Build details below. Fork: Fox Factory 36 140mm Brakes: Code RSC Drivetrain: XTR shifter and derailleur with XT cassette and chain Cranks: SRAM descendant carbon, 32t chainring Wheels: DT Swiss 471 laced to Hope pro4s Tires: Minion DHF front, Aggressor rear Stem: Race Face Turbine R - 40mm Bars: Race Face Turbine R - 770mm Dropper: One Up - 180mm with One up remote Saddle: Spank oozy 220 Headset: Works components -1 headset Add $300 if you want the Cascade Components link, otherwise the bike will come with the stock link.

Selling
Jun 18, 2023 at 14:09
Jun 18, 2023
$5000 CAD
Selling my 2023 Norco Range custom build. Size Large. Most of the parts on the bike are band new. She's in mint condition. The frame has been ride wrapped since new, and has one paint chip near the BB (pictured).This is basically a highly upgraded C3 build, which retails for $7,300. It's the best descending, most fun bike I've ever owned. Fork: Rockshox Zeb - Charger damper. has 3 rides on it. Shock: Marzocchi Bomber CR with Nukeproof superlight spring. New. Drivetrain: GX Eagle. 165mm cranks. Cranks/BB have 3 rides on them, the derailleur/cassette/chain has half a season on it. Brakes: SRAM Code RS. New. Wheels: Race Face ARC 27. New. Tires: Vittoria Mazza front, Maxxis Minion DHR2 rear. Fast rolling, great weight. New. Handlebar: Renthal Fatbar carbon. 30mm rise. Cut to 770mm. Stem: 45mm Pivot stem. New. Dropper: Trans-X 200mm dropper with Wolftooth lever. Seat: Fizik Alpaca.

Selling
Jun 14, 2023 at 10:43
Jun 14, 2023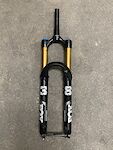 $1000 CAD
Selling a mint 2023 Fox Factory 38 grip2 VVC - 170mm. 29". Used for half a season. Just had a lower service. Steertube is cut to 7.25"/185mm. Came off a large bike with a tall head tube, so it has lots of steer tube length. Can include a Fox XL mudguard for an extra $30. Cheers.

Selling
Mar 27, 2023 at 19:04
Mar 27, 2023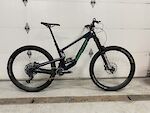 $6500 CAD
Selling my custom Santa Cruz Megatower 2 CC - size large. The frame has 2 months of riding on it, all the other parts are unridden and brand new. Details below. This thing is a stellar bike, but wasn't quite what I was looking for. My loss is your gain. Frame: Megatower 2 CC large. One scratch, pictured. Fully ride wrapped since new Shock: Super Deluxe Ultimate with megneg Fork: Zeb Ultimate 170mm - new Brakes: TRP DH Evo with 200mm rotors Drivetrain: GX eagle - new Cranks: GX 170mm - lightly ridden with a fresh BB Wheelset: Stans Flow S2 with neo hubs - new Stem: Race Face Atlas 40mm Handlebar: Anvil Mandrel 800mm - new Grips: ODI elite flow - new Saddle: Anvil Forge Seatpostm One up 210mm - lowered to 190mm Tires: Magic Mary front, Big Betty rear - new Can deliver in the Golden or Sea to Sky areas.

Selling
Mar 10, 2023 at 12:45
Mar 10, 2023
$650 CAD
Selling my Fox Factory DHX2 with climb switch. The shock had one ride on it, then went to Fox for a retune (Megatower 2). It hasn't been ridden since it was tuned/serviced by Fox. I can provide the receipt, if needed. The shock is basically brand new. I'm swapping to a trunnion mount frame, so have no more need for the shock. Thanks. Add $160 if you want the Sprindex coil (65mm stroke - 390-430lbs)

Selling
Jan 26, 2023 at 10:18
Jan 26, 2023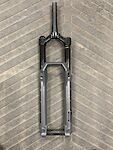 $1000 CAD
Selling a Zeb Ultimate 170mm with a brand new Charger 3 damper. Steer tube is cut to 190mm. 44mm offset.

Selling
Nov 24, 2022 at 7:00
Nov 24, 2022

Selling
Nov 4, 2022 at 9:47
Nov 4, 2022

Selling
Oct 18, 2022 at 9:50
Oct 18, 2022

Selling
Sep 26, 2022 at 13:57
Sep 26, 2022
Load more...