theweaz
Member since Jun 10, 2009

Male / 28
Victor , Idaho
Block user
Recent

Dec 2, 2022 at 10:55
Dec 2, 2022

Selling
Dec 2, 2022 at 10:54
Dec 2, 2022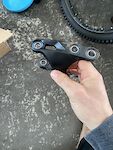 $40 USD
Mullet link for stumpjumper evo carbon frame 2021 or newer. Used but I will clean it before sending it out. Bearings still feel good.

Selling
Dec 2, 2022 at 10:50
Dec 2, 2022
$350 USD
Brand new derailuer, shifter, cassette, and chain. Chain is 114 links, so 2 links short of an uncut one. Cassette is 10-52 tooth. Took them off a stock build. Also have a used set of 170 gx eagle cranks to go with this drivetrain.

Selling
Dec 2, 2022 at 10:43
Dec 2, 2022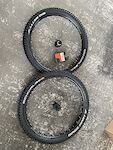 $400 USD
Brand new take off stans flow s2 wheelset. 29 front, 27.5 rear. With magic mary front tire and big betty rear. From hub spacing is boost 15x110 with torque caps. Rear is boost 12x148. Let me know if you have any questions

Selling
Dec 2, 2022 at 10:37
Dec 2, 2022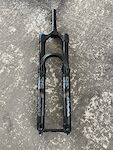 $550 USD
Take off from a lightly ridden Stumpjumper evo. Performance elite with grip 2 damper. No stanchion scratches, no scratches on lowers either. Excellent condition. Just under 170mm of steerer, like 168-169mm. Send me a message if you have any questions

Oct 20, 2022 at 15:52
Oct 20, 2022

Selling
Oct 14, 2022 at 20:43
Oct 14, 2022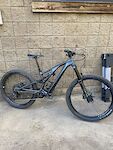 $2000 USD
Very low mileage stumpy evo size s2. Have mullet link and 29 link. Frame has dyedbro protection stickers on it, has almost zero signs of use. Complete bike is also for sale in other add or would consider frame+ fork or any other combo of parts.

Selling
Oct 14, 2022 at 20:42
Oct 14, 2022

Selling
Oct 8, 2022 at 19:59
Oct 8, 2022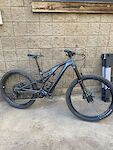 $4100 USD
Up for sale is a close to new Stumpjumper evo size s2. Frame has had a dyedbro protector on it since day 1, shown in the pictures its a kinda clear camo that's pretty subtle. This bike has only roughly 200 miles on it as I had a ski crash that required surgery and wasn't cleared to bike until the end of august. Bikes is not stock and the build is as follows: 22 Stumpjumper evo carbon frame size s2 Fox 36 performance elite fork Fox float x performance elite shock Roval carbon handlebars, 800mm wide, 35mm rise Trp quadiem brakes, these brakes have been awesome on previous builds of mine, way better than the stock codes. Also the reach adjuster has been customized to allow the levers to get closer to the bar for small hands. Gx eagle drivetrain - barely shows any wear, chain still measures brand new One up 150mm dropper post Roval aluminum wheelset with dt swiss star ratchet internals. Have multiple rear wheel options, currently set up with the mullet link from specialized and a 27.5 rear wheel. Also have the same exact wheel in 29 with a tire on it and the stock 29 link. You can have your pick of wheels or both wheels for a negotiated price. The only real wear on the bike is some small marks on the crank, I think from a shuttle rack or something. If you have any questions let me know!

Sep 25, 2022 at 15:51
Sep 25, 2022
Load more...
Featured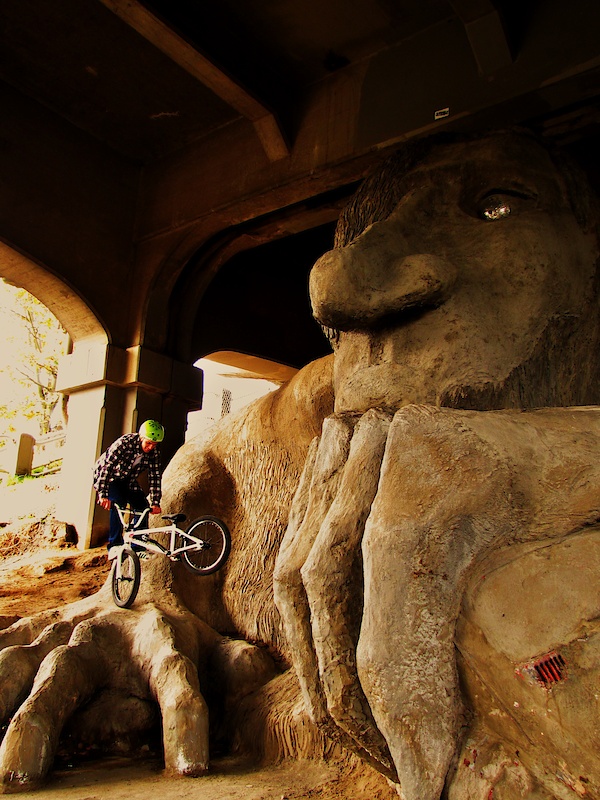 Photo by reillykintzele