EasyRiderz
Member since Jun 12, 2012

Male / 30
Denver , Colorado
Block user
Recent

Jun 19, 2012 at 20:45
Jun 19, 2012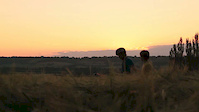 I 100% agree with MrBling. This is a video contest, not a sob story contest. Every contestant will be judged on the merits of their video entry and how it relates to the essence of the contest, not their financial background or social demographic. At the end of the day the the success of a video is not determined by how much expensive camera equipment was used to film it or how expensive the riders bike was, it comes down to SKILL. If you have the skill to compose a good image and to cut together a good story, you could film the whole thing on a camera phone and cut it together in Windows movie maker and it could easily still be better than a video made by someone with the best equipment! I hate when people default to the whole "you have better equipment than me, therefore you have an unfair advantage" argument, it's about the skill of the person operating the camera or bike, not the equipment itself! Secondly, I have to say that GoRideYoBike, how effing rude are you posting this comment on someone elses video entry that they worked long and hard at? Sheesh I even feel guilty drawing more attention to your shitty comment, but hey, ignorance has to be addressed.

Jun 13, 2012 at 14:18
Jun 13, 2012

Jun 12, 2012 at 21:30
Jun 12, 2012
Load more...