Gunboy
Member since Oct 11, 2009

Male / 27
Plymouth , United Kingdom
Love to bike when i can.
Block user
Recent

Jun 27, 2020 at 16:43
Jun 27, 2020

Jun 23, 2020 at 16:23
Jun 23, 2020

Selling
Jun 23, 2020 at 16:05
Jun 23, 2020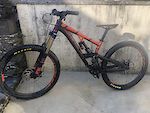 $2000 GBP
Scott Voltage Fr720 -Frame size Large -Fox 36 forks -Fox float X2 rear shock -Shimano XT brakes front and rear -Syncross bars -Syncross stem -Syncross grips -Syncross seat and post -Syncross wheels and hubs 27.5" -SRAM X9 shifter -SRAM X9 derailleur -Maxxis minion ii DHR tyres like new only been ridden 3 times It does comes with 2 headset angle adjustment cups. 1 with 1 degree steeper or spin it round for the 1 degree slacker angle and 1 normal headset cup, on the bike is the 2 degree slacker headset cup. Also the bike can be converted from 27.5"(650b) to 26" wheels via the back axle. The shock position can also be changed around aswell. A great example of a Scott voltage 720Fr, The bike has a few minor marks but no cracks or dents to the frame. Parts of the bike have frame protection on it where the cables run to avoid any unwanted rub marks. The fox forks have a slight mark on the right lower Fork leg but the kashima stantions are free of marks scuffs or damage and seals are perfect. Same with the rear shock, the plunger shaft and body work of the shock are in perfect condition. The bike has been looked after and maintained, with regular checks being done to keep it in good working order. From recent inspection and the usual strip down, clean and grease, it's all running nicely the bearings all run smoothly and have no play. Tyres as I've said above are practically new and have only seen 3 rides. In terms of the bike it handles and rides Suberb, from going from an ironhorse Sunday with 26" wheels to this, it was a nice transition across as I felt it had similar characteristics in how it felt under me. The fox front and rear suspension really helps the bike on the rough stuff. It's forgiving and soaks up a majority of big obstacles aswell as navigating through the most technically demanding trails and steep descents. Another nice thing about this bike is It's the same frame Brendan Fairclough used in the bike film Death grip, minus the fox 40s and fairclough signature components of course! The aim was to build it similar to it eventually but I've ended up going over to the dark side and brought an e bike, so I sadly no longer have any use for it, as pedalling back up hills is overrated in terms of trail riding haha. The bike when it's sold, will be checked over and ready to ride for the buyer. It also comes with relevant paperwork that originally came with the bike. A courier can be arranged at extra cost for out of my local area.

Jun 23, 2020 at 16:01
Jun 23, 2020

Selling
Jun 23, 2020 at 15:49
Jun 23, 2020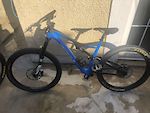 $1650 GBP
Specialized Stumpjumper Carbon -Frame Size L -Rockshox Yari forks -Rockshox rear shock -SRAM GX derauiller -SRAM GX shifter -Guide R Front and Rear brakes -Suntour pedals -I command Dropper seatpost -Specialized Seat -Specialized roval wheels and hubs -New specialized bar and stem as replaced them with the bars and stem of my E bike. - SWAT system, where the bottle holder comes out and you can store your tools and personal items (see pictures). Bike has a few wear and tear marks but has no cracks or dents on the frame. A lovely bike to ride, fast and flowy on the trails and light due to the frame being all carbon, the bikes a great little climber aswell, perfect for long hilly rides all round a superb bike. The bikes done me well over the time of having it, is a shame to see it go but no longer being used as I've gone to the dark side and purchased an E bike haha. The Bikes been looked after and maintained, Bike has a few wear and tear marks but has no cracks or dents on the frame. It's not long been stripped down and been given a good clean and check. It's had a new gear cable replaced 3 rides old. Bearings are still sound and no play in them. I like to be transparent with buyers, so there are photos showing the wear and tear marks on the bike, there is frame protection on the Downtube of the bike which has taken most of the brunt, be marks are mainly from uplifts. Upon sale of the bike, it will be checked over and ready to ride for the new owner. A courier can be arranged for delivery that's not local.

Jun 8, 2020 at 4:19
Jun 8, 2020

Selling
Jun 8, 2020 at 4:18
Jun 8, 2020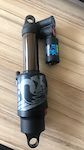 $280 GBP
For sale is my Fox float X2 which has been TF tuned and comes with 5 volume spaces. I brought it as an upgrade for my DH rig and never used it as I ended up buying an E bike. Shock is like new only downside is the stickers have peeled around the shock body but upon research, you can pick up stickers of any colour to match your rig of eBay for £11. I have the paper work to say it has been TF tuned. Will post signed delivery at a cost, £8.44 I think I paid roughly to get it sent or I can deliver locally.

May 22, 2020 at 7:19
May 22, 2020

Selling
May 22, 2020 at 7:15
May 22, 2020

May 11, 2020 at 13:09
May 11, 2020
Load more...
Featured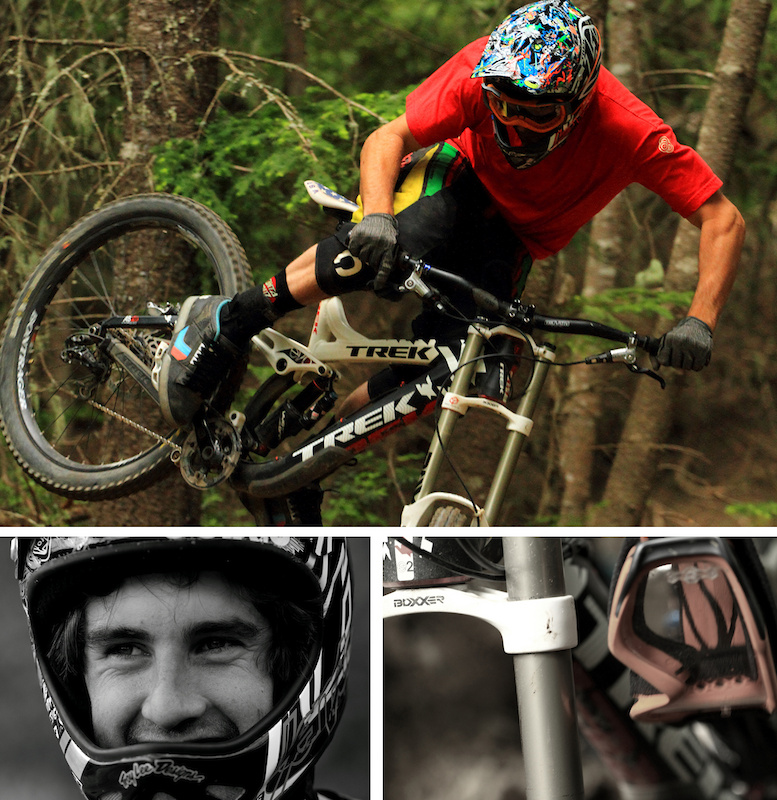 Photo by RootOneMedia