HumanExternalCargo
Member since Apr 23, 2011

Male / 52
North Vancouver , British Columbia
Block user
Recent

Jul 4, 2021 at 21:06
Jul 4, 2021

Selling
Jul 4, 2021 at 21:06
Jul 4, 2021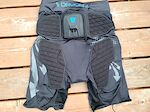 $50 CAD
Brand new in the original bag. Multiple pads for the hips, upper legs, and tailbone, combined with a super comfortable and adjustable waist. Awesome chamois as well....perfect under your favourite over shorts. Size XL but these fit a waist size of 34-36". Not your typical huge XL. https://www.allsportprotection.com/mobile/Product.aspx?id=25560

Aug 9, 2019 at 15:41
Aug 9, 2019

Aug 7, 2019 at 22:06
Aug 7, 2019

Selling
Aug 7, 2019 at 22:06
Aug 7, 2019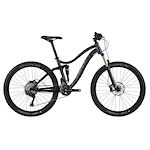 $1950 CAD
Purchased in September 2016 for my daughter. Used lightly for two seasons - the bike is in mint condition with a women's specific frame and 130 mm of travel. Full Shimano XT 11 speed drivetrain, Fox Float 32 Air Performance FIT4 fork, Fox Float Performance 3 Pos rear shock, and 27.5"/650B wheels. A great all-mountain ride. Full manufacturer's description below: "The Ghost Lanao FS 7 is a full-suspension ride designed by women for women. R&D Engineer Tina Kutschki put a new twist on the straight dropped toptube, a curve makes it easier to stand over, without compromising its strength or agility. 650B wheelset marries the agility of 26 setups with the smoothness a 29er to create a nimble, fast-rolling and stable ride. 130mm of buttery Fox suspension in the front and rear soaks up whatever the trail throws your way. Tried, true and always excellent Shimano XT drive train provides outstanding shifting while shaving grams. Deore hydraulic brakes are true performers – reliable and powerful while offering precise modulation. 7000-series aluminium frame features an ergonomic fit for precise handling and top-tier weight distribution. Tapered head tube increases stiffness while providing direct, responsive steering. 130mm Fox 32F Air fork provides enough travel for a wide range of terrain types. 130mm Fox Float rear shock soaks up chundery sections and the odd botched landing. 650B wheels are fast rolling yet nimble. Four-bar linkage prevents braking forces from diminishing suspension performance, and guarantees maximum pedal efficiency and traction when ascending or descending. Shimano XT 11-speed drivetrain is light, reliable and fast-shifting. Shimano XT Plus rear derailleur reduces chain slap. Shimano Deore hydraulic disc brakes provide excellent power and modulation. Frame Ghost Lanao FS 650B 7005 DB aluminum Front travel 130mm Fork Fox Float 32 Air Performance FIT4 Rear shock Fox Float Performance 3 Pos Rear travel 130mm Stem Ghost AS-GH2 31.8mm Seatpost Ghost light SP DC Headset Ghost tapered Handlebars Ghost Low Rizer light 31.8mm Grips/tape Ghost lock-on Brakes Shimano Deore (hydraulic disc) Brake levers Shimano Deore Shifters Shimano XT Derailleur (front) Shimano XT Derailleur (rear) Shimano XT Crank + rings Shimano XT 36-26T Bottom bracket Shimano BB-51 BSA Pedals Sold separately Hub (front) Shimano Deore Hub (rear) Shimano Deore Cassette Shimano XT 11-speed 11-42T Chain Shimano HG700-11 Spokes Stainless Rims Alex MD21 Tires Schwalbe Rocket Ron 27.5 x 2.25 Saddle Ghost VL 4212 W"

Dec 24, 2017 at 23:45
Dec 24, 2017
Movies For Your Monday
The Nathan Williams segment....wow. As powerful, committed, skilled, and BIG as it gets on a bike. INCREDIBLE riding, absurd skills. Mind....blown. None of those moves could have been done with the added weight of a helmet of course. I mean, ya. A stylish chunk of energy absorbing foam with a hard shell MIGHT have reduced the devastating effects of each crash in the whole opening segment. You know, the 2 minutes that highlighted every brain smashing concussive head injury he endured searching for the best shot but.....dude, that would have spoiled the hardcore style that made all of the rest of the edit INCREDIBLE. Seriously, the helmet would have been WAY TOO HEAVY to pull off any of those moves. Right? I often puke when reading the all too often preachy rants about the wearing of helmets but......seriously. The first 2 minutes of this should scare the phuck out of you. Not the bloody hand or smashed shoulders. That heals and it means nothing when you are having your diaper changed in a care home as an octogenarian. But the phucking devastating and repeated blows to his head on concrete in those first 2 minutes? Those are BRAIN injuries my friends, each and every one of them. Each one of those events would have been lessened or completely avoided with a stupid chunk of foam on his head. Each one. And he still would have looked cool crashing while failing on the initial attempts to pull those absurd moves. Except not curdling big parts of his grey matter. Just that. I don't get it. No level of style and skill is worth that level of life altering injury. Amazed and then sad as phuck to watch this seg.......

Mar 1, 2015 at 11:10
Mar 1, 2015

Selling
Mar 1, 2015 at 11:08
Mar 1, 2015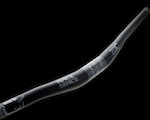 $150 CAD
I have a brand new RaceFace SixC Carbon 3/4" rise, 785 mm wide DH/AM handelbar for sale. It is unopened in the original packaging. Wicked bar, great price! BUILT FOR: AM/DH DIMENSIONS: 30.9" or 785mm width SWEEP: 8° rearward, 4° upward RISE: 3/4" BAR DIAMETER: 31.8mm WEIGHT: 220g COLOUR: Matte Carbon (grey lettering/matte carbon) I am in North Vancouver and would prefer to complete this sale locally.

May 31, 2014 at 3:24
May 31, 2014
Fail Of The Month - May
#5 was a QUINTESSENTIAL Digger NSX era video. A big problem, a rider digging deep for the camera, no pads (although he was wearing a full face helmet that I could have easily imagined a Giro Switchblade taking its place for effect), and sliding hard with a smile after a solid, ground rubbing entry back to the Earth's surface with no life altering injury. Perfect. Thanks for the VHS throw-back boys. PERFECT!

Selling
Jul 15, 2013 at 12:04
Jul 15, 2013
Load more...