IanJamesHopkins
Member since Apr 19, 2009

Male / 38
Barrie , Ontario
Block user
Recent

Selling
Jan 2, 2020 at 0:58
Jan 2, 2020

Jul 31, 2019 at 8:43
Jul 31, 2019

Selling
Jul 31, 2019 at 8:41
Jul 31, 2019

Selling
Jul 31, 2019 at 8:30
Jul 31, 2019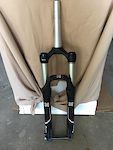 $280 CAD
I have for sale a slightly used X - Fusion Trace RL2 130mm 29'er fork with 15mm thru axel. I got this fork as replacement as my current fork was away at S4 getting rebuilt. I used it for approximately 2-3 weeks on cross country flow trails, nothing too crazy( if you live in southern Ontario then you would know Hardwood Hills, Line 7, these spots are where I rode this fork) 7.25 inch steerer. This fork was surprisingly smooth fork, worked great, pretty much brand new, zero wrong with it! Just don't need it, it's gonna collect dust. *Non Boost spacing* 34mm stanctions On the fly lock out. Buyer pays shipping Feel free to ask questions. Thanks for looking!

Jan 11, 2017 at 13:56
Jan 11, 2017

Selling
Jan 11, 2017 at 13:55
Jan 11, 2017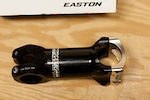 $40 CAD
For sale is an 100mm Easton Haven Stem in near perfect condition. Came off a bike I no longer have so its just collecting dust. * Buyer Pays Shipping. Thanks for looking!

Selling
Jan 11, 2017 at 13:46
Jan 11, 2017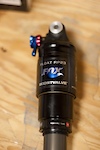 $85 CAD
For sale is a Fox RP23 that came off of an Intense Tracer 2. Shock is in great condition, pro pedal works awesome, zero issues. The reason for selling is that I no longer have the bike and the shock is just sitting around collecting dust. The eye to eye is: 7.78 x 2.25. *Buyer Pays Shipping Thanks for Looking!

Sep 28, 2015 at 13:36
Sep 28, 2015

Selling
Sep 28, 2015 at 13:28
Sep 28, 2015
$3100 CAD
I am selling a lady ridden 2014 medium carbon Scott Spark 920 bought brand new end of June of this year. In 9 out of 10 condition(if not better) and well taken care of, used but definitely not abused. Ridden on local cross country trails. Pivots are working perfectly and super smooth. Upgraded carbon bar(Pictured) and seat post(Pictured). Reason for selling: my lady bought her dream bike recently and this is just collecting dust, taking up space in the garage. Bike features: * XT 3x10 drive train * Fox Evolution fork with 100mm travel, CTD and 15mm thur axel with Lock Out * Custom Fox Nude CTD rear shock with 100mm travel with Lock Out * Handle bar mounted remote lock out for front and rear suspension * Carbon front triangle * SLX disc e in thbrakes(gotten great reviews!) *Syncros Wheels with Shawlbe Rocket Ron tires and SLX shimano hubs * Thru axel front and back Heres a link to the complete list of specs should you need more details: http://www.vitalmtb.com/product/guide/Bikes,3/Scott/Spark-920,13518#product-specs * Motivated seller! * Prefer local sale but will ship at buyers expense * If bought locally, has a years worth of tunes ups from The Bike Zone(Barrie or Missasauga) * Feel free ask questions Thanks for looking! Ian
Load more...