Lizard Skins recently launched a video channel here on Pinkbike called
Lizard Skins TV
. Bringing viewers a fresh batch of clips every few weeks in addition to contests where viewers can win Lizard Skins gear. The first contest and round of videos are up now!Starting this month and going through the holiday season Lizard Skins will release a new video every few weeks. Videos will range from DVD segments and competition coverage, to rider interviews and spot checks.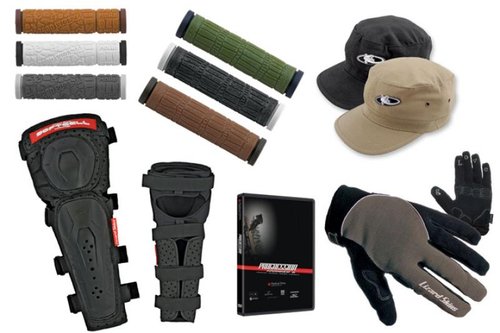 To kick things off we will be giving away a full set of Lizard Skins protective gear. This set will include any combination of the new SOFTCELL knee, elbow, and shin guards, as well as the SOFTCELL knee/shin combo. The winner will also receive a Lizard Skins sticker pack. More contests will be announced once the first round of prizes has been given away.
To compete for the prize readers must correctly answer this Lizard Skins trivia question: What anniversary is Lizard Skins celebrating in 2008
?
A.
5 years
B.
10 years
C.
15 years
Please email your answer, along with your name, address, and protective gear size to
Lizardskinsmarketing@gmail.com
To find the answer to this question visit the
Lizard Skins Website
.
The first two videos up on
Lizard Skins TV
highlight the action from Crankworx 2007; featuring footage from the Slopestyle and Dual Slalom events.
Look for the next round of videos and contests coming in a few weeks.
Answers must be received by November 10th
.
Once all responses are in a winner will be picked.