Supernova-cycles
Member since Jan 21, 2013

Male / 44
Newbury , United Kingdom
Rider run and owned bikeshop. Lifelong passion with 23 years experience
Block user
Recent

Aug 19, 2015 at 0:33
Aug 19, 2015
Did you sell the Puffin F&F?

Selling
Aug 14, 2015 at 12:42
Aug 14, 2015
$770 GBP
NS SURGE EVO 2015 Model, only built up a few months ago. Does have a few little marks but nothing major. ONE AWESOME bike. ! Fitted with a cheapy pop-up post which works fine, the cro-mo frame has a great ping to it. Fantastic enduro/xc/DH hardtail. Spec ; Marzocchi 350r 160 forks - Azonic Outlaw 27.5" wheelset Shimano Deore rear mech, shifter and brakes Octolink Deore chainset (only thing that could be upgraded) Blackspire 30t chainring and 10spd 11-36 cassette - ride anywhere ! Schwalbe nobby nic and hans damf tyres Ragley bars/Azonic bars and stem Pedals NOT included. Apart from the cranks, everything fitted when I built it up was all brand new kit. No swaps etc. £770 Ono

Aug 14, 2015 at 12:30
Aug 14, 2015

Selling
Aug 13, 2015 at 15:01
Aug 13, 2015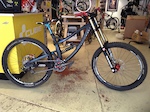 $2000 GBP
2015' TRANSTION TR500 Size medium - 18" Rockshox Vivid RC2 shock - fitted with 400lb spring Marzocchi 380cr Forks - bloody awesome Hope Tech 3 E4 brakes - good power tons on modulation 27.5" Hope Pro 2 hubs on hope tech enduro rims - hope factory built wheels - flawless Shimano Zee mech / shifter / cranks 10spd - 11-28 with 36ring and Gamut chain guide Atomic pedals/bars/stem/post and saddle Schwalbe muddy Mary tyres Built. Setup and maintained by me, pro mechanic for over 20yrs. Does have a few scrapes but nothing major, and all in perfect bang-on working order. As you can imagine, it's AWESOME. ONLY SELLING DUE TO NEW JOB. Otherwise I'd bloody well keep it !! NOT SPLITTING NOT SWAPPING If you ask, I'll ignore you. Read the add! Cheers :) £2000

Aug 13, 2015 at 14:37
Aug 13, 2015

Jun 23, 2015 at 15:49
Jun 23, 2015

Jun 4, 2015 at 1:19
Jun 4, 2015
Opinion: The Dirtbag Life
I was a "dirtbag" from the age of 14 till my mid 30s.. Lived the life working in shops Driving shit cars (still do) Had loads of debt But always had decent bikes! Then i met my future wife.. Very awesome woman Mother of my awesome baby boy Real boss of my very own bikeshop So, im still a dirtbag in every way.. Ride/race most sundays plus once per weekday Doing the exact same job ive done since i was 17.. Your life is what you make it, but when the time comes, meeting the right woman (or man!) helps. So does explaining in an adult way, how mental/crazy/moody you get if you DONT ride enough. That is what makes ME who i am !

Selling
Jun 3, 2015 at 15:26
Jun 3, 2015
$75 GBP
As title, going cheap ! 150x12mm 32hole Can post uk mainland FOC

Selling
Jun 3, 2015 at 15:23
Jun 3, 2015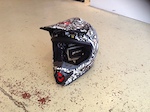 $75 GBP
Oneal Rockhard Helmet Size Large Fine for DH, also Motocross, as its DOT certified, (comes with the gold sticker) Can post UK mainland for £10
Load more...
Featured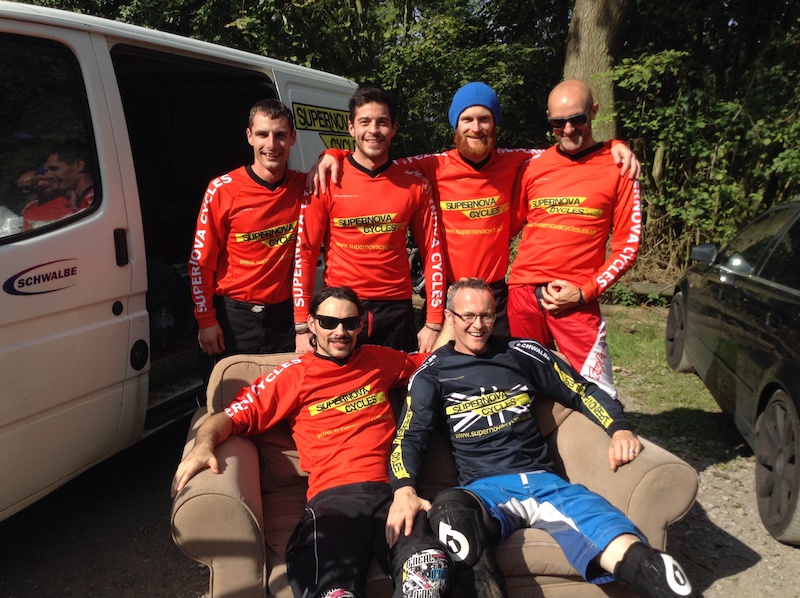 Photo by Supernova-cycles