WE-NEED-MORE-ROOST
Member since Aug 23, 2015

99
Vancouver , British Columbia
Block user
Recent

May 6, 2022 at 10:23
May 6, 2022

Apr 10, 2022 at 11:21
Apr 10, 2022

Apr 5, 2022 at 15:23
Apr 5, 2022

Selling
Apr 5, 2022 at 15:20
Apr 5, 2022

Mar 29, 2022 at 11:03
Mar 29, 2022

Mar 18, 2022 at 20:05
Mar 18, 2022

Selling
Mar 18, 2022 at 20:05
Mar 18, 2022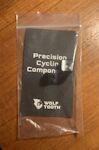 $35 CAD
Bought this around Christmas time and didn't even take it out of the box. Bought it for a build that didn't come to together as I had planned, so I ended up not needing this adapter. Only selling here as the return window has closed. If you have any questions, please ask.

Mar 4, 2022 at 18:47
Mar 4, 2022

Feb 22, 2022 at 23:39
Feb 22, 2022

Selling
Feb 22, 2022 at 23:37
Feb 22, 2022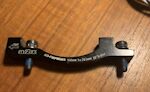 $10 CAD
I am selling an A2Z 160mm post mount to 203mm rotor adapter Mounting bolts included. Shipping is only an extra $5 if within Canada.
Load more...