biker-green
Member since Dec 23, 2003

Male / 36
North Vancouver , British Columbia
Block user
Recent

May 15, 2021 at 23:27
18 hours

Selling
May 15, 2021 at 23:26
18 hours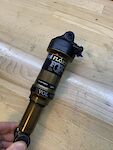 $350 CAD
Brand new shock from a SC Tallboy. I built my bike from a frame only and bought a Rockshox rear shock for my build. The tune can be checked on the fox website, but it is a very balanced, middle of the road tune and should work great on many other bikes. Current hardware is 20x8 in the top and 30x8 bearing eyelets in the bottom, which can be removed of course.

Selling
May 15, 2021 at 23:18
18 hours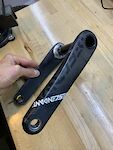 $120 CAD
Great set of Carbon cranks from Truvativ/Sram. The Descendant carbon crank is their more robust crank offering. This set a season and half or so on them and then have lived in a drawer for the last year or more. They are a GXP spindle, regular 73mm BB length with 175mm arms.

Apr 23, 2021 at 8:30
Apr 23, 2021

Selling
Apr 23, 2021 at 8:30
Apr 23, 2021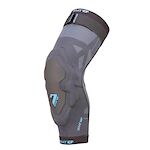 $130 CAD
Brand new set of pads I've been holding on to but am not going to use as my current 7idp's hold up so well. Awesome set of pads, very comfortable to pedal in and leave on all day. They don't move around and I never have to pull mine up during my ride. Knee protection with a soft hardshell outer & Polygon foam internals L: 19''-21'' (48-53cm) Take measurement 6'' above knee cap when leg is bent at 90 degrees

Feb 28, 2021 at 13:38
Feb 28, 2021

Selling
Feb 28, 2021 at 13:37
Feb 28, 2021

Feb 26, 2021 at 9:59
Feb 26, 2021

Selling
Feb 26, 2021 at 9:58
Feb 26, 2021
$125 CAD
Mint pair of Sprint pants, only worn a few times and unfortunately to short for me (I'm 6'5"). Local pick up or shipping at buyers expense.

Feb 2, 2021 at 21:50
Feb 2, 2021
Load more...