bradbradley
Member since Nov 7, 2011

Male / 24
North Vancouver , British Columbia
Eat sleep go biking
Block user
Recent

Sep 2, 2019 at 19:27
Sep 2, 2019

Selling
Sep 2, 2019 at 19:25
Sep 2, 2019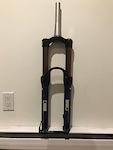 $250 CAD
I have a brand new Marzocchi 350r that's has never seen the trails. It came on a bike and was swapped out before it's first ride. It's got a 7.5" tapered steerer tube and It is a non boost for at 100mm hub length. Came take it off my hands 250 OBO

Aug 31, 2019 at 13:04
Aug 31, 2019

Aug 18, 2019 at 15:00
Aug 18, 2019

Selling
Aug 18, 2019 at 14:59
Aug 18, 2019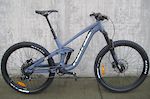 $3200 CAD
This XL kona process kills it on the ups but performs just as well on the downs. Even great for park laps at whistler, this bike truly can do it I can throw in 2 brand new continental tubeless tires. Rear is tubeless but front is tubed. I will throw in an extra tubeless cable to convert it. Come take a look if you have any questions just ask. Only issue is cosmetic shuttle wear on the lowers, no affect to how the bike rides. I will try to add more photos soon.

Jun 4, 2019 at 11:43
Jun 4, 2019

Selling
Jun 4, 2019 at 11:42
Jun 4, 2019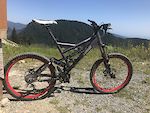 $600 CAD
Great bike for everyone I hate to sell it but I have bills to pay so she'll have to go. 600 takes it Frame is a large with a fox 5.0 coil air shock Talas fox 36 air fork XTR brakes and drivetrain Race face Turbine 2b crankset

Jan 30, 2018 at 19:18
Jan 30, 2018

Selling
Jan 30, 2018 at 19:17
Jan 30, 2018

Selling
Sep 16, 2017 at 15:09
Sep 16, 2017
$250 CAD
I have a Brand New 80cc motorized bike kit. Still in box and never mounted. It will fit on almost all frames and are quick to assemble. They can reach speed of 40-60kmh. $250 OBO. no photos as its still packed in the box it was shipped in. I will open the package upon showing. Comes with a assembly and owners manual.
Load more...