brocs90
Member since Jun 17, 2012

Male / 30
London , Ontario
Block user
Recent

Selling
Feb 19, 2017 at 10:18
Feb 19, 2017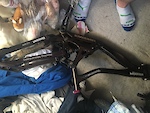 $300 CAD
Frame is still in pretty good shape. Some minor scratches. Shock has a 600lb spring and needs a different bushing/ spacers to mount the one side. Has fsa chain guide and race face crank. Will trade for single crown forks with a 1 1/8 headtube and 20mm axle. Best offer gets it. Lets work out a good deal on both sides!

Feb 7, 2017 at 6:46
Feb 7, 2017

Dec 24, 2016 at 6:52
Dec 24, 2016

Selling
Nov 28, 2016 at 15:34
Nov 28, 2016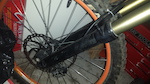 $65 CAD
Wheel is true and tight. Not selling the disc or tire. There worn haha. Have a built mag 30 set and single track set in good condition. I have pics

Selling
Nov 28, 2016 at 15:31
Nov 28, 2016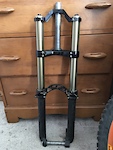 $300 CAD
2002 marzocchi monsters with 1 1/8 headtube. They are in good working order with the preload and rebound adjusters working. Have rode them about a dozen times since ive got them. Came with a rebuild/ seal kit so had that done before I rode them because it had a bad seal. Medium springs are what is installed. Good for any weight you may be

Selling
May 4, 2016 at 15:41
May 4, 2016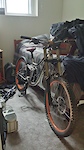 $1750 CAD
Complete bike, works great. Put it together last fall. Has rebuilt 2002 monsters. Rear wheel is mag 30 front wheel single track. The derailleur and brakes were brand new ( shimano deore)( Shimano ZEE brakes). Its setup for a big guy. Front forks have a medium spring and back spring is a 600lb( fox dhx 2 i beleive). Has a headtube/downtube dent but the frame isnt stressed and i rode it hard a few times and has been fine. I don't think the frame integrity is affected. But you can call up kona for a new frame for a good deal. So you could get some riding on it then warranty it in the off season for a fresh frame, looked into it. BEST OFFER gets it.

Selling
Feb 20, 2015 at 19:46
Feb 20, 2015
$250 CAD
A few minor scratches but otherwise the frame is fine. 1 1/8 headset. 135mm x 10mm dropout.

Dec 23, 2014 at 5:39
Dec 23, 2014

May 19, 2014 at 4:31
May 19, 2014

Selling
Dec 26, 2013 at 16:10
Dec 26, 2013
Load more...