Source: Cove Bikes
Ryder who turns 21 today, the 6th of March, hails from Nanoose Bay on Vancouver Island. "I'm very excited to be working with such a great local company." Commented the former breakout rider of the year (2006) "The Staff has been awesome and I've have always wanted to ride Cove bikes. This is a great opportunity for myself and I cannot wait to ride more of these great bikes."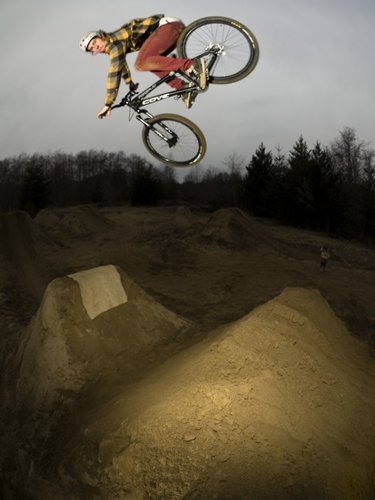 Riding on Cove's Foreplay, Hooker and STD frames as well as our redesigned G-Spot set to enter production in late 09', he will be promoting Cove Bikes primarily at North American competitions. Confirmed events include Teva Mtn Games, Highland Claymore Challenge, Creston Goat Style Bike Jam and Colorado Crankworx among others.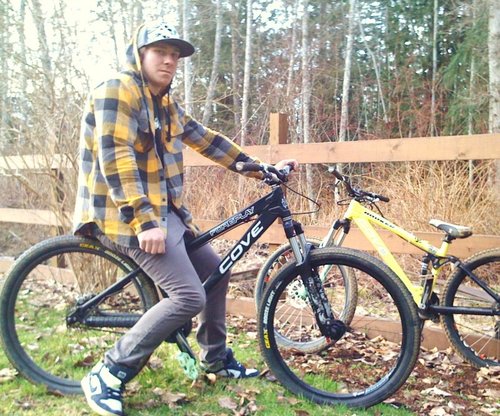 Kasprick will be attending events with Cove Bikes team rider Eric Lawrenuk who was ecstatic to see the Island kid sign, "Together we'll be able to bring the best out of our riding. He's been killing it since the Bicycle Rockers and I'm stoked to see him kill it harder at all the comps we hit together" Ryder has proven in the past that he is capable of winning any competition and was one of only a handful of athlete's to trick the 25' drop at Whistler Crankworx 2006.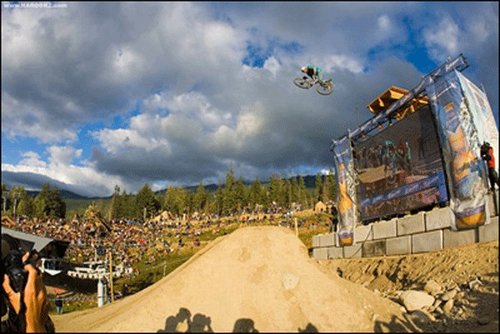 Cove Bikes has been leading the way since it's inception as Deep Cove Bike Shop in 1981 to an industry leader in boutique handmade frames. Hosting a line of 10 frames ranging from titanium cross country hardtails to freeride and downhill bikes, Cove Bikes will continue setting the standard of North Shore proven bikes with the newly redesigned G-spot. Cove will continue on as we have for 25 year's, finding local youth and helping them develop into some of the biggest names in the industry. Glad to have you here at Cove Ryder!
www.covebikes.ca
Photos courtesy
: Chris Rigets & Harookz