caleb-ely
Member since Jul 7, 2015

Male / 19
Bend , Oregon
An avid mountain bike filmmaker and photographer based in Bend, Oregon
Block user
Recent

Selling
Nov 23, 2021 at 15:56
Nov 23, 2021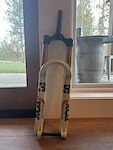 $1200 USD
Hey there! I am selling my 2021 barely ridden and freshly serviced limited edition Fox 38 Pistachio colored. This fork is a 29 and has 170 mm of suspension. Had it on a Spire for a little and then ended up getting a Transition Patrol so had to jump down in travel a little. This is not a fork you can buy anywhere and is fully limited and very rare. Had Fox do a full tune up on it so it is practically brand new. Shoot me with any questions or offers about the Fork. You won't be able to get another like this... Thanks!

Added 1 video
Jul 6, 2021 at 15:41
Jul 6, 2021

May 19, 2021 at 16:32
May 19, 2021

Selling
May 19, 2021 at 16:27
May 19, 2021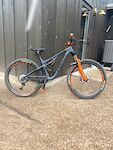 $4700 USD
Hey there! I am selling my fully custom build barely ridden 2020 Pivot Trail 429 size large. I had this bike since the middle of last summer, and have basically only ridden it in the Fall and a little this Spring. I am moving up to Bellingham, WA so only selling because I want something with a little more travel for the steep stuff! I custom built this entire bike and it is the very top of the line everything. From carbon wheels, to the factory Fox fork, you can't find a nicer build then this! It handles any downhill amazing with the bumped up travel in the front, and pedals better than any bike I have owned before. This bike has no wear on it due to the clear 3M tape I have on it along with the All Mountain Style protection on the downtube and top tube. I also have CushCore in both front and back wheels to reduce any chances of getting a flat or damaging rims at all. Loved this bike a bunch just need something a little bigger. Spent around 8k on the build so for $4700 with this market right now that is a steal. Please message me with any offers or questions about the bike and the full parts list is below. I have all the stuff to bump the fork back down to 140 mm if desired and the bike will come with everything pictured. Cheers! Frame: 2020 Pivot Trail 429 with Fox DPX2 rear shock (120mm) Fork: Fox factory elite bumped up to 160mm Wheels: 29" Carbon Reynolds Pivot wheels Bars: Carbon Pivot bars 780mm Stem: Orange Deity Grips: Orange Ergon grips Drive Terrain: Full Shimano XTR 12 speed drive terrain Brakes: Shimano quad piston XT brakes Cranks: Shimano XT Chainring: Oval chainring Tires: Maxxis Minion DHR 2 Dropper: Fox transfer dropper post Seat: Orange WTB seat Pedals: Orange Deity Tmac pedals Cush Core in both front and back wheels

May 8, 2021 at 18:38
May 8, 2021

Mar 19, 2021 at 16:15
Mar 19, 2021

Selling
Mar 19, 2021 at 16:14
Mar 19, 2021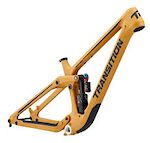 $3000 USD
Hey there! I have a brand-new, still in box Transition Sentinel frame size large in the loam gold color way. I had this bike on pre order all summer and got it in the Fall. Was waiting to build up the frame until I had some money for parts but am opting to down travel to a Spur for the more flat/XC style riding found in Bend. The box has never been opened but if you need some pictures for proof I can open it up. It has a Kashima Fox Float X2 Factory 2 Position shock in the rear. Every Sentinel is out of stock on their website so a brand-new bike for $200 less then retail is a good deal in my books. I am willing to ship it and can throw in a couple goodies that may help towards building this beauty up. If you have any questions/offers or want some pictures let me know. Thanks!

Sep 23, 2020 at 14:27
Sep 23, 2020

Selling
Sep 23, 2020 at 14:26
Sep 23, 2020

Aug 4, 2020 at 20:01
Aug 4, 2020
Load more...
Featured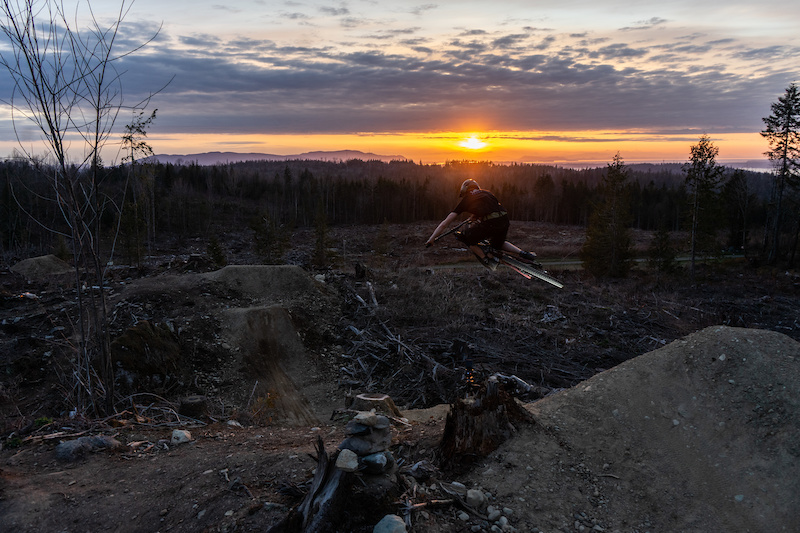 Photo by caleb-ely