chris-barr
Member since May 21, 2009

Male / 27
London , United Kingdom
i like wizards and shit
Block user
Recent

Selling
Apr 23, 2021 at 7:22
Apr 23, 2021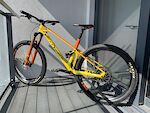 $3500 GBP
Mondraker Foxy RR Carbon 29 2019 - Size Large (490mm reach). Excellent condition and very well looked after. Also has a lot of upgrades from the standard spec. Regular service intervals and cleaned after every ride. Some cosmetic marks as to be expected on a used bike but nothing more than superficial and mechanically sound. Upgrades to original spec include: Fox 36 Factory GRIP2 160mm (Damper brand new and installed a few weeks ago so full service then and about 3 hours on the bike since) Not pictured but will update shortly. DT Swiss E1700 wheelset but with 240s hubs Renthal Apex 40mm Stem Renthal Fatbar 35 - 30mm rise cut to 780mm Also have a Spank Spike 40mm Stem with Spank Oozy Trail 780mm bars (pictured), can choose which bar/stem combo you prefer. Fox Factory DPX2 TF Tuned in Sept and few rides since, has had an air can service last week One Up Chain guide Brand-X Descend XL 200mm dropper (Can also provide original 100mm dropper) Fresh SRAM GX Chain (2 rides old) DMR Deathgrips Rest of the spec: SRAM X1 carbon cranks SRAM X01 Eagle 12sp mech and shifter SRAM Code R brakeset (200mm front, 180mm rear) SDG Fly Mtn saddle Maxxis aggressor and Minion DHR II. Pick Up only, London Area. PayPal or bank transfer, no cash. Updated pictures shortly Cheers Chris

Selling
Mar 7, 2021 at 6:29
Mar 7, 2021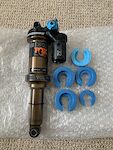 $340 GBP
2020 Fox Float DPX2 Factory Trunnion Rear Shock 205 X 62.5 Kashima Evol 3 Position. Immaculate condition, not a mark on it. Full service at TF Tuned in September 2020 and hasn't been used since due to winter and lockdowns. Full set of volume spacers included. Posted Royal Mail first class recorded.

Selling
Mar 7, 2021 at 6:23
Mar 7, 2021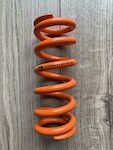 $85 GBP
Fox SLS Coil Spring 475lbs X 2.65/67mm. Excellent condition, used only a handful of times before switching back to an air shock. Sent Tracked 1st Class

Selling
Feb 4, 2021 at 2:32
Feb 4, 2021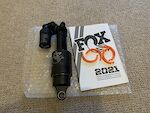 $420 GBP
2021 Fox Float X2 Performance - New off a Transition Sentinel purchased 2 weeks ago. 205 x 62.5 trunnion mount but can be adjusted using stroke adjustment from 205 x 60 - 65. Have ended up swapping between a DHX2 coil and a DPX2 so this has become surplus to requirements. Manual and Volume spacers included! Also have original purchase receipt for full warranty!

Selling
Jan 16, 2021 at 4:37
Jan 16, 2021

Selling
Nov 18, 2020 at 7:14
Nov 18, 2020

Selling
Sep 16, 2020 at 11:18
Sep 16, 2020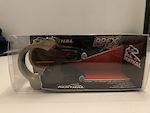 $55 GBP
Renthal Apex 35 33mm. Condition is used but only some rubbing on anodisation underneath clamps. stem is spotless externally so would not look out of place on a brand new bike. Reason for sale is stem is not used. Postage £5.

Selling
Aug 11, 2020 at 6:19
Aug 11, 2020

Selling
Jul 20, 2020 at 10:02
Jul 20, 2020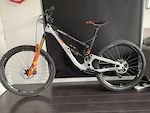 $3100 GBP
Immaculate condition, hardly a mark on it and fully invisiframed frame and forks, refreshed only a few weeks ago. Has been incredibly well looked after and serviced at regular intervals. Last fork and shock service was 2 weeks ago, frame stripped and cleaned at the same time and bled the brakes last week. A bit of heel rub on the right crank arm is really the o lt sign this bike has been used! Best of British enduro bike, great climber, full carbon frame including linkages, descends like a DH bike. Changes from original spec are: Full XT (I-spec II gearing (instead of XT/SLX blend and a clean handlebar) Renthal apex 35 50mm stem, Fatbar 35 30mm rise (both 2 weeks old form CRC), Schwalbe magic Mary front and rear, Addis ultra soft super gravity 2.35, Deity Knuckleduster grips, Deity Speedtrap saddle. Rest of the Spec is: Large Saracen Ariel LT Carbon with +/- 5mm reach headset, Fox 36 Factory Grip2 170mm, Fox Factory Float X2 (2-pos lever) Full XT 11sp Gearing, XT brakeset, DT Swiss E1900 wheelset - straight and true, no dings, set up tubeless, X-fusion manic 150mm dropper (not pictured), Any questions, give me a shout. Chris

Selling
Jul 8, 2020 at 9:19
Jul 8, 2020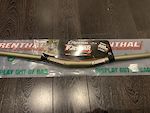 $40 GBP
Renthal Fatbar 35 - 20mm rise Bar is brand new, however it has been mounted! This bar has never been ridden however it was bought on a new bike and swapped out for a 30mm rise bar. The bar is completely clean (as seen in the photos) but there are some very very minor marks on the rear from where it was mounted. I have tried to show these but they are so small, it was quite difficult! 800mm width uncut. Postage is £10.
Load more...