ciszewski
Member since Jul 24, 2006

O+
Male / 31
North Vancouver , British Columbia
Block user
Supported Regions

North Vancouver
via
NSMBA
Recent

Sep 2, 2023 at 6:24
Sep 2, 2023

Selling
Jan 1, 2023 at 22:14
Jan 1, 2023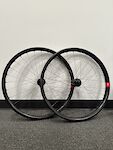 $1000 CAD
Selling my set of Santa Cruz Reserve's as I moved to a mullet bike last year. Front is on a DT 350, and rear is on an i9 Hydra. These wheels have seen their fair share of use and have plenty of superficial marks in the rim surface. No deep gauges or damage and spokes have kept tension and the wheels run true. Bearings spin freely but are showing signs of wear. Priced appropriately given the wear, but these are still a very capable wheelset that I would have continued to use if I hadn't switched wheel sizes.

Selling
Sep 29, 2022 at 18:13
Sep 29, 2022
$250 CAD
Cascade link for Kona Process 153 Like new condition, used for a month before switching frames. Made the bike feel much more composed in the rough. Suspension tracking felt much more consistent.

Selling
Sep 29, 2022 at 18:10
Sep 29, 2022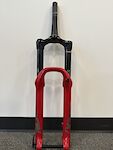 $600 CAD
No scratches or wear on stanchions, has not been used this year since switching to a mullet. 1/2 season on last service. 182mm steerer length

Selling
Sep 29, 2022 at 18:05
Sep 29, 2022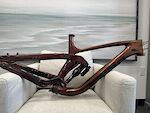 $2000 CAD
Kona frame for sale, has been sitting in my living room for the past season as I bought a new bike this year. Ride wrapped since new, but ride wrap has some wear from shuttling and general use. Frame is in general good condition under the ride wrap, but has cable run around the BB and iscg tabs, and some tire rub on the chain stay. Super deluxe ultimate, 1/2 season on last service. All brand new bearings.

Oct 12, 2021 at 8:57
Oct 12, 2021

Sep 3, 2021 at 18:21
Sep 3, 2021

Selling
Sep 3, 2021 at 18:21
Sep 3, 2021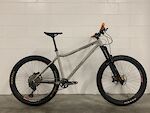 $3000 CAD
Selling my Chromag Wideangle hardtail. Bike was built as a spare bike from some extra parts I had for a fun second bike to ride when I was feeling like a change. Have barely ridden it since I've built it, could use a better home. Frame: 2019 Chromag Wideangle size L Fork: 2020 Lyrik Ultimate 160mm, fresh service Wheels: DT Swiss EX511 on Hope Pro 4 front hub, DT 240 rear hub 54t upgrade Derailleur: XT 12sp short cage Cassette: SLX 10-45 Shifter: SLX 12sp Brakes: SLX w/ Galfer pads (2 extra sets of pads included), Hope floating rotors Crank: Truvativ Descendant GXP Stem: Chromag BZA 35mm Bar: Chromag BZA carbon, cut to 760mm Seatpost: KS w/race face lever Seat: SDG Bel Air (brand new) Grips: PNW (brand new) Tires: Maxxis DHF rear, Assegai front Fairly standard cosmetic scuffs, and a slight hop in the rear rim (hey! It's a hardtail). $3500 obo

Jul 17, 2021 at 21:08
Jul 17, 2021

Loamer Triple Crown
72.0 km - 06:17 - 17 achievements - 3 badges

Selling
Apr 12, 2021 at 19:31
Apr 12, 2021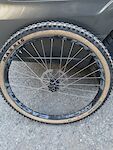 $1 CAD
Left behind in the Fromme parking lot 4/12. Easton Arc on a Giant branded hub. Maxxis DHF skinwall tire. Trying to get it back to the rightful owner.
Load more...