ciszewski
Member since Jul 24, 2006

Male / 29
North Vancouver , British Columbia
Block user
Supported Regions

North Vancouver
via
NSMBA
Recent

Sep 3, 2021 at 18:21
Sep 3, 2021

Selling
Sep 3, 2021 at 18:21
Sep 3, 2021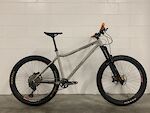 $3000 CAD
Selling my Chromag Wideangle hardtail. Bike was built as a spare bike from some extra parts I had for a fun second bike to ride when I was feeling like a change. Have barely ridden it since I've built it, could use a better home. Frame: 2019 Chromag Wideangle size L Fork: 2020 Lyrik Ultimate 160mm, fresh service Wheels: DT Swiss EX511 on Hope Pro 4 front hub, DT 240 rear hub 54t upgrade Derailleur: XT 12sp short cage Cassette: SLX 10-45 Shifter: SLX 12sp Brakes: SLX w/ Galfer pads (2 extra sets of pads included), Hope floating rotors Crank: Truvativ Descendant GXP Stem: Chromag BZA 35mm Bar: Chromag BZA carbon, cut to 760mm Seatpost: KS w/race face lever Seat: SDG Bel Air (brand new) Grips: PNW (brand new) Tires: Maxxis DHF rear, Assegai front Fairly standard cosmetic scuffs, and a slight hop in the rear rim (hey! It's a hardtail). $3500 obo

Jul 17, 2021 at 21:08
Jul 17, 2021

Loamer Triple Crown
72.0 km - 06:17 - 17 achievements - 3 badges

Selling
Apr 12, 2021 at 19:31
Apr 12, 2021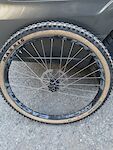 $1 CAD
Left behind in the Fromme parking lot 4/12. Easton Arc on a Giant branded hub. Maxxis DHF skinwall tire. Trying to get it back to the rightful owner.

Sep 1, 2020 at 21:15
Sep 1, 2020

Selling
Sep 1, 2020 at 21:15
Sep 1, 2020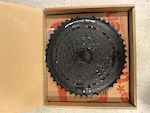 $200 CAD
Brand new, was a spare but I upgraded to a Shimano 12sp group. No longer have a use for it.

Selling
Sep 1, 2020 at 21:13
Sep 1, 2020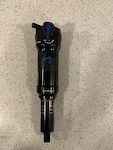 $125 CAD
Brand new take off. M/M Tune

Selling
Sep 1, 2020 at 21:10
Sep 1, 2020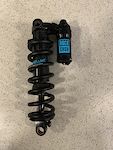 $175 CAD
Selling this shock as I no longer have the bike it came from. Good condition Superdeluxe with a brand new remote (not the grip remote, but standard trigger). M/L tune with 350lbs spring

Jun 15, 2020 at 17:24
Jun 15, 2020

Selling
Jun 15, 2020 at 17:24
Jun 15, 2020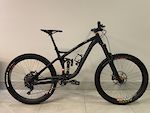 $3150 CAD
Putting up my NS Snabb for sale, which is currently just a spare bike. This bike was a ton of fun, but built up something new for this year. Double coil with no different weight coils, so would work best if roughly the same weight as me. I am 155lbs and ride fairly aggressively and typically run less sag. Would be suitable for a more casual 160-175lbs person. Bike was well used, but taken care of. Cable rub, visual scratches, and general wear and tear are present, but the bike rides as it should. New wear and tear parts replaced this year and have very few rides on them since. Frame: NS Snabb 160 - Aluminum (new headset this year) Fork: RS Yari w/ crconception coil conversion + Avalanche open bath damper Shock: RS Super Deluxe Coil w/remote lockout (not as pictured) (options for Deluxe R Air at the same price, or Super Deluxe Ultimate Coil +$300) Spring: SAR lightweight alloy - 325lbs Shifter/derailleur: Shimano XT 11sp Crank: Shimano XT Chainring: Blackspire 30t (new this year) Cassette: Hope 10-44 (new this year) Chain: Shimano XT (new this year) Brakes: Hope Tech 3 E4 (new pads this year, tear needs a slight bleed) Wheels: Hope Pro 4 hubs with DT Swiss rims, ex511 rear/ex471 front, DT spokes (rear could use a slight truing, but rides fine as is) Tires: new HR II DH casing rear, DHF Double Down front (currently tubed) Stem: Nukeproof Bar: Raceface Turbine Seat: Chromag Mood DT Seatpost: Fox Transfer 150mm Pedals, bottle cage, swat tool will be included at asking price. Ultimately a sweet, reliable build at a reasonable price.
Load more...