cunning-stunt
Member since Sep 1, 2005

Male / 32
Manchester , United Kingdom
Block user
Recent

Selling
May 21, 2020 at 6:17
May 21, 2020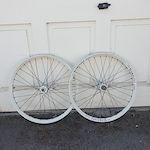 $50 GBP
White Funn Descender Wheelset 26" 32mm rim width 32 spokes 20mm front hub (QR adaptors included) 135mm QR rear hub Wheels are bomb proof and overkill for my needs, hence selling. They have been used on my dirt jump bike but not really abused - it is more of a do it all bike. Rims run straight and true and have no cracks or dents that I am aware of. Bearings and free hub also seem good with no play. The paint is cracking a little in places, such as around the spoke holes. Overall aesthetic condition is not amazing but structurally they are sound. Also, there are marks in the free hub body from the cassette digging in - I have tried to show this in the photos. Any questions, please ask.

Selling
Apr 11, 2020 at 2:50
Apr 11, 2020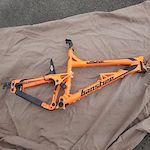 $150 GBP
Banshee Rune frame. NOTE: Does not include shock (requires 8.5" x 2.5", 216mm x 63.5mm). - 2014 model in bright orange colour. - Bearings are in good condition (all running smooth, no play - pretty sure I replaced them just before retiring the frame 3 years ago). - The frame has been sitting in my garage gathering dust for over 3 years now. - There are some wear marks from cable rub and stone chips, although the frame has been heli-taped since new so most of it will be like new underneath. - 12 x 142mm rear axle. - ISCG05 tabs - 30.9mm seatpost diameter. I will also include the bottom bracket (Uberbike - one bearing good, one bearing not so smooth, but works), Hope Pick 'n' Mix headset (44mm upper, 56mm lower, bearings smooth) and a seatpost (unsure of brand, but does the job). Additionally, I have the dropout kit for 26" wheels (including 12 x 142mm rear axle) which I will include in the sale. Collection only from Salford Quays, Manchester.

Selling
Jul 2, 2019 at 13:01
Jul 2, 2019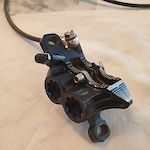 $230 GBP
Hope E4 Brakes with Tech 3 Levers. 92cm front hose (right hand lever, UK style). 151cm rear hose (left hand lever, UK style). 203mm front floating rotor (bolts included). 180mm rear floating rotor (bolts included). Both brakes have plenty of pad life left in them. I just bled the rear brake and front brake is feeling good. There is one spare set of Aztec brake pads. No adapters are included. £230 posted.

Selling
Mar 30, 2019 at 4:31
Mar 30, 2019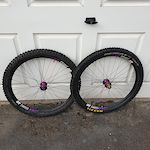 $160 GBP
Dt Swiss EX471 rims. Hope Pro 2 Evo hubs (non-boost: 15mm x 100mm front, 12mm x 142mm rear). DT Swiss Competition spokes with brass nipples. Maxxis High Roller 2 rear tyre. Schwalbe Magic Mary front tyre. I built these wheels up a couple of years ago and used them a bit before buying a 29er. Wheels run true with no dents or dings. There are a few scratches from general use. Hubs are in good condition with bearings running smoothly still. Rear free hub body has some slight markings from the cassette due to it being aluminium (as all aluminium free hub bodies will have). No performance issues from this though. There are a couple of spare spokes per wheel and some replacement decals should you need.

Selling
Mar 17, 2019 at 2:38
Mar 17, 2019

Selling
Mar 17, 2019 at 2:03
Mar 17, 2019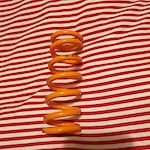 $60 GBP
Fox SLS Spring 450 x 2.75 I used this spring for a year before buying a heavier one. It came off an Orbea Rallon where the spring is exposed on one side of the frame to my knee pads rubbing it, hence there are some areas where the coating has rubbed off as I have shown in the photos. The spring material itself is not affected and function is perfect, but this is reflected in the price. £60 posted.

Sep 26, 2018 at 12:21
Sep 26, 2018

Selling
Jun 27, 2018 at 14:03
Jun 27, 2018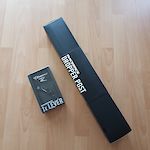 $125 GBP
Raceface Turbine Dropper Seatpost Diameter: 31.6 Drop: 150mm Brand new and boxed. Comes with remote lever plus everything you need to set it up. Any questions, please ask.

Selling
Jun 13, 2018 at 9:44
Jun 13, 2018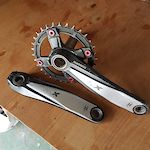 $30 GBP
Shimano SLX Cranks with 32 tooth Raceface narrow/wide chainring. Cranks work absolutely fine but are fairly scuffed up, as you can see in the photos. All threads are undamaged. The chainring is also a bit worn but still works.

Selling
Jun 13, 2018 at 9:32
Jun 13, 2018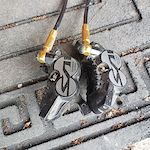 $130 GBP
Shimano Saint M820 Front and Rear Brakes. Front RH lever. Rear LH lever. These have come off a Banshee Rune (size large) so have a fairly generous amount of hose (will try and measure the hose lengths at some point). They will come with a few sets of spare pads. I also have a set of Ice Tech rotors (203mm / 180mm) and adaptors which I can chuck in for an extra £30.
Load more...
Featured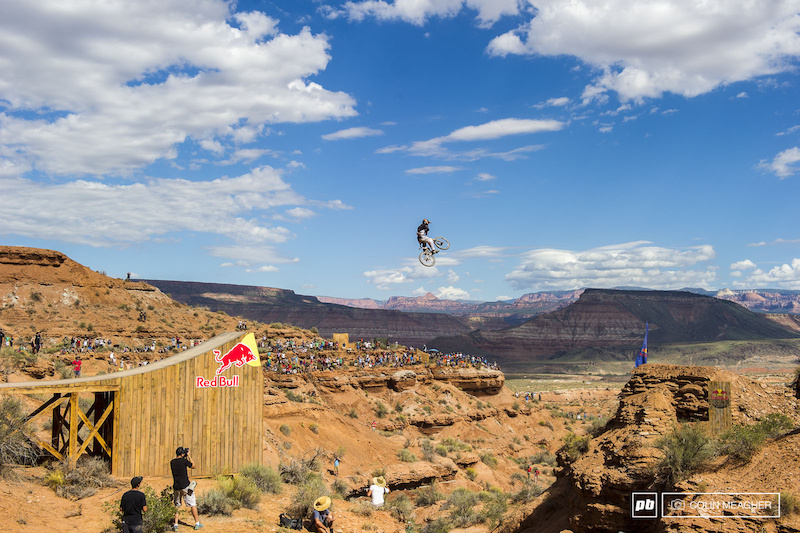 Photo by meagerdude