cyberbully
Member since Mar 28, 2012

Male / 44
Avimore , Scotland
Serial bike buyer.
Lover of all things outdoors.
Humans are ok but I'd rather be surrounded by dogs.
Block user
Recent

Dec 20, 2021 at 11:22
Dec 20, 2021

Jun 21, 2019 at 5:15
Jun 21, 2019

Selling
Jun 21, 2019 at 5:10
Jun 21, 2019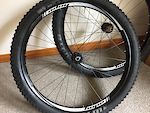 $220 GBP
Perfect wheelset for gnarly trails. Bomb proof hub and rim combo They've been my spare set and hardly used. They have a few scratches from storage but are perfectly straight and true. Both hubs are boost fitment but I have the adapter for the front wheel to make it 100x15 if needed.

Feb 25, 2018 at 7:54
Feb 25, 2018

Feb 18, 2018 at 8:38
Feb 18, 2018

Jan 29, 2018 at 10:00
Jan 29, 2018
Hannah Barnes: Adventures with Lumi - Video
I've been very excitedly awaiting some filming with Lumi! What a stunning example she is. Well done Brodie on some stunning photo/videography. Looking forward to many more vids and hopefully catching up with the three of you on the trails someday. D

Selling
Jan 26, 2018 at 14:14
Jan 26, 2018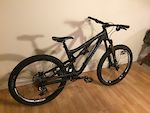 $1450 GBP
Pristine condition Bronson CC frame and Float X Evol shock You won't find a cleaner example than this. It has a few pieces of helitape fitted but not a full kit, yet it shows no signs of heel rub on the chainstays and only 2 small stone chips on the underside (last picture). Shock is 100% free from marks or scratches Frame has just been treated to a new set of bearings and shock has just been serviced in my workshop. No offers please Other parts available on request but this price is for frame and shock only. See my other ad for full bike. £1450 collected or £1500 delivered inc PayPal fees

Jan 24, 2018 at 14:22
Jan 24, 2018

Selling
Jan 24, 2018 at 14:08
Jan 24, 2018

Jan 21, 2018 at 3:19
Jan 21, 2018
Load more...