danhillracer
Member since Jun 13, 2008

Male / 25
Calgary , Alberta
I like to bike!
Block user
Recent

Feb 16, 2022 at 7:00
Feb 16, 2022

Feb 16, 2022 at 6:59
Feb 16, 2022

Jan 8, 2022 at 12:37
Jan 8, 2022

Selling
Jan 8, 2022 at 12:35
Jan 8, 2022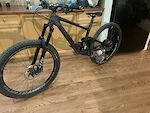 $5000 CAD
This is size large (S4) Enduro and rides amazing! It's in great shape and has lots of aftermarket components. MSRP was $6200 + aprox $1000 in upgrades Shimano XT 4 Piston Brakes Sram GX Drivetrain Sram GX Crankset Bontrager Line Pro 30 Front Rim (Carbon) Sram Roam 40 Rear Rim Kona Wawa Pedals Rockshox Lyrik Fork Rockshox Super Deluxe Select + Shock Let me know if you're interested or have questions, thanks. Feel tree to text or call 403-467-4418

Selling
Oct 16, 2019 at 8:26
Oct 16, 2019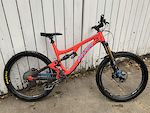 $3500 CAD
2017 XL Pivot Firebird 27.5 I am 6'1 and it fit's me very nicely Fox 36 Fit 4 Fork Fox X2 Air Shock Shimano XT brakes Shimano XTR derailleur Fox Transfer dropped post DT Swiss M1700 wheels Maxxis Assegai rear and specialized butcher 2.6 front tire both tubeless Protected with 3M on front triangle and tubes as seen on drive side rear triangle Small hairline paint crack on rear triangle Shoot me a text if you have any questions or want to come take a look! BTW it is a 2017 but pivot still makes the exact bike and sells them for 8500$ today with this build!

Selling
Jun 21, 2018 at 21:45
Jun 21, 2018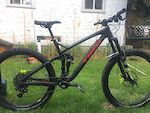 $3400 CAD
Hello, I'm selling my large Trek Slash. It has 9.9 frame with a 9.8 build - hence the 9.85. I love this bike and its in great shape, only reason I am selling is because I'm downsizing my fleet from this rig and a DH bike just to a 170mm everything bike. The only problem is the rear wheel is in fairly rough shape. I am looking for a new one for it but if you want the bike and I don't have a new wheel yet for it I will give you a deal. Also there was a hairline crack in the rear triangle that has been professionally repaired. Let me know if you have any questions! You can text me at 403-467-4418 Thanks, Dan

Jun 1, 2018 at 16:50
Jun 1, 2018

Selling
Jun 1, 2018 at 16:43
Jun 1, 2018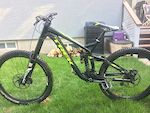 $2500 CAD
Hello, here I have my 2015 session for sale. Over last season and so far this current season I have hardly touch this thing because I have been riding almost all with my trail bike and this guys has just been collecting dust! I purchased this rig at the end of the 2015 season, rode it during the 2016 season and only got 5 days on it in the 2017 season and so far just a 2 day riding trip in Utah over winter... I am sad to let it go but it seems worth while to sell considering. It has an aftermarket Fox DHX2 rear shock as well as Shimano Zee deralier from the 2016 season, and Shimano ZEE brakes/ icetech rotors from the 2017 season with only about 4 rides on them. On the front end it has a boxxer team with the charger damper. Text or call me if you have any question! 403-467-4418 Thanks a lot, Dan

Selling
Sep 15, 2017 at 21:30
Sep 15, 2017

Selling
Jun 25, 2017 at 20:40
Jun 25, 2017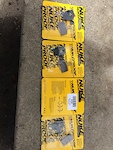 $60 CAD
Hello, I have 4 sets of Magura Mt series pads for sale. They do not fit Mt7s which I have so I have no need for them.
Load more...