davidvonslingshot
Member since Aug 25, 2008

Male / 48
Ottawa , Ontario
Block user
Recent

Jul 5, 2020 at 14:40
1 days

Selling
Jul 5, 2020 at 14:38
1 days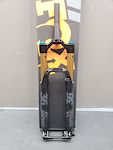 $975 CAD
One test ride old!!!!! 2020 The 2020 Scott Genius AXS Tuned 29er came with this 150mm. It was replaced after one test ride with the new Fox Rootbeer limited release 160mm, because.... uh, 160.... and rootFu%#ingBeer! It can fit 27.5 or 29 What you see is a 2020 fork with around 29km dry ride on it. The only cosmetic blemish is a few fingerprints under the ride wrap tape I put on it. Steertube cut to 168mm off of a Medium sized frame. I am including the top cap that works if you prefer to use a bar remote. Shipping available. WYSIWYG Buy with confidence. Lots of references. If local, install available. (Covid practices in place)

Jun 19, 2020 at 4:54
Jun 19, 2020

Selling
Jun 19, 2020 at 4:48
Jun 19, 2020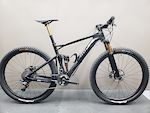 $5250 CAD
100/100mm total rocket bike. Want the bike but pay less?, I'll remove the new tires and give you older ones. The stock post can go back in if you don't want a dropper can be removed but it's only going to take off a few hundred.... might as well take the package and part it yourself Julian Absalon's world championship bike. Internal routes Fox Transfer Kashima 150mm dropper, Stages powermeter, TWO bearing service kits along as the proprietary BMC tool kit, an extra Di2 fork switch, upgraded bar and stem.... the bike listed for $16499 before the dropper, and other upgrades. Wheels were just rebuilt with DT bladed spokes because spoke nipples kept exploding. Chain, jockey wheels and tires just installed. Not getting used. It's a dream bike that broke the internet. Not parting it out. Please don't ask. Not negotiable, other than willing to take the dropper and tire swap. Price drop from $6666 because some guy backed out of the deal after 3 weeks of "I'll be there tomorrow" I'll provide more images to a serious buyer. Bike weighs around 26 and change depending on bar setup. Included with the bike are TWO bearing kits for the pivots, as well as the proprietary BMC service tool kit. I also have a spare Fox electronic lockout switch that goes with the bike. 100/100mm travel. The suspension is electronic lockout Lots say, this is way too much bike for me. Bah. Unless your last name is Absalon and you got it free... who gives a f what others think You want a KOM Killer..... this is it. Well, it got me a few of em..... maybe it can get you a few as well

Jun 18, 2020 at 12:58
Jun 18, 2020

Selling
Jun 18, 2020 at 12:53
Jun 18, 2020
$8250 CAD
I Will Not Part This Out. sorry. Price is in Canadian dollars Just under 3000km It's basically an aero road bike that can fit massive tires. I rode it on compass barlow pass 700x38s without issue keeping up on anything I could throw at it. I do not have 650b's for it, sorry. It will fit ~650b x 2.0 depending on how chunky it is because of battery clearance on the front der. Loads of room for the tire if you go 1x. Currently on Conti5000 32's with tubes. eTap Red22 HRD group Quarq Red22 175mm with 52/34 and I have a 1 ride used 50T that goes with the bike if you want it. Rims are litebicycle 45mm carbon (With Enve stickers, sorrynotsorry) laced with DT xray spokes to DTSWISS 240s and taped for tubeless. Tires Conti5000 700x32 non-tubeless version Dura ace centerlock 140mm rotors Fizik Tundra 00 carbon railed saddle Vision metron 100mm 44cm one piece bar stem with all the bits and pieces that came with the bar The 3T pack that includes all the bits for using different groupset as well as saddle rail types I have a spare red22 chain new in box that goes with it also. This is the lightweight limited frame, not a regular nude exploro Thinning the herd. Not parting it out, in case you missed the first line. Pedals not included unless you are paying for them. They are brand new XTR M9100 Nothing more to say. I'm 5'11 for size and fit. 17.05lbs as pictured. Bike purchased October 2019 I can ship on your dime for the transport end. I'll box it professionally on mine. Trolls have chirped about the price..... start with a $4400USD frame and then the $1500Cdn powermeter with rings and it adds up quickly. Why am I selling? 3 failed hip surgeries, and I have a second gravel bike I'll be keeping if this goes. Peace.

Jun 3, 2020 at 7:16
Jun 3, 2020

Selling
Jun 3, 2020 at 7:15
Jun 3, 2020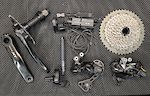 $850 CAD
Please read- $850 is for group with crank and XT derailleur. Priced in Canadian Dollars +200 for the XTR +40 for the 34T ring WYSIWYG Various length Di2 wiring to fit a medium full suspension bike. Di2 battery, junction box, head unit, XT shifter, charging cable, XT rear derailleur, XT 11-46 cassette and an XT 175mm 24mm PF crank running a 32T ring with BB and the Di2 tool. Used for one season in a rotation of a lot of bikes. Look at the cassette.... miles are low. All those wires and the charger add up to hundreds of dollars - cheap group parts that come without that stuff will bite cha. Some cosmetic stuffs - it's a mountain bike group, its seen dirt and a tumble or two. All cosmetic, fully functional. If local, install available (at a cost) Not really wanting to part items out until the group itself sells. All you need is a chain and you are off to the land of DirtChurch. Shipping no problem on your dime. The only thing else you would need is a new chain (which I also have, but not included).

Jun 1, 2020 at 18:56
Jun 1, 2020

Selling
Jun 1, 2020 at 18:54
Jun 1, 2020
Load more...
Featured
Video by TheFEST