demostug
Member since Apr 15, 2007

Male / 99
kiLLEARN , Scotland
mad about my bike, live to ride. More cash than skill!
Block user
Recent

Selling
Aug 14, 2020 at 4:28
6 hours
$2100 GBP
Santa Cruz Megatower CC Large Frame and Rock Shock Super Deluxe Ultimate Air shock. Immaculate condition, invisiframed from new. No scratches, buffs or dents on the frame. Amazing frame, plush travel, great downhill, will handle anything, but also a superb climber. Read the blurb; THE ULTIMATE POWER-WHEELING, BUMP-CHEWING SIDEKICK The Megatower is the fusion of big wheels and the biggest-hitting suspension system. It's a modern day brawler, as suited to diehard racers as it is to riders wanting to conquer their hometown trails. Tracing its roots to the Hightower, and now featuring the lower link-driven VPP suspension derived from the V10, the Megatower is the most capable, confidence-inspiring 29er trail bike in the Santa Cruz line-up. The lower-link mounted shock configuration – designed for compatibility with both air and coil shocks – provides a progressive shock rate that has unmatched traction and bottom out resistance, making it ideal for taming the longest descents and rowdiest hits. In order to make the Megatower stride confidently across the globe it has an enormous amount of clever adjustability hidden in its bones. A tidy and concealed flip chip in the lower-link adjusts bottom bracket height and changes progressivity of the rear suspension. A second, in the rear dropouts, allows for a 10mm fore-aft adjustment in chainstay length to dial in the rider's rearward weight distribution - either set for play or for stability. The flip chips are a robust mechanism for riders looking to tune their ride according to their needs without compromising reliability and durability. No wackadoo mousetraps and frail proprietary shocks here. The Megatower isn't all fight and fury, it's smart and savvy too. It has a sharp, 76-degree seat tube angle for winching to the top of the kinds of descents where having a roomier cockpit and a 65-degree head tube angle will come in handy. You can still carry around a full water bottle inside the frame (even with a piggyback shock), and the frame is well protected with a shock fender, shuttle guard, downtube protector and ribbed chainstay protector. Give me a shout if you want to know anything else.

Jul 25, 2020 at 11:13
Jul 25, 2020

Jul 25, 2020 at 5:15
Jul 25, 2020

Selling
Jul 25, 2020 at 5:14
Jul 25, 2020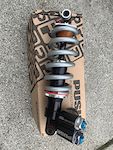 $850 GBP
Push 11/6 coil shock to suit Santa Cruz Megatower. Shock is 6 months old, and is like new. Amazing performance, it really is fit and forget, set up is all done for you. Pinkbike says; In addition to the excellent and reliable performance that it offers on the trail, along with the fact that it's made in the USA, the level of customization is what sets it apart from other contenders. It's like purchasing a tailored suit versus an off-the-rack model (full disclosure: this is pure conjecture - I only own one button up shirt, and it has short sleeves); for many riders, purchasing an Elevensix will be as close as they ever get to enjoying the tuning services and performance available to a full-factory pro. - Mike Kazimer Any questions give me a shout.

Jul 25, 2020 at 5:04
Jul 25, 2020

Selling
Jun 21, 2020 at 5:48
Jun 21, 2020

Selling
Jun 3, 2020 at 11:28
Jun 3, 2020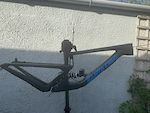 $2900 GBP
2019 Santa Cruz Megatower CC large frame with Push Industries 11/6 Coil shock. Amazing frame with unbelievable shock. Immaculate condition, hardly a blemish. New frame bearings throughout, Invisiframed from new. Custom graphics. Woulds also sell with Rockshox super deluxe ultimate air shock for £2400 Any questions give me a shout.

Apr 3, 2020 at 23:47
Apr 3, 2020

Selling
Dec 20, 2019 at 14:14
Dec 20, 2019
$2000 GBP
******* Big price drop ******** Red and Black Large Carbon Frame, invsi-framed from new. Bike is very good condition with one part of invsi-frame peeling (pictured) Bike has been stripped down and deep cleaned with a pivot bearing and gear cable being replaced. FRAME: Orbea Monocoque Race Carbon. Advanced Dynamics 150mm suspension technology. 29" wheels.Concentric Boost 12x148 rear axle. Pure Enduro geometry. Internal cable routing. ISCG05 FORK: Fox 36 Float Factory 160 RC2 QR15x110 Kashima SHOCK: Rock shox debonair super deluxe CRANKSET: Shimano XT BARS: Renthal carbon flat bar 770mm STEM: Renthal SHIFTERS: Shimano XT BRAKES: Shimano XTR CASSETTE: Shimano XT 11 speed REAR DERAILLEUR: Shimano XT WHEELS: Bontrager duster elite trl TYRES: Michelin wild enduro gum-x 2.4 SEATPOST: Race face Turbine Dropper Can arrange postage at buyers expense Feel free to contact about any questions

Nov 9, 2019 at 9:42
Nov 9, 2019
Load more...
Featured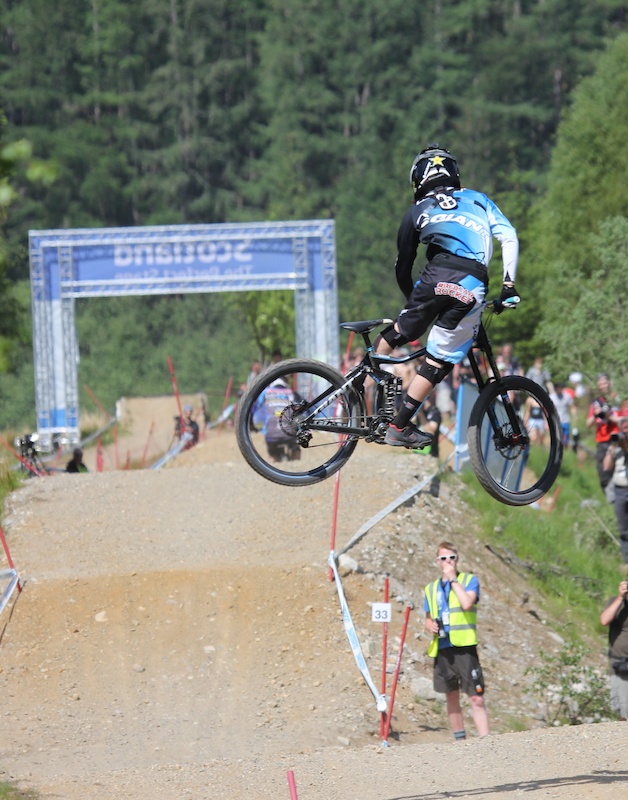 Photo by demostug