devincirule
Member since Feb 27, 2009

Male / 28
Mirabel , Quebec
Block user
Recent

Sep 17, 2020 at 8:40
Sep 17, 2020

Selling
Sep 17, 2020 at 8:40
Sep 17, 2020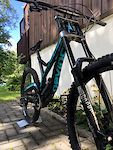 $3800 CAD
Je vend mon Devinci Wilson 27.5 2019. Le vélo est unqiue; Wrap au vinyle et de plus le vélo a du clear tape 3m a la grandeur. Le bike est en tres bonne état. Il a des grafignes d'usage normal excepte grafigne sur le stanchion. Les deux pneus sont flambant neuf utilisés une seul journée; Pneu Avant minion DHF double down et pneu arriere Assegea DH cassing. Les brakes viennent d'être bleeder et les pads de brakes sont neuf. Ce bike va numero un, il va super bien une vrai de bête de course. Raison de la vente: Change de vélo a chaque année. specs: -fourche Rockshox Boxxer RC freshly rebuilt -Shock Rockshox vivd R2C -Brake Sram Guide T blade vient d'être sur la coche avec pad de brake neuf -Drive train Sram GX N'hésitez pas de me contacter pour plus d'information.

Apr 9, 2014 at 16:42
Apr 9, 2014

Selling
Apr 9, 2014 at 16:42
Apr 9, 2014
$85 CAD
Bonjour, je vend mon stand park tool qui a été utilisé une dizaine de fois pour ensuite être mis dans la remise. Il est presentement a Mirabel, mais je peux m'arranger pour l'avoir a chicoutimi

Jul 30, 2013 at 12:37
Jul 30, 2013

Selling
Jul 30, 2013 at 12:27
Jul 30, 2013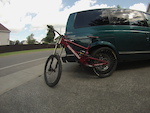 $2100 CAD
Je vend mon morewood makulu medium 2011 qui as servi seulement quelque fois lors des deux dernieres saisons. Je le vend parce que je n'en fais plus.

Mar 9, 2013 at 19:35
Mar 9, 2013

Selling
Mar 9, 2013 at 19:32
Mar 9, 2013

Mar 2, 2011 at 18:40
Mar 2, 2011

Selling
Sep 30, 2010 at 19:37
Sep 30, 2010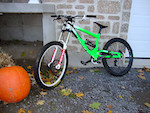 $2400 CAD
commencal supreme dh 2009 new racelight handlebar 800mm new x-0 shifter new mavic 729 rear rim new coil 400 lbs all the bearings in the pivot has been changed brakes: hayes stroker or formula the one ( you choose )theyre both in great condition stem: funn integrate fork: rock shox boxxer world cup headset: fsa tire: front maxxis minnion dhf rear maxxis igh roller front rim: sun equilizer hub: f & r sun ringle shock: elka stage 5 coil 400 lbs seat: sdg formula I-beam seat post: sdg I-beam derailleur: sram x-9 short cage crank: race: face atlas chain guide: e13 the bike is really really clean
Load more...
Featured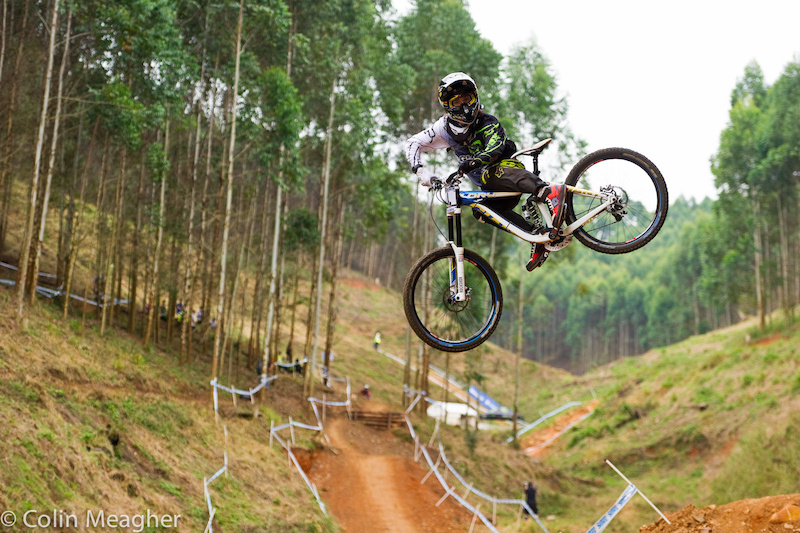 Photo by meagerdude