doberdann
Member since Jul 10, 2007

Male / 31
Strathroy , Ontario
i ride my bike, and have a good time while doing it.
Block user
Recent

Feb 13, 2022 at 18:32
Feb 13, 2022

Selling
Feb 13, 2022 at 18:31
Feb 13, 2022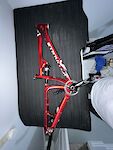 $1200 CAD
Selling my P Slope frame Large size. Includes, seat clamp, bottom bracket and descendant crankset as well as Rock Shox Monarch RT3 Shock. I bought it to convert my P3 over to this frame but realistically don't have the time to ride it. Can provide more pics or info on request. Open to reasonable offers.

Apr 22, 2014 at 16:19
Apr 22, 2014

Selling
Apr 22, 2014 at 16:18
Apr 22, 2014

Apr 10, 2013 at 9:48
Apr 10, 2013

Apr 9, 2013 at 19:09
Apr 9, 2013

Apr 9, 2013 at 16:24
Apr 9, 2013

Apr 9, 2013 at 12:41
Apr 9, 2013

Apr 8, 2013 at 19:30
Apr 8, 2013

Selling
Apr 8, 2013 at 19:20
Apr 8, 2013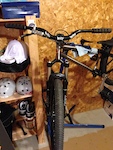 $1000 CAD
hey guys selling my dobermann pinscher! had the frame built custom for me by dobermann with a custom paint job and i no longer have any use for it. I recently replaced the arggyle rct fork with a 2010 fox 831 fork!. I am accepting trades on fully's or bmxes. however has to be a bmx with brakes and with a larger top tube with a higher value closer to the bike. BUT i would prefer cash i am looking to sell the bike as soon as possible to best offer takes it. i can deliver for extra cash or meet halfway. no lowballs because this bike should be selling for 1700-2000 dollars. specs. 2010 dobermann pinscher 22.5 tt with integrated headset and mid bb, as well as bmx seatpost clamp 2010 fox 831 fork lowered to 100 with 15mm axle in black. i have modded the fork at my local shop and we took off the compression cap so that the bars can spin freely under the down tube. however i still have all of the parts off of the fork in a small bag. this mod does not in any way effect the performance or the features of the fork. 2010 deity 2014 31.8 bar uncut in black 2010 deity phantom 31.8 black stem odyssey integrated headset black topcap mavic 721 rims laced to front discless black shimano xtr hub and back gold NS Rotary pro hub with a 12 tooth driver on the hub for a prime gear ratio on the bike. kenda smalll block 8 rear with a Geax AKA front tire with 99 percent tread juicy 5 hydraulic brake with 6" rotor, just had new pads and bled completed on it cult bmx slim seat wth macneil short post primo hollow bite chrome cranks with TI spindle on the bike but will also include the regular cromo spindle as well. with black eastern plastic pedals that have tons of grip and are roughly 6 months old. 23 tooth black treelite sprocket with a black kmc 710 sl chain just replaced. as well as brand new hardware on the cranks as well! you will notice no chain i have it off because i was cleaning it a few days ago. if you have any questions offers or anything else inbox me and i will get back to you as i check pinkbike frequently thanks, Dan
Load more...
Featured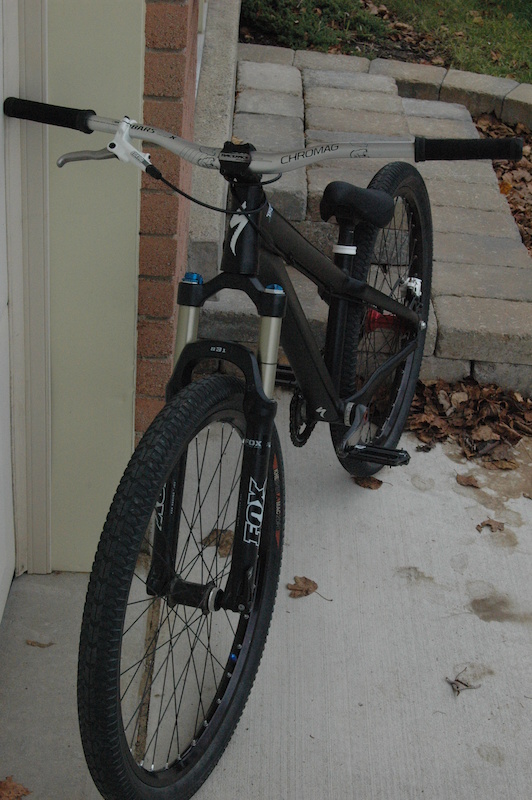 Photo by doberdann