It happened again!
Another successful jam! Some "steezy" stuff went down, and some awesome prizes were given away! Another great turn out! Continue on reading to see what went down!
Prepare for a photo overload
!
Results!





Beginner:


1st James D
2nd Owen D
3rd Colin C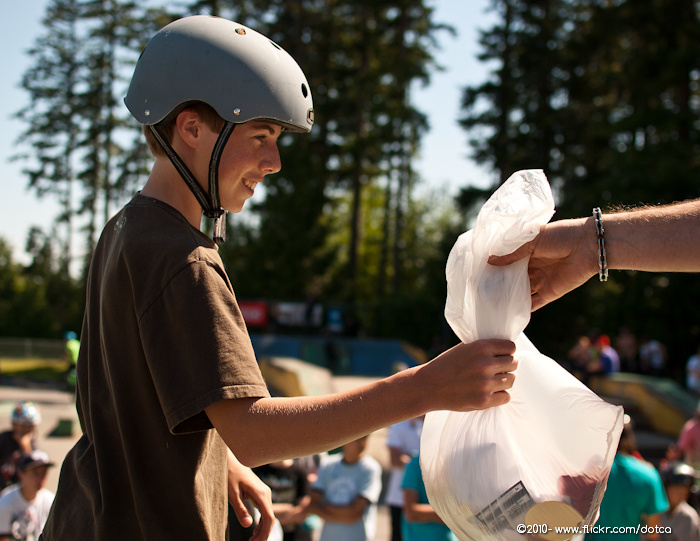 Intermediate:


1st Adam Piatek
2nd Nick Tingren
3rd Jordan McIldoon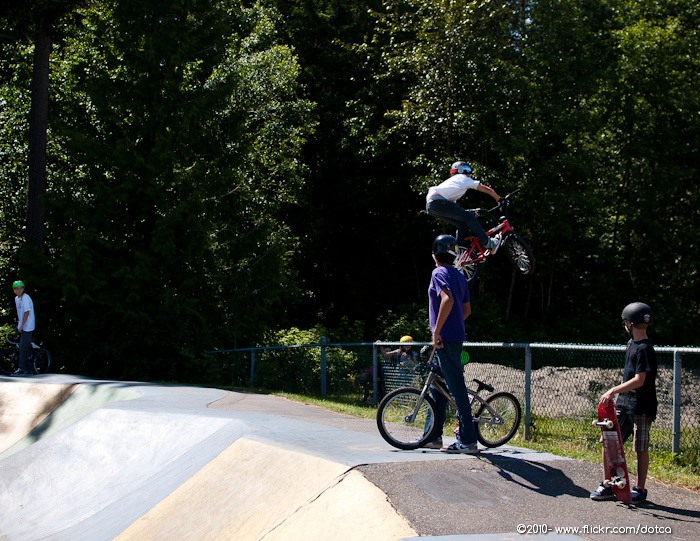 Advanced:


1st Anthony Messere
2nd James Van de Kamp
3rd Barret A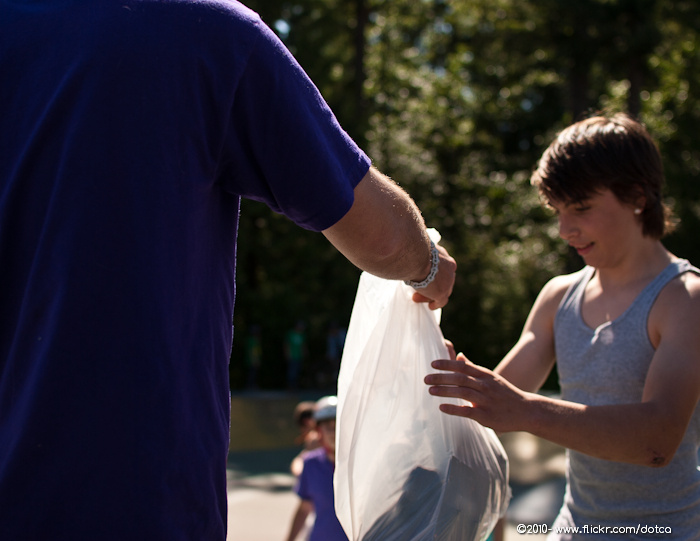 The jam this year was the most successful out of the 3 years so far! The biggest turnout, and the best part of all, the most money raised! We had 39 riders sign up, which was 11 more than last year and there were many more people out to watch than last year as well, which is great! We got lucky this year as well, as it did not rain (which it was saying during the entire week before hand)!
I'm proud to say that we raised more than last year, a $100 more! We raised $500 which will be donated towards the Terry Fox Foundation!
The money will be donated under my friend's sister's name to help her raise her goal of $30,000 raised. She is currently battling cancer (the same cancer that Terry Fox had), and the doctors say she does not have long to live (around 2 months). So any money to help her reach her goal is great! She's almost there as well, at around $26,000!
The prizes this year made the kids stoked, thanks to the sponsors who mailed them out! We gave away things like handle bars, grips (A LOT of them), shirts, sprockets, and other hard and soft goods! The 'big' prize this year that was raffled off was a Premium Gutter Shark frame, which the kid who won was pretty stoked on.
I would like to give a HUGE shout out to Frogger for being the Master of Ceremonies. Thanks again for being one of the best MCs in BMX! I would also like to thank Jordan and his brother for being a great DJ and laying down the beats for us to ride to and coming out to the event. Thanks man! Also big ups to the city workers who came out and helped with first aid, and my parents who handled registration and the raffle tickets. Thanks to the judges, Marcus, Dustin and Paul. You made my life a ton easier for stepping up and helping out with that!
I'd like to give a big ups to Paul Burnett of Norco/Haro/Premium, Ryan Yip of Brodie, Darcy Saccucci of Macneil and Evan Park of Ogio and POW Globes for coming out and giving away free goodies for the riders. I'd like to thank the parents who brought their kids to the event and supporting their riding. Couldn't do it without you guys! I would like to thank ALL the riders for coming out and making this a success. This couldn't have gone on with out you guys riding and putting on a show! One last thanks to all the sponsors for donating stuff to this. They are:
Haro
,
Premium BMX
,
Norco
,
Macneil BMX
,
Brodie Bikes
,
Ogio
,
POW Gloves
,
Redbull
,
Terrible One
,
Kink BMX
,
Lavan Apparel
,
Transition Bikes
,
United BMX
,
Deity Components
,
Hayes
,
One Ghost Industries
,
Snafu
,
Profile Racing
, Pinkbike.com and last but not least, the
City of Surrey
.
Now, enough of the Grammy like thanks, and onto what you really clicked here for, photos!
This fence was getting jumped left, right and center! Many kinds of tricks got tossed over this fence.
More photos
here.
Thanks to
Sorbet
for the use of some of his photos.
Thanks to everyone again!
-
Ryan