frlaflamme13
Member since Dec 6, 2007

Male / 29
Montreal , Quebec
One Life, One Try
Block user
Recent

Selling
Apr 15, 2021 at 7:37
Apr 15, 2021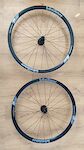 $420 CAD
Hi Here's a BRAND NEW Vision team30 Disc wheelset. I ordered a wheelset at a bike shop, there was an error in their shipment and I received the wrong item. It costs more and was a hassle to ship it back so I kept them. They're basically brand new in the factory box. Heres the link: https://www.merlincycles.com/vision-team-30-disc-clincher-road-wheelset-107000.html FYI: I paid 70$ for shipping and 67$ for duty fees. Steel freehub body for Sram / Shimano10-11 speed Flat spokes 20 front wheel and 24 rear wheel Hubs: 12x142mm rear and 12x100mm front - Includes a TA 15x135mm rear hub adaptor. *Does not include QR adaptors* Centre Lock (Splined) disc rotor hubs Will ship at your expense in Canada ONLY. I am not willing to trade, I'm looking to SELL. Please no low balling. Thanks a lot

Mar 25, 2021 at 6:19
Mar 25, 2021

Selling
Mar 20, 2021 at 10:16
Mar 20, 2021

Selling
Apr 28, 2020 at 11:26
Apr 28, 2020
$125 CAD
Hi, This wheelset was on a bike I bought last year. Great set of wheels, pretty light and stiff. Selling because I changed wheelset. This wheelset had a 9-speed cassette on it ! Specs: Alloy interior and Aluminium band Sealed bearing hubs Aero stainless steel spokes CNC machined brake track Front 873g, Rear 1185g Willing to sell locally and not to ship ! You can text me or write a PM: 819 345-2813

Apr 22, 2020 at 12:03
Apr 22, 2020

Selling
Apr 22, 2020 at 12:02
Apr 22, 2020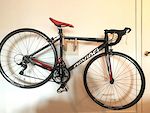 $665 CAD
Bonjour, Je vends le vélo de route de ma copine, il s'agit d'un Devinci Silverstone SL1 2014 grandeur SMALL (elle mesure 5'-2''). Le vélo a été acheté à la propriétaire d'origine l'été dernier et la raison de la vente est l'achat d'un vélo neuf. Le cadre est en aluminium et la fourche en carbone. Toutes les pièces sont d'origine. Aucune changement de pièce a été effectué sur le vélo. Specs: Câdre en aluminium optimum Fouche en carbone Headset: FSA Pédalier: FSA Roues: Jalco DRX20 Pneus: 700X23C Détailleur Av: Shimano Sora 3 vit. Détailleur Arr: Shimano Sora 9 vit. Chaîne: FSA Leviers de vitesses: Shimano Triple Freins av & arr.: Tektro Le vélo a toujours très bien été entretenu et rangé à l'intérieur. Le prix est légèrement négotiable considérant son état impeccable. Contactez-moi au 819-345-2813 pour toute questions, merci.

Selling
Apr 3, 2020 at 12:29
Apr 3, 2020

Jul 30, 2019 at 15:03
Jul 30, 2019

May 30, 2019 at 15:35
May 30, 2019

Selling
May 30, 2019 at 15:21
May 30, 2019
$450 CAD
Hi I'm selling my Dobermann Pinscher that I bought in 2010. It's been mainly used in local dirt jumps. Selling because I haven't been using it for a few years now. I bought the frame as is and built it. Specs: Fork: SR Suntour DURO DJ-D 100mm travel 20mm QR Wheels: Weinmann DM30 26" 36sp - 14t cog on freewheel Pivotal seat Handlebar: Diamondback DB8 DB Probar un-cut Pedals: Animal plastic Brake: Mechanical w/ tektro lever Let me know if you have any questions, I'll be happy to answer. Local pick-ups only ! You can text me if your number is from Quebec: (819) 345-2813 Thanks
Load more...
Featured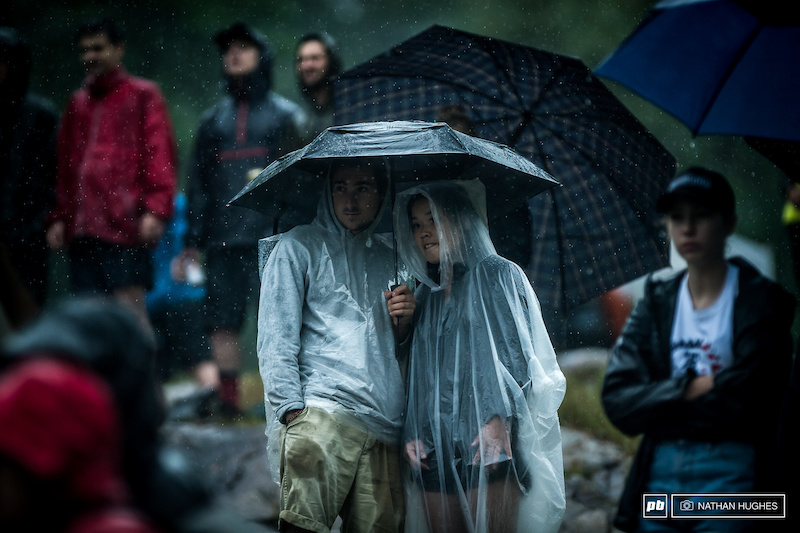 Photo by nathanhughes