lehucker
Member since May 12, 2006

Victoria , British Columbia
Block user
Recent

Aug 20, 2018 at 13:23
Aug 20, 2018

Selling
Aug 20, 2018 at 13:19
Aug 20, 2018

Oct 6, 2016 at 10:16
Oct 6, 2016

Selling
Feb 15, 2016 at 12:31
Feb 15, 2016

Apr 23, 2015 at 10:14
Apr 23, 2015
Under the Radar at Sea Otter
I stopped using a hydration pack last year...I've gone with a water bottle and saddle bag combo. My riding experience is so much better, no more backpack flopping around full of unneeded junk clanking around. I have way more mobility on the bike and feel like my riding is much improved. Using a saddle bag forces you to make decisions carefully about what tools you need for repairs and you constantly evolve those choices to get it dialed to exactly what you need.

Apr 8, 2015 at 22:39
Apr 8, 2015

Mar 7, 2015 at 15:05
Mar 7, 2015

Selling
Mar 7, 2015 at 15:05
Mar 7, 2015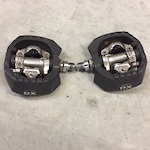 $35 CAD
Good condition, still spin well, normal wear and tear.

Selling
Mar 7, 2015 at 15:02
Mar 7, 2015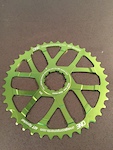 $70 CAD
Brand new OneUp 40T sprocket to convert your bike to a 1x10 set up. Has never been installed….no time to change my bike over. http://can.oneupcomponents.com/collections/all-products/products/40t-sprocket-16t

Selling
Apr 22, 2014 at 20:16
Apr 22, 2014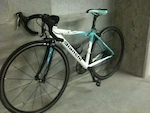 $650 CAD
Bianchi Dama Bianca Ladies Road Bike Size is around a 47 - 48cm - suitable for a woman from 5' to 5'3" Shimano 105 drivetrain Bianchi cranks and brakes Alex 220 Rims Look Pedals I bought this bike for my wife as she thought she wanted to get into road biking but she's not into. It's a very cool bike, a few years old but rare.
Load more...