mandydean
Member since Aug 21, 2011

Male / 51
Derbyshire , United Kingdom
Block user
Recent

Selling
Sep 16, 2020 at 7:41
Sep 16, 2020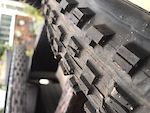 $30 GBP
As new Maxxis Minion DHF, 29"x2.5", tubeless but never been set up as it was ran once from new with a tube and then changed, still has the mold bobbles on the treads.

Oct 15, 2019 at 6:23
Oct 15, 2019

Sep 23, 2019 at 1:31
Sep 23, 2019

Aug 29, 2019 at 5:17
Aug 29, 2019

Selling
Aug 18, 2019 at 5:56
Aug 18, 2019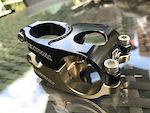 $35 GBP
Got this Renthal Duo stem for sale as its not surplus to use. This is in almost new condition as i personally have never used it an the guy before me did very very little with it either. Specification is in the adds photos so grab a pretty faultless bargain as its priced to sell and is better than any other DUO posted on PB. 10deg x 40mmx31.8mm

Selling
Aug 18, 2019 at 5:50
Aug 18, 2019

Jul 3, 2019 at 8:05
Jul 3, 2019

May 23, 2019 at 23:13
May 23, 2019

May 20, 2019 at 0:02
May 20, 2019

Selling
May 16, 2019 at 6:46
May 16, 2019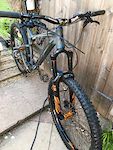 $950 GBP
Its came to that point in time that i have to sell this Transition Bandit 650B that i have to say is both bombproof and a reluctant sale to say the least. After stripping it, cleaning it and checking everything over im even more gutted that it has to go as i know just how good it is, do not dismiss this bike as a trail bike.... Im well aware that this is a set of comments that most people state in adverts trying to sell their bike but i have to admit that this Transition has lived up to every expectation i read before i got it, climbs really well and descends like a trooper. The frame was purchaced fully helitaped from the good guys at Muddy Bum Bikes (yep you read that correct) in June 2016 and i have added complimenting upgrades to it through its ownership so essentially nothing is standard bar the frame & rear shock. Yes its overkill on the photos but at least you see what your getting and nothings what its not going to be. Im not a bike expert but i know what the right components are to get the job done and done well, so if the item descriptions a litte off then apologies beforehand. TRANSITION BANDIT 650b large (look at the sizings from transition as they come up a little small so this large is actually a medium in the real world, im 5'10" and its perfect. Youll notice ill swap the listing between medium and large to go between the search listings just so it gets more exposure for the right size search by PB users. Some battle scarrs but no dents or cracks at all, ive included what i can in the screen shots. FOX CTD Kashima coat custom tune, fully adjustable, works fine with no air loss, custom decals 130mm travel thats now the growing trend for most new bikes. 2017 150mm Rockshox Yarri, Lyric looks and stiffness with simpler damping. Helitaped from new with some very slight marks on the uppers but not on the stanchions, again working fine. UBERBIKE tapered headset RENTHAL DUO stem 50mm RENTHAL fatbar carbon bars ERGON GE1 EVO grips SRAM GX 11 speed shifter and rear mech GUIDE RSC brakes, fully adjustable , not that ive ever adjusted them. (slightly ferrous on the oil filler but funcionally brilliant, 200mm SRAM rotors CUBE dropper post lever SPECIALIZED COMMAND DROPPER POST , full internal routing CLARKS 32t OVAL single chainring SHIMANO SLX cranks set, 11 to 46t SUNRACE rear casette HOPE PRO 4 HUBS, Gold, bearings fine STANS FLOW rims with MK3 with Slik Graphics decals, DTSwiss spokes and nipples. no dents and running true. 1 slight mark on the rear. SCWALBE MAGIC MARY front 27.5" x 2.35", set tubeless with recent sealant. SCWALBE HANS DAMPH rear 27.5" x 2.35", set tubeless with recent sealant. Spare set of frame bearings Spare set of decals for the forks / shock and the wheels Listed as much as i can really and the pictures speak for themselves. Ill not be including the peddles and i may replace the saddle for something just as functional but im happy to answer any questions if your interested. If the bikes still here in a month then it will be stripped for singular sale. Cheers again
Load more...