meatbucket9
Member since Sep 29, 2010

Male / 30
Kirriemuir , United Kingdom
Block user
Recent

Selling
Apr 29, 2020 at 4:07
Apr 29, 2020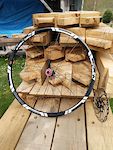 $60 GBP
-Good condition, does have a few scratches here and there though, these are quite old wheels now. -Very small amount of play in bearings, however these are serviceable ball bearings (3/16th) -Tubeless -Comes with Shimano Ice Tech 203mm rotor I also have a rear matching wheel, however the threads on the hub body for the freewheel have been stripped, a new hub and it would be a working pair. This can be included for £30. £10 for postage + PayPal service fees unless a BAC is used. Thanks

Apr 5, 2020 at 12:22
Apr 5, 2020

Selling
Apr 5, 2020 at 12:21
Apr 5, 2020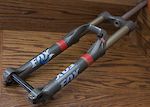 $50 GBP
Looking to buy any old Fox 36 forks, any condition, prefer for parts or not working. Not interested in perfectly working forks, just looking to collect spare parts such as internals, uppers, lowers. Even if you think it's trashed I'm keen to take it. Just PM me so we can work out a deal. Also looking for: 24" street/park tyres/rims/wheels 26" KHE Mac2 Park or Dirt

Aug 29, 2018 at 7:04
Aug 29, 2018

Selling
Aug 29, 2018 at 7:00
Aug 29, 2018
$70 GBP
Had this frame sitting in the shed for years now and it's never going to get built so up for sale. It's a Giant Reign 2 frame, 2007. The frame had a crack on the SS and has been welded up, this can be seen in photos. It also comes with a Hope integrated headset, but i've lost the crown race. It also comes with the Raceface seatpost. It's got a fair few scratches, but it is an old frame. Medium, as it's 46cm from centre off BB to top of seat tube. The shock seems decent working order, but I don't know when it was last serviced. I did press new bushings into it though. Could be a fun project for someone. Cheers

Apr 7, 2018 at 10:42
Apr 7, 2018

Selling
Apr 7, 2018 at 10:41
Apr 7, 2018
$150 GBP
Sigma frame in size small (headset isnt the best but didn't bother me) Carbon forks Miche wheels (rear bearing has slight play, and front wheel has a small buckle) Unbranded cranks Boardman pro bars and stem Some shin eater pedals Single speed, not fixed Bike weighs nothing, would be even lighter with a decent set of pedals. Built it up out of spare parts so it's a bit of a mismatch but did me well for a town bike. No brakes, but I might fit a front if it will help it sell. I'm 5'11 and it's was fine for me, really nimble being a small frame.

Selling
Apr 7, 2018 at 10:38
Apr 7, 2018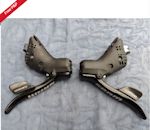 $65 GBP
Very good condition, barely been used. No hoods. Free P&P but paypal fees must be covered. Thanks

Selling
Aug 19, 2017 at 14:15
Aug 19, 2017
$190 GBP
No longer in use so might as well sell it on. Good general MTB for flying about. Inbred 26" frame Reba U-Turn Air (Forks have stanchion wear, but I stripped them down and polished them and seem to be fine) Rebound works, but u-turn function doesn't. Also has remote damper control but never had it setup Avid Juicy 5's Shimano rear wheel + Nukeproof front (Rear has a slight buckle, doesn't come close to frame however) Funn Hookah DH cranks X9 mech and shifter with new cassette and chain E-thirteen chain guide Continental tires Scott bars and stem FSA headset Bike located in Dundee. Thanks

Selling
Aug 19, 2017 at 14:08
Aug 19, 2017
Load more...
Featured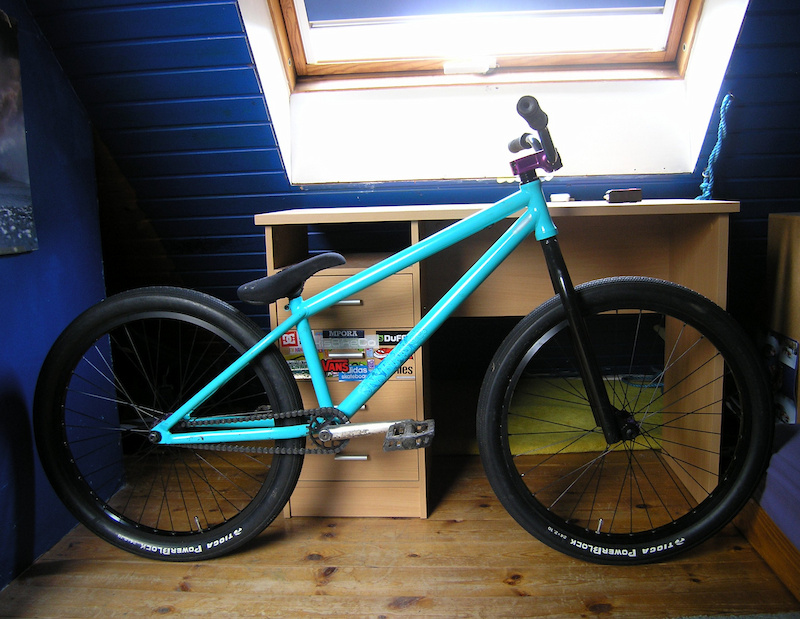 Photo by meatbucket9