misu01
Member since Jul 27, 2007

Male / 30
Budapest , Hungary
manamana
Block user
Recent

Selling
Oct 4, 2015 at 3:06
Oct 4, 2015
$550 GBP
IronHorse Sunday team for sale, m/y 2008. The frame has been painted white only because colour/design issues, was black originally. No cracks, a minor dent only, will send pics of it. New bearings in the frame, fork/shock freshly serviced. Parts: -Saint cranks -X9 shifter -Elixir brakes (180-203) -new Novatec hubs with MTX rims -Vivid shock -RS Boxxer Race -Syncros handlebar -Minion DHF/High Roller tyres Will trade for Macbook Air 13"!!!! Will ship internationally, will consider any REASONABLE offers. Further info/pics available on request! Cheers!

Oct 2, 2015 at 1:59
Oct 2, 2015

Selling
Oct 2, 2015 at 1:56
Oct 2, 2015

May 13, 2014 at 16:41
May 13, 2014

Dec 1, 2010 at 17:37
Dec 1, 2010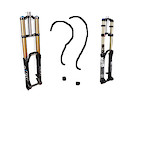 adta Isten,hogy 2hónap után először nézek fel pinkbike-ra, és itt még midig csak egymás oltogatása megy!:'D ezt most senki ne vegye magára,mert igazából nemis olvastam el a kommenteket,csak a részletekből leesett,hogy mivan...:D az ilyen képek ugye mindig megosztják a társaságot, ebből rendszerint viták lesznek, majd oltások, stbstb...:D az a baj,hogy nem tudják megérteni az emberek,hogy ez ízlés dolga...ha ezt a képet én tettem volna fel, akkor csak olyan kommenteket várnék, hogy "FOX" vagy "BOXXER"...de ez én vagyok... az a lényeg,hogy abból az erőből,hogy itt oltjátok egymást, inkább menjetek és túrjatok valami fasza pályát és csapassátok, vagy eddzetek kedvetek szerint, meglátjátok,több haszna lesz annak,mint ennek!;) a "másik misu" voltam, majd egyszer felnézek megint,ha úgy adódik, kíváncsi leszek a kommentekre;):P CSŐŐŐŐŐTÖKK!!!:)

Jun 20, 2010 at 5:35
Jun 20, 2010

Jun 15, 2010 at 9:59
Jun 15, 2010

Jun 15, 2010 at 6:22
Jun 15, 2010

Jun 13, 2010 at 11:59
Jun 13, 2010

Jun 4, 2010 at 14:57
Jun 4, 2010
Load more...