mjscyclery
Member since Apr 10, 2008

Male / 51
San Diego , California
We are a small shop in San Diego, CA. Feel free to call or text with questions.
Block user
Recent

Sep 27, 2023 at 12:27
1 day

Sep 5, 2023 at 9:30
Sep 5, 2023

Selling
Sep 5, 2023 at 9:29
Sep 5, 2023

Sep 2, 2023 at 13:01
Sep 2, 2023

Selling
Sep 2, 2023 at 13:00
Sep 2, 2023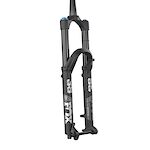 $475 USD
These are new in box. It may seem too good to be true but it is not. One of our vendors is having a kinda crazy sale and we want to make sure you all get a shot at them. No other options available at this price. We have several but expect them to go quickly. If you are interested message us and we will send a SquareUp or PayPal payment link. Fork should ship within 2-3 days. Price is $495. Free shipping. Positive Spring: Air Wheel Size: 27.5" Brake Type: Post Mount 180 External Adjustments: High Speed Compression Damping Crown Race: 40 Negative Spring: Air Stanchion Diameter: 38 Front Axle: 15mm Thru x 110mm Steerer Type: Tapered Offset: 44 Maximum Tire Width: 72 Steerer Tube Length (mm): 264 keyword search: Fall Sale Suspension Color: Matte Black S.H.I.S. Stem Clamp Diameter: 28.6 Travel (mm): 170 Axle to Crown Length: 565.7 Lockout Switch: None Defined Color: Black

Aug 28, 2023 at 11:11
Aug 28, 2023

Aug 23, 2023 at 7:03
Aug 23, 2023

Aug 22, 2023 at 21:09
Aug 22, 2023

Selling
Aug 22, 2023 at 21:08
Aug 22, 2023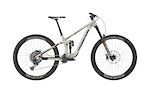 $3800 USD
A brand new Raw Alloy GX Spire here in the shop on the floor. Full GX build with a Zeb Ultimate (2.1 Charger). Code RSC Brakes. OneUp dropper New and unridden other than thew parking lot for test rides. CA Buyers pay 7.75% sales tax. Shipping to lower 48 $175 fully insured and professionally packed. We are a Transition dealer so this will be sold with full warranty. www.mjscyclery.com

Aug 2, 2023 at 7:08
Aug 2, 2023
How to Watch the 2023 World Champs
It's easier to watch the Dodgeball Championships on ESPN 8 (The Ocho) than the Cycling Champs. I remember once I was at the airport watching with Lance Armstrong.
Load more...