poundsand
Member since Jan 15, 2011

Male / 35
Victoria , British Columbia
I'm a dreamer
Block user
Recent

May 20, 2020 at 21:27
May 20, 2020

May 1, 2020 at 22:54
May 1, 2020

Apr 26, 2020 at 11:55
Apr 26, 2020

Selling
Apr 26, 2020 at 11:51
Apr 26, 2020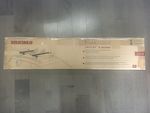 $1 CAD
New In Box Yakima Fatcat Evo 6 Ski & Board Carrier. I purchased it for a road trip that never happened. they retail for around $400 Open to bike-related trades for new or like-new parts. open to; -Wheelsets ( 27.5 or 29") -groupsets ( 1x11 or 1x12) -brakes -forks (140mm-160mm) -frames (27.5" or 29" only with head angles no steeper than 67 degrees)

Apr 26, 2020 at 11:36
Apr 26, 2020

Selling
Apr 26, 2020 at 11:34
Apr 26, 2020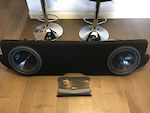 $1 CAD
I have a custom fiberglass sub box with two Alpine Type-S subs mounted in it. It is molded to fit perfectly underneath the rear bench seat of the truck. subs are wired with high quality 12 gauge oxygen-free copper wire. This box definitely fits trucks up to 2018 but I am not sure if the newer trucks have changed their design or not. It slides right under the back seat perfectly snug and it is quite heavy so there is no need to mount it to anything. *** NOTE *** if you have a split-fold rear seat where it can fold up in two sections then this box will not work for you because you have an extra bracket in the middle of the bench seat. The box alone costs nearly $800 US plus shipping and taxes and the subs usually run about $250 Cdn each. I'd be interested in trading for bike parts or a frame but must be in new or like-new condition. Some things I would consider; -wheelset and groupset ( 27.5 or 29" wheels only and 1x11 or 1x12 drivetrain only) -Wheelset and Brakes -Brakes and Groupset -frame (size medium, open to hardtail or FS with preference to slack head angles definitely no steeper than 67 degrees) -forks (140mm-160mm) I'm open to selling subs and box separately as well. The amp in the pictures sold already so it is not available.

Selling
Apr 23, 2020 at 22:16
Apr 23, 2020
$100 CAD
Looking for a Yakima Front Loader Rooftop Bike Carrier. Cheers

Apr 18, 2020 at 9:55
Apr 18, 2020

Selling
Apr 17, 2020 at 12:48
Apr 17, 2020
Load more...
Featured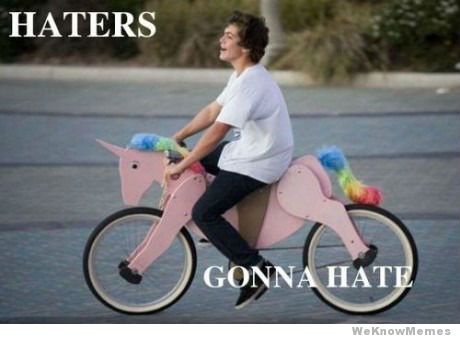 Photo by poundsand