poundsand
Member since Jan 15, 2011

Male / 36
Victoria , British Columbia
Block user
Recent

Selling
Mar 9, 2021 at 10:56
Mar 9, 2021
$725 CAD
Near new DJI mini 2. Absolutely nothing wrong with it. I purchased it in mid-November and have used it 3 times for less than half a battery each time. I'm just not getting any use out of it. Rather than having it sit in a closet, I thought that someone else could enjoy it more. I paid for the DJI care refresh which is transferrable as well.

Selling
Mar 9, 2021 at 10:20
Mar 9, 2021

Selling
Mar 9, 2021 at 10:17
Mar 9, 2021

Jan 24, 2021 at 11:36
Jan 24, 2021

Selling
Jan 13, 2021 at 11:48
Jan 13, 2021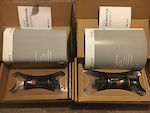 $1000 CAD
New in box DT Swiss 240s EXP boost hubs. They were for a wheel build that I am no longer doing. Both hubs are 32 hole Centerlock Rear hub is 12x148 microspline (12 speed shimano) Front is 15x110 Selling as set only

Selling
Jul 25, 2020 at 23:52
Jul 25, 2020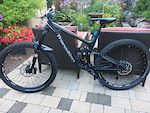 $3250 CAD
This bike was in storage for the first 4 years of its life (I bought it before being sent to NewBrunswick for work where I never rode) and I've been riding it for the last few months now that I'm back on the island. I have a new bike on order so this one must go. It has had 3m protective tape on all critical areas since day one. I think the worst damage it has would be the marks on the tips of the crank arms from pedal strikes. Medium alloy frame (2015) Pike RC forks Full XT drivetrain Code R brakes Bontrager dropper Sdg saddle Ragley stem Set up Tubeless

Jul 16, 2016 at 16:25
Jul 16, 2016
Load more...