probikegeek
Member since Dec 13, 2004

O+
Male / 37
North Vancouver , British Columbia
Block user
Recent

Selling
May 13, 2023 at 8:53
May 13, 2023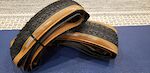 $150 CAD
new, never been mounted or ridden. Pair = $140 Single = $80

Selling
May 10, 2023 at 7:06
May 10, 2023

$30 CAD
Compact drop 12deg of flare 42cm wide Alloy Marin branded OEM bar Very comfortable

Selling
May 10, 2023 at 7:01
May 10, 2023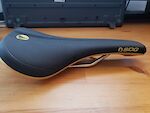 $50 CAD
Lux-Alloy rails Gold base/branding Brand new, never been ridden. 145mm x 265mm

Selling
May 10, 2023 at 6:58
May 10, 2023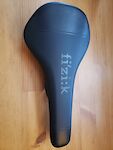 $35 CAD
Never been ridden or mounted. 142 x 265mm Brand NEW

Selling
May 6, 2023 at 6:34
May 6, 2023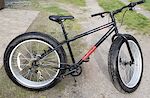 $150 CAD
Nothing broken Works well No Damage Disc Brakes Kickstand Pant guard - so you can ride w/ pants. A few minor scuffs on paint. Lots of life left in it.

May 3, 2023 at 9:45
May 3, 2023
Review: Akta's Trail Apparel & Protection Line
I ride the pants, gloves and pads and are now my go-to's. Finally, a pant that is comfortable and articulates but also returns to its normal fit/size after use. So many other pants offer stretch but they bag out after a day in them until you wash them again. These return to normal size. The pads are legit comfy and stay on my legs well for pedaling and shuttles. My thighs are big so finding nice pants/shorts and pads that fit has been tough, until Akta.

Selling
Apr 1, 2023 at 8:06
Apr 1, 2023

Selling
Apr 1, 2023 at 7:32
Apr 1, 2023
$50 CAD
Clean and in great shape. A "go-to" riding short. The enduro-focused Hightail Shorts keep you cool, no matter how hard you're charging. These shorts feature a new fabric built tough enough to handle the occasional unscheduled over-the-bars adventure while also offering plenty of cool features like inner thigh laser-cut venting and bottom hem slip panels for your knee pads. 3M® Soil Release finish on the fabric to keep the dirt off Inner thigh laser venting for additional cooling Zipper secure pockets at thigh to carry the essentials External waistband adjustment and inner waistband gripper print for custom fitting Front knee guard slips 88% nylon, 12% spandex/Athletic fit

Selling
Apr 1, 2023 at 7:30
Apr 1, 2023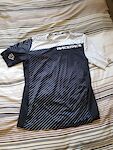 $30 CAD
Clean Great shape. Lots of life left in it.

Selling
Apr 1, 2023 at 7:28
Apr 1, 2023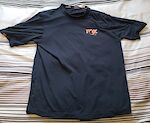 $35 CAD
Mid-weight. It is a good short-sleeve for shoulder season riding. I found it a bit too heavy for mid-summer heat riding. Clean and in great shape.
Load more...