rockin-itis
Member since Feb 2, 2011

Male / 52
Nanaimo , British Columbia
Block user
Recent

May 14, 2021 at 17:09
9 hours

Selling
May 14, 2021 at 16:41
9 hours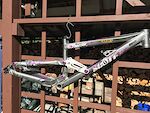 $40 CAD
I think this things a 2009, maybe 2010? Small cracks at the headtube, LBS goofed up pressing in the headset so its a bit sloppy In that department also. All the more reason to work on your own bike? Ive ridden the bike like this but I wont recommend anyone do that. For parts. Linkage and rear triangle are super nice. Coolest colour scheme I always thought.

Selling
May 14, 2021 at 16:39
9 hours

May 12, 2021 at 12:25
3 days

Selling
May 12, 2021 at 12:18
3 days
$2000 CAD
Large Rm-9. Mag 30's, original Shivers. DhX-3. Chris King front hub, Deore rear. Dura-ace 9 speed drivetrain. Nokia Gazza Jr rear tire, Maxxis High Roller front. Tires are excellent. Bike is in amazing shape. There is no play in the rear suspension linkage. Needle bearing in the lower shock eyelet. Paint is peeling on the frame where the top shock bolt goes through. These bikes were ridiculous for chain suck. Made my own chain guide out of teflon type plastic and it has eliminated the problem. And the guide hasnt moved in 10 years of very intermittent riding. Feel free to make an offer. Hoping to hear from other vintage DH enthusiasts. Not shipping this. I wont answer requests to ship.

Apr 10, 2021 at 8:49
Apr 10, 2021

Apr 3, 2021 at 20:28
Apr 3, 2021

Mar 27, 2021 at 8:48
Mar 27, 2021

Mar 27, 2021 at 8:46
Mar 27, 2021

Mar 24, 2021 at 6:01
Mar 24, 2021
Mountain Biker Stabbed by Hiker After Right of Way Dispute
A perfect storm of the disdain and intolerance that trail user groups have for each other. Happens constantly but never usually escalates to almost taking someone's life. One of the bystanders needs to do the right thing and tell the truth of what really happened.
Load more...
Featured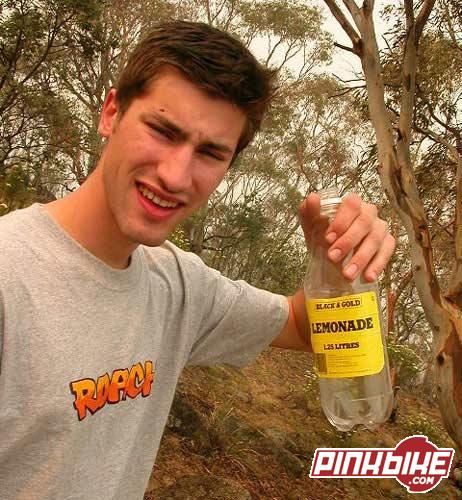 Photo by nouser