Saturday the 21st of December 2013.
Location: Birmingham BMX Race Track.
Pinkbikes co-ordinator for 'Share The Ride' Rachelle Frazer dropped me a line in November saying Pinkbike were hoping to raise $25,000 Canadian Dollars with this years campaign. A percentage of the funds would be made available to a justifiable cause here in the UK if I could find one, I immediately contacted Mark Sleigh the manager of Birmingham BMX track as I knew their fleet of bikes was looking and feeling a little long in the tooth. Within seconds Mark was on board, knowing what a great opportunity this was for the track and the local kids.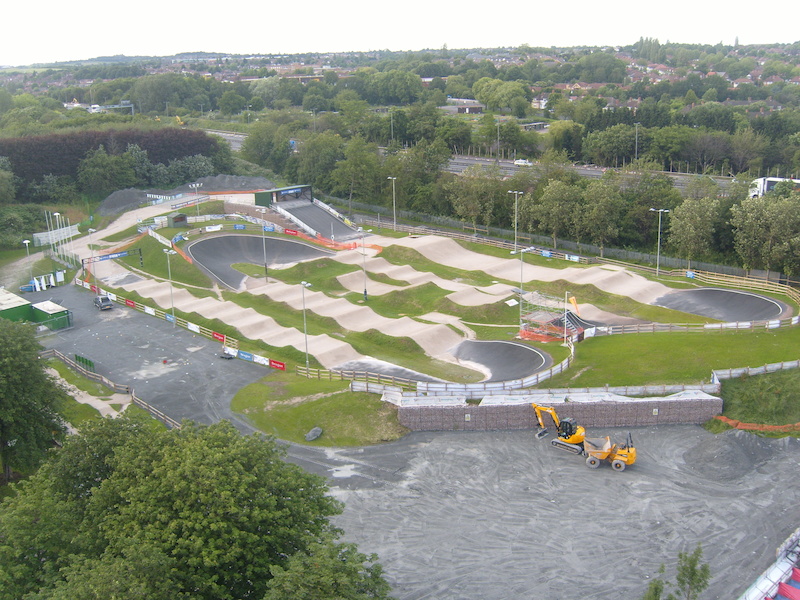 Aerial view of Birmingham BMX Track
The track at Birmingham is owned and run by the local council, fenced off from the general public and open only during specific scheduled times, meaning the track is as a secure and safe environment to ride a bike in. Mark, Steve, Mitch and the rest of team work around the clock to ensure the track is fully maintained, swept and watered to ensure a super smooth surface.
The track is open weekdays when the local schools are invited in to use this World class facility. Several more timed slots are part of Birmingham's 'Be Active' scheme which allows residents of Birmingham free access to the local leisure facilities, one of which is the BMX track. This encourages the locals to be more sporty and healthy and thus being less of a tax on the National Health Service there.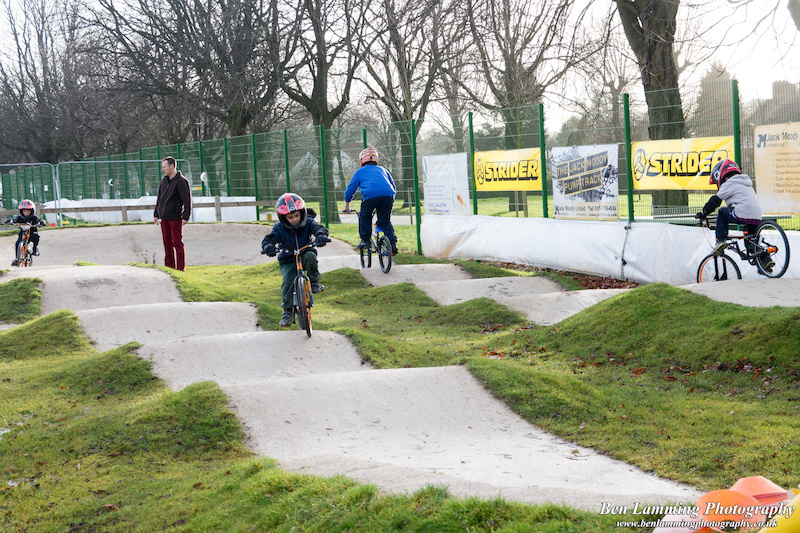 The Jack Moody Pump Track is the perfect place to start the rippers off to learn the basic BMX skills.
The beauty of donating the bikes and safety equipment to this facility is that each bike and kit will be used several times each week by different kids, from the local schools as well as those actively seeking out riding the track that may not be able to afford a dedicated BMX race bike. An additional bonus is having such a large fleet of different sized bikes allows the younger riders to try out another sized bike to the one they are currently riding. Hopefully encouraging Mom and Dad to ensure they are on the right sized bike which is so important, especially with BMX race bikes come next birthday or Christmas.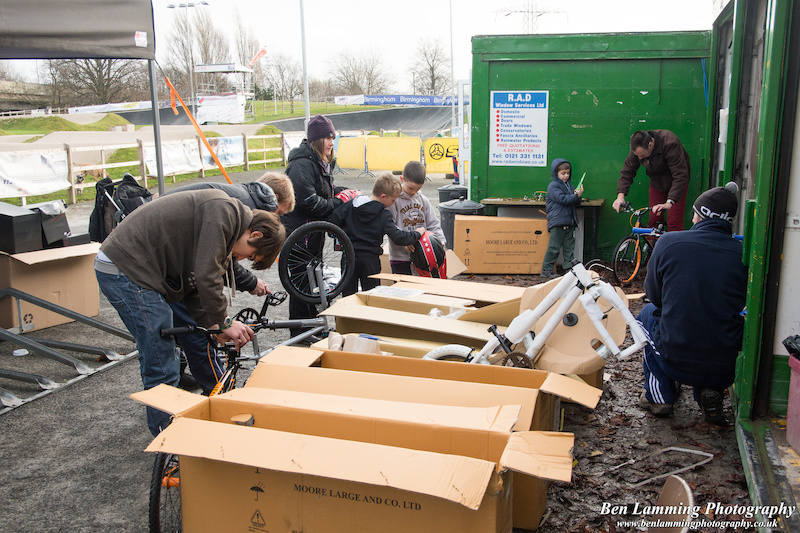 All hands on deck, with fifteen bikes to build up, everyone was drafted in.
Next steps were to contact several suppliers for kit and Moore and Large came up trumps with their range of Cuda and Haro bikes with great specifications at an unbelievable price. Pro-Tec also bent over backwards meaning we we could deck the kids out, head to toe with quality helmets, knee and elbow pads along with gloves.
Early December and Rachelle Frazer called me up saying we had even more of a budget to play with, the $25k target had already been smashed thanks to you, the generous Pinkbike readers who donated to this superb cause. This meant we were able to up the orders for both bikes and protective kit, meaning more happy kids, result!
A wealth of helpers turned up on the day and immediately got stuck in to help build up the bike fleet, within two hours the production line had pumped out all the bikes so they we were all set for the lunchtime rush. The kids turned up and their eyes soon lit up on seeing the brand new bikes for them to choose from.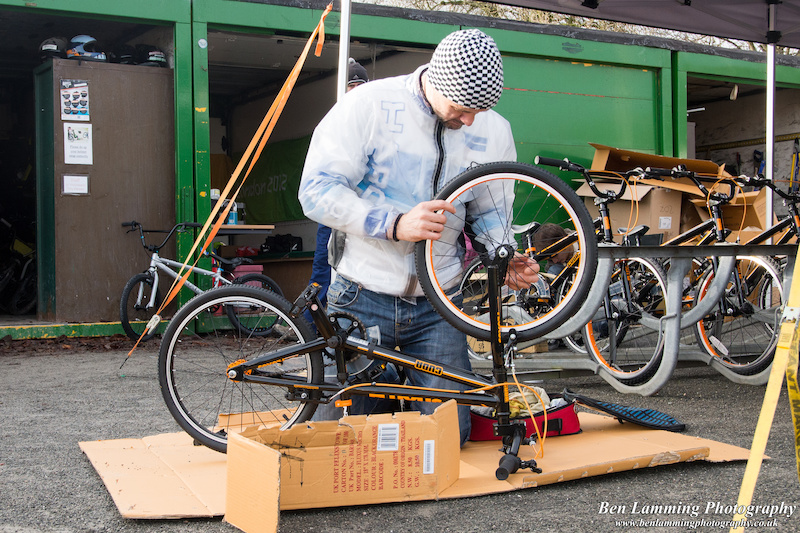 Even riders turning up just to ride the track, rolled up their sleeves and joined in to help the cause.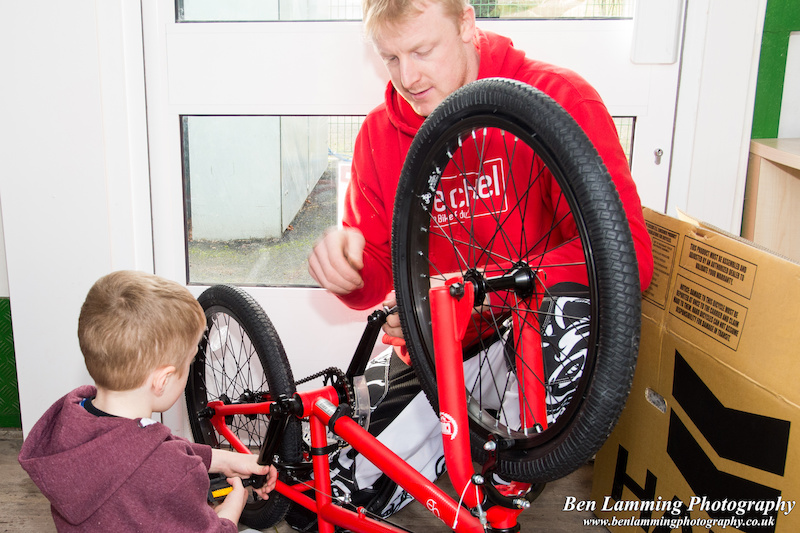 Craig Taylor is the UKs current downhill National Champion 30-34. He brought his son to shred the bikes they built. It doesn't get better than that does it?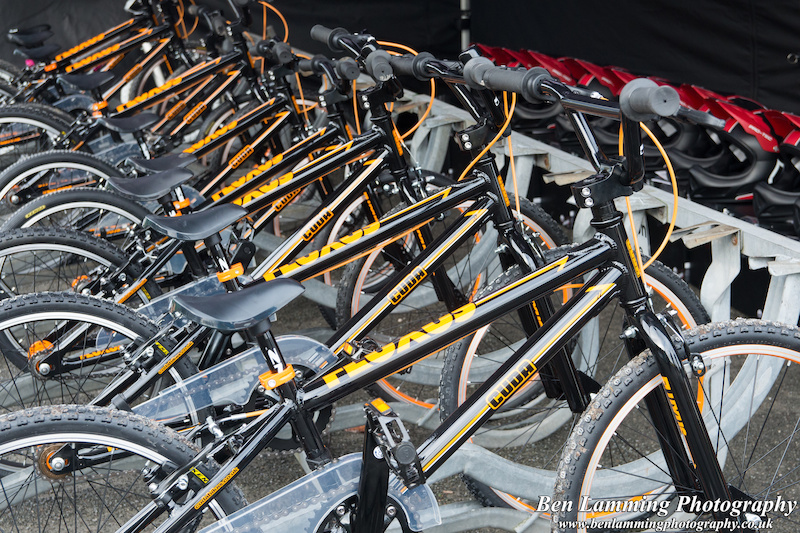 Cuda BMX Race Bikes come in all sizes from 18 inch wheeled bikes along with 20 inch micro, mini and junior sized BMX race bikes.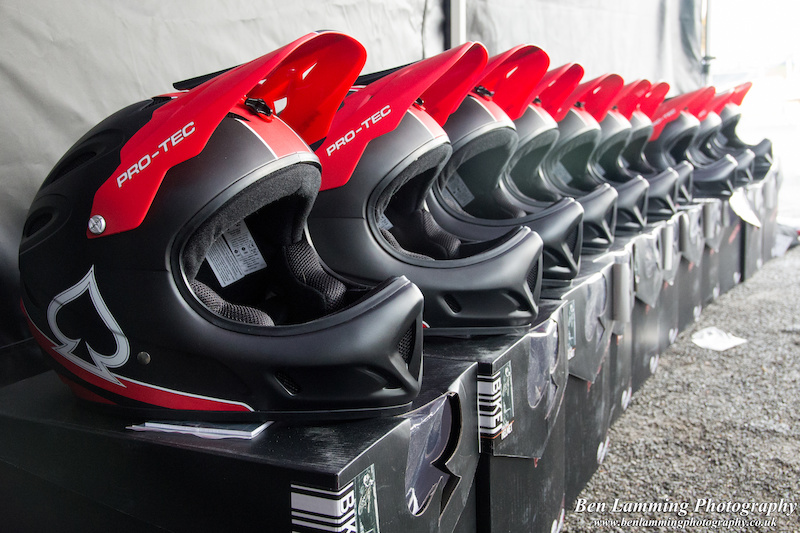 Pro-Tec even threw in a few extras at no additional cost to ensure we had more than enough safety equipment to enable the full fleet of new bikes and riders to go out and hit the race track..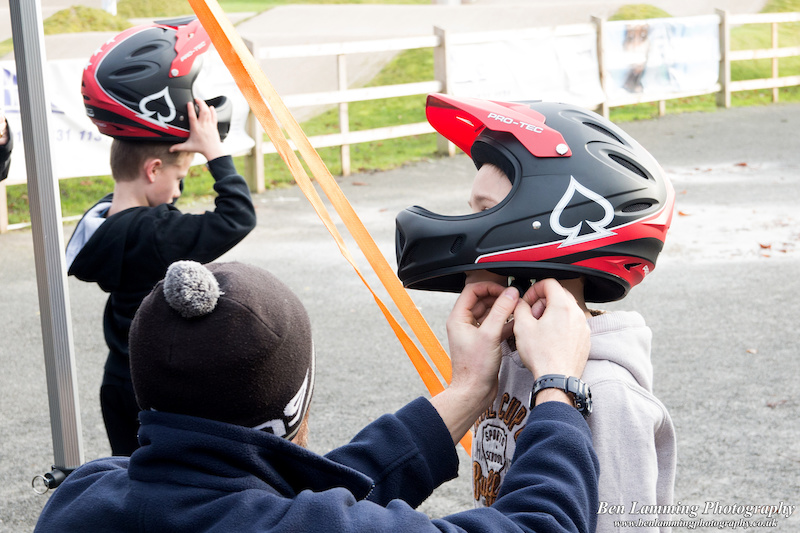 Mark Sleigh the center manager makes sure the kids buckle up.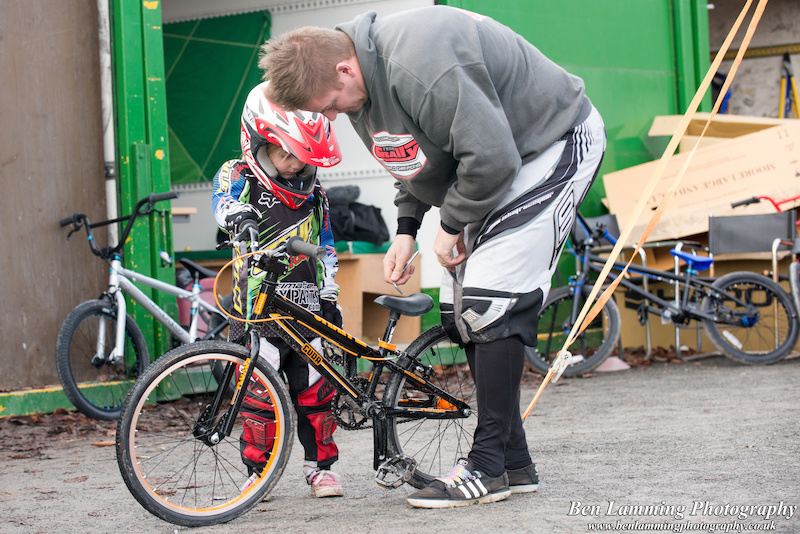 Dad makes sure his bike is all set up for his little ripper.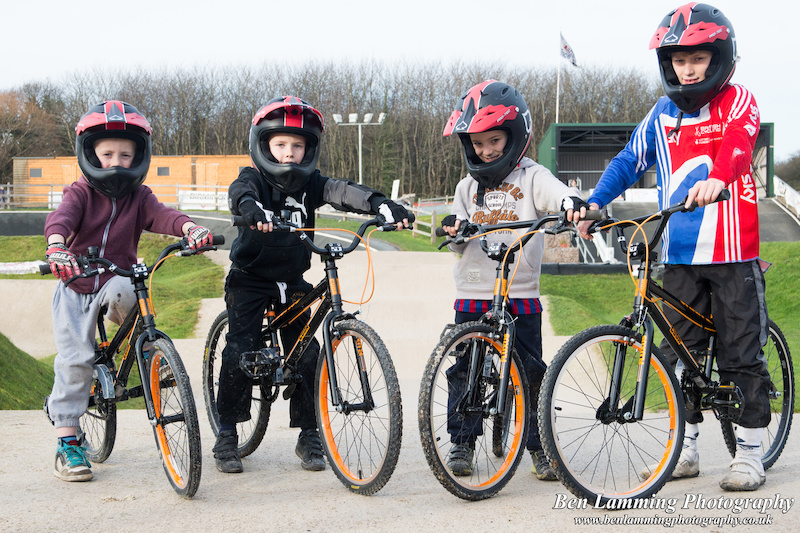 The kids were lining up ready to rip up the track.
This was a great chance for the kids to check out a bigger size bike.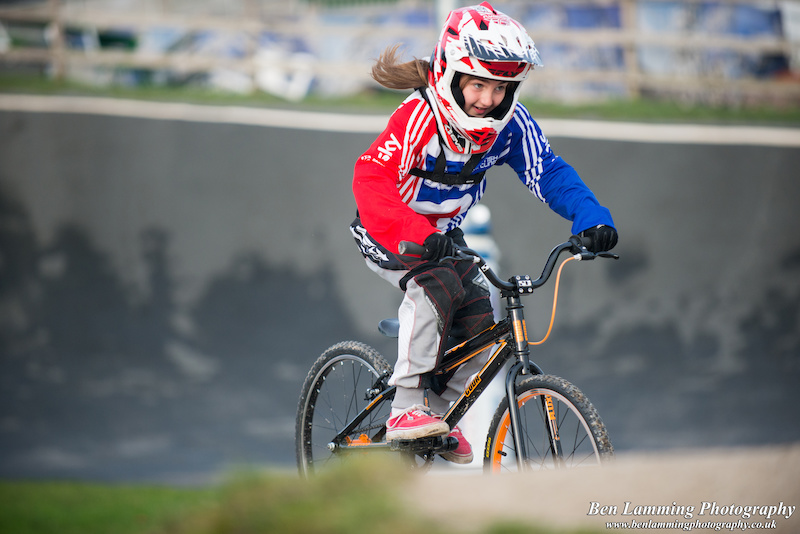 Girls just want to have fun too!
On behalf of everyone in Birmingham, we again would like to thank everyone that donated to Pinkbike's 'Share The Ride'.
Birmingham BMX Track Address: 291 Aldridge Road, B42 2JG Birmingham, United Kingdom. Telephone 0121 464 2420.
Facebook page for Birmingham BMX Race Track
Many thanks to the following companies without whom this would not have happened:
BMX Race Bikes from Cuda BMX
Protective equipment from Pro-Tec
Photographs by Ben Lamming
Video by Visualisedit.com
Stay Unclipped.
Si Paton..