simonsilver
Member since Oct 9, 2009

Male / 27
Watsonville , California
Follow me on Instagram: @simonpsilver
Block user
Recent

Selling
Jun 28, 2021 at 14:20
Jun 28, 2021

Selling
May 18, 2021 at 10:24
May 18, 2021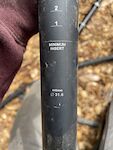 $165 USD
Great condition post with Fabric seat pulled from a Cannondale Habit. Barely used.

Selling
May 18, 2021 at 10:24
May 18, 2021

Selling
May 18, 2021 at 10:21
May 18, 2021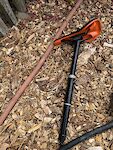 $155 USD
Barely used PNW Rainer IR post, adjustable travel 200mm max, 31.6 post diameter. Comes with SDG Bel-Air V3 Saddle

Selling
May 18, 2021 at 10:19
May 18, 2021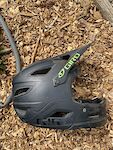 $100 USD
Giro Switchblade, Used a few times, funny dent in top from the mandatory "new helmet drop" (felt stupid for doing that haha). The fabric and rest of the helmet is in top shape. Never crashed in once. Medium size

Selling
May 18, 2021 at 10:10
May 18, 2021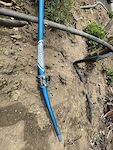 $85 USD
Barely used un-cut Funn Kingpin bar and 35mm Crossfire stem. 31.8 clamp

Selling
Apr 23, 2021 at 11:27
Apr 23, 2021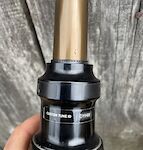 $370 USD
205X65mm eye to eye, from Scott Ransom. Never Used. Can include lock out lever.

Selling
Apr 6, 2021 at 8:28
Apr 6, 2021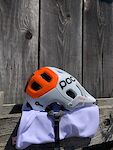 $175 USD
This helmet was a gift, little did they know I have million helmets and black is more my color. Never used and comes with bag. Looks like some cool features like RECCO, and NFC medical ID. Retails for $249.95, you can check the link below. Thanks! Burly trail helmet is prepared for all-day epics or enduro stages Integrated NFC Medical chip technology gives you peace of mind Fully adjustable visor keeps your vision free from glare and rain Unibody shell construction and aramid bridge are structurally sound SPIN (Shearing Pad Inside) technology displaces energy from impacts Integrated goggle clip keeps your eyewear secure on rainy days https://www.backcountry.com/poc-tectal-race-spin-nfc-helmet?CMP_SKU=POCZ185&MER=0406&skid=POCZ185-HYWHFLORAV-XSS&mr:trackingCode=DADC499B-A258-EA11-8111-005056944E17&mr:referralID=NA&mr:device=c&mr:adType=plaonline&iv_=__iv_p_1_g_38018011600_c_154695972474_w_aud-374182320151:pla-1047153591585_n_g_d_c_v__l__t__r__x_pla_y_7811_f_online_o_POCZ185-HYWHFLORAV-XSS_z_US_i_en_j_1047153591585_s__e__h_9032164_ii__vi__&CMP_ID=PLA_GOc001&utm_source=Google&utm_medium=PLA&k_clickid=_k_CjwKCAjwjbCDBhAwEiwAiudBy1LChAiqFx7YVMN4u8Zho5WZgyoXtkIYf7U0fYIa-Ce2VW6ILrYxjxoCroEQAvD_BwE_k_&utm_id=go_cmp-690345522_adg-38018011600_ad-154695972474_aud-374182320151:pla-1047153591585_dev-c_ext-_prd-POCZ185-HYWHFLORAV-XSS&gclid=CjwKCAjwjbCDBhAwEiwAiudBy1LChAiqFx7YVMN4u8Zho5WZgyoXtkIYf7U0fYIa-Ce2VW6ILrYxjxoCroEQAvD_BwE

Selling
Mar 31, 2021 at 11:56
Mar 31, 2021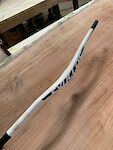 $200 USD
These are a barely used set of Syncros Hixon iC virtual 50mm stem length once pice carbon bars. Insanely lightweight at 260g Retail is $329.00 A featherweight bar and stem combo for stiff control Unidirectional superlight carbon keeps things stiff 15mm rise keeps you centered for a versatile position Sanding at grip area reduces necessary clamping force Integrated stem system reduces weight massively 780mm width is versatile for enduro and trail riding

Apr 24, 2018 at 8:34
Apr 24, 2018
Load more...
Featured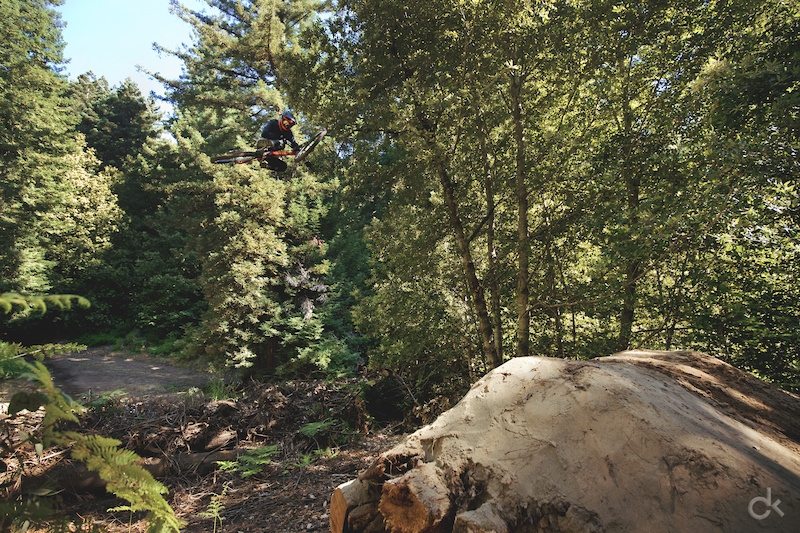 Photo by davinpena