superslushpuppy
Member since Nov 9, 2009

Male / 50
Tacoma , Washington
Block user
Recent

Dec 24, 2019 at 6:45
Dec 24, 2019

Feb 23, 2018 at 10:57
Feb 23, 2018

Selling
Feb 23, 2018 at 10:56
Feb 23, 2018

Selling
Feb 23, 2018 at 10:47
Feb 23, 2018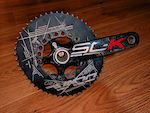 $80 USD
FSA SL-K 170 crankset for sale. The crankset is in good condition. No BB.

May 3, 2017 at 21:31
May 3, 2017

Selling
May 3, 2017 at 21:29
May 3, 2017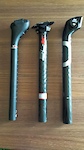 $60 USD
1. 3T Ionic 25 ltd carbon seatpost 31.6 (new) $80 2. FSA SLK carbon seatpost zero setback 31.6x350L (barely used) $60

Apr 22, 2016 at 14:51
Apr 22, 2016
The Bakery: Are Trolls Eroding Our Culture?
@norcal77: I agree that this climate of being overly politically correct is partly to blame. Similar to what is happening in American public schools where everyone gets a medal and no kid gets left out. When you post an article online where thousands are expected to view your content, you have to be prepared to take the good with the bad.

Aug 28, 2015 at 16:45
Aug 28, 2015

Nov 4, 2014 at 14:21
Nov 4, 2014
Video: Getting the Shot
Understandable and predictable reaction. Levi being Lances Lieutenant most of his career was involved in the most sophisticated doping program the pro peloton has ever seen to skirt detection and intimidate anyone who dared to call them on this BS. Even Wada, UCI and USA cycling was not immune to their lawsuits and intimidation. Greg Lemond and many others lost everything and when they decided to call Lance's regime on this BS. A premeditated conscious decision to work outside the rules of sport to intimidate and cheat unlike a heat of the moment decision.

Nov 4, 2014 at 9:55
Nov 4, 2014
Load more...