tomcrowther
Member since Jan 4, 2010

Male / 28
Manchester , United Kingdom
Block user
Recent

Selling
Mar 3, 2020 at 4:25
Mar 3, 2020

Selling
Nov 20, 2019 at 7:17
Nov 20, 2019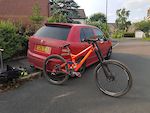 $1100 GBP
I've only managed to use it once this year so looking to swap for a 160mm trail bike I can ride more locally. Frame: 2015 Banshee Legend (Medium), Fox RC4 shock, Ti Spring. Forks: 2015 Manitou Dorado Pros (650b compatible), come with a spare service kit too (not that they need them) Bars & Stem: Raceface SixC Brakes: Saint Callipers with Deore levers (brand new) Cranks & BB: Shimano Saint Drivetrain: Shimano Saint Wheels: Halo Chaos (super light and they're something daft like 120 points of engagement, sound like a chainsaw) Seat & Post: Raceface iBeam Brilliant, capable bike and super fast through the rougher stuff, other commitments mean I don't get the time to get to bike parks & uplifts like I used to so I'd rather have something I can go for a pedal on. Everything works as it should, the rear wheel has a snapped spoke and shock bushes could do with replacing soon, other than that it's all but perfect. Can get better pictures on request.

Jan 15, 2018 at 8:28
Jan 15, 2018

Selling
Apr 28, 2017 at 3:08
Apr 28, 2017
$700 GBP
As above, set of 2015 Fox 40 Floats for sale. brand new roughly 18 months ago, reasonable condition but not perfect, fully working, minimal riding time on them as I'm extremely lazy. I'll get some better pictures this weekend. price doesn't include postage, can deliver if you cover cost of fuel, collection preferred but not necessary. silly offers will be ridiculed.

Selling
Apr 28, 2017 at 3:07
Apr 28, 2017

Mar 1, 2017 at 2:40
Mar 1, 2017

Feb 28, 2017 at 15:14
Feb 28, 2017

Feb 28, 2017 at 6:42
Feb 28, 2017

Selling
Feb 28, 2017 at 6:41
Feb 28, 2017
$900 GBP
Devinci Wilson SL for sale, condition is good with minor paint chips and scuffs but no cracks or dents, good condition for a used downhill bike. Replaced linkage bearings at the beginning of the summer along with a whole new pivot hardware kit altogether costing £120. The headset bearings were also replaced at this time. Much of the spec was also replaced at the beginning of the summer so it rides like new. See spec as follows. Spec: Devinci Wilson Size Large Fox RC4 Shock Rockshox Boxxer RC Mavic EX721 on Hope Pro 2 wheelset Shimano Zee Crankset, Rear Mech, Shifter. - 1 summer old Shimano XT brakes - 1 summer old Easton Havoc Stem Nukeproof Warhead Bars Note - Bike will come with a different seat and post. The bike will also come with the Wilson specific lower link removal tool. Any questions please don't hesitate to ask.

Feb 16, 2017 at 5:30
Feb 16, 2017
Load more...
Featured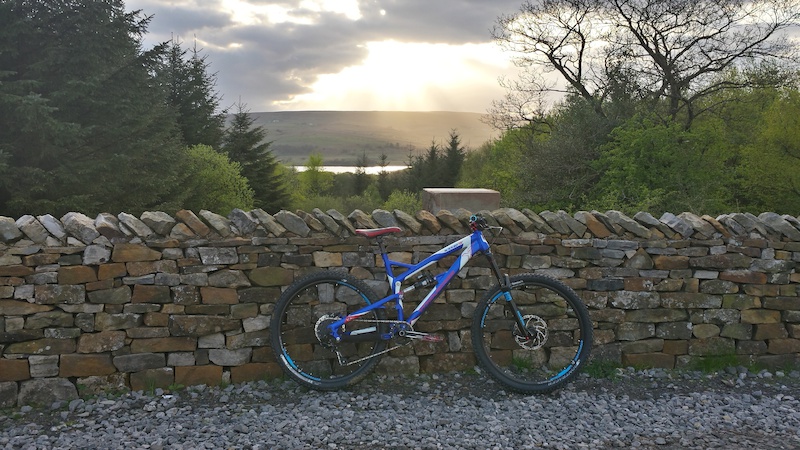 Photo by tomcrowther