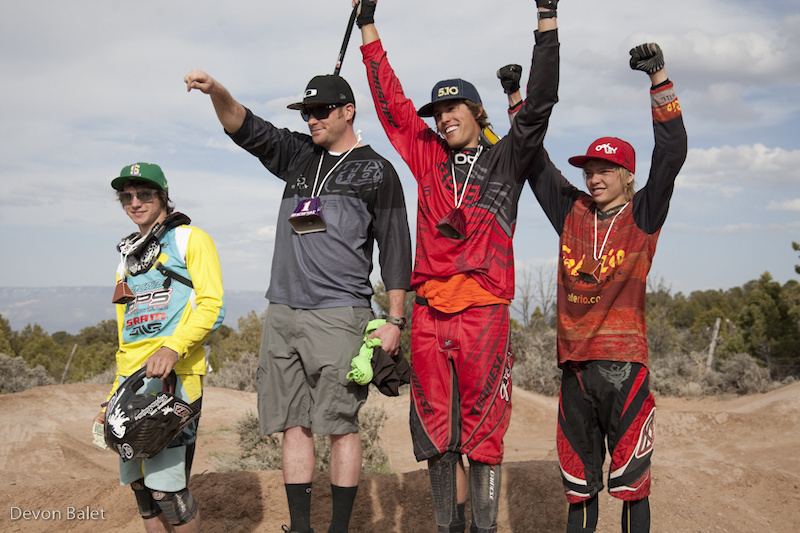 A stoked Del Bosco atop the podium!
1. Chris Del Bosco
2. Brian Buell
3. Mitch Ropelato
4. Cody Kelly
1. Tammy Donahugh
2. Katy Hanlon
The final day of the 2011 Ranchstyle Mountain Bike Festival wrapped up with the MRP Super Slalom race. The unique layout of The Ranch dual slalom course always proves to be a crowd favorite, and this year was no different. The day opened up with bright blue skies with a heavy side does of wind. Thankfully the wind was to the back of racers, pushing them down the hill.
Several of the slopestyle competitors decided to take a swing at the dual slalom. Kyle Strait who is no stranger to gravity racing was holding strong in the competition, but fell short of making it into finals. Olympian and Canadian Skier Cross National Champion Chris Del Bosco showed that even though he has been off the bike for some time now, he still has those winning fast twitch muscles. Del Bosco went head to head with Banshee Bikes factory racer Brian Buell. The two blazed their way down the course with nothing more then a half of second between the two. Buell crashed in the big finals, leaving Del Bosco to roll to victory. One could say it is official, Chris Del Bosco is back!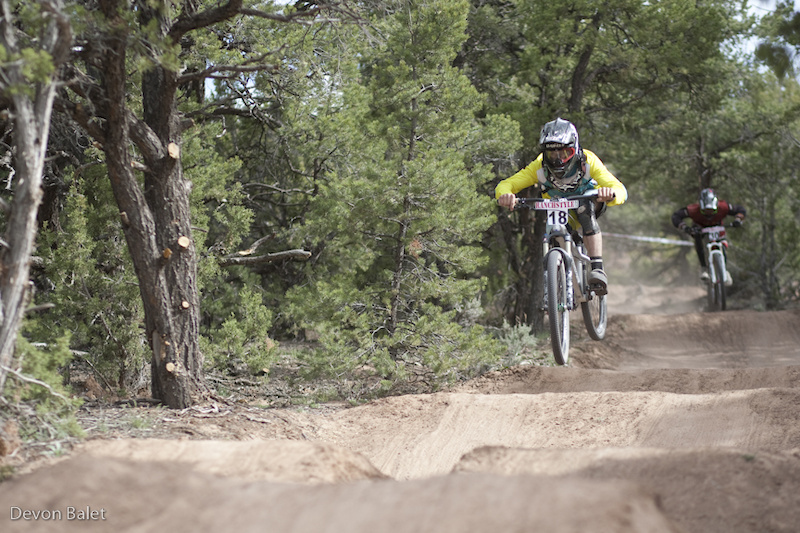 Mitch Ropelato and Cody Kelly in the small final
Chris Del Bosco and Brian Buell in the final