AverageAdventurer
Member since Apr 30, 2012

Male / 24
Calgary , Alberta
On a severe budget.
Block user
Recent

Sep 2, 2020 at 8:58
Sep 2, 2020

Sep 2, 2020 at 7:17
Sep 2, 2020

Aug 27, 2020 at 11:44
Aug 27, 2020

Aug 27, 2020 at 6:38
Aug 27, 2020

Selling
Aug 19, 2020 at 19:02
Aug 19, 2020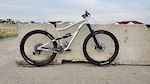 $5500 CAD
Here it is! The bike everyone has been talking about with legitimately no bad press! Weighing in lighter than it should and punching well above it's weight this is the bike to have. I know you've heard it before, mechanic owned, hardly ridden, excellent condition. A bit of a running joke now but seriously this thing is cared for. New fork with two rides, a just rebuilt rear shock, new brake pads, chain is under .5 and fresh rubber/sealant. Just bled the brakes and replaced the shift cable. It gets priority in the shower over my girlfriend, some may say my priorities are skewed but they're wrong. I bet you didn't notice the ridewrap! A cane creek headset, paired to a brand new helm keeps everything creak free and supple up front. A DBair in the back and some new bearings keeps everything planted in the rear. It has a climb switch but you'll never use it! If you wanted an ebike but don't like the stigma; ride this thing and you won't be able to tell the difference. An X0/GX drive train keeps everything running fast and light with minimal fuss. G2 RSC's keep the force required down and have all the modulation you need. Light action at the shifter keeps your hands fresh for all the high fives you'll get at the bottom! A one up dropper for the most drop in its length so you can get rad paired to a light and versatile specialized phenom makes short work of technical climbs. To round everything out you get a custom set of wheels. One brand new set of bontrager 108 hubs pqired to a 30mm rim keeps you planted. Paired to an assegai front and dissector rear this is a killer wheel set! Fast, light, strong, it is an exceptional option. TLDR; this thing is rad to ride and has a rad build, you should definitely buy it.

Selling
Aug 19, 2020 at 6:55
Aug 19, 2020

Jul 16, 2020 at 22:50
Jul 16, 2020

Jul 15, 2020 at 18:43
Jul 15, 2020

Selling
Jul 15, 2020 at 18:42
Jul 15, 2020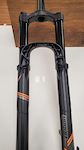 $650 CAD
I am selling my MRP Ribbon 27.5 160mm travel off of my chromag Samurai. This thing won fork of the year here last year and it is fully adjustable to your desired travel. Pressure relief lowers that fox just caught on to, adjustable air volume for your spring curve and an arch that won't get packed with mud! Just serviced the lowers on the fork, running nice and friction free as well.

Selling
Jul 1, 2020 at 16:36
Jul 1, 2020
$550 CAD
Selling the DVO topaz t3 that came on my ripmo AF. I ended up moving to a coil once I got the weight dialed in and don't need this one anymore. It is in excellent shape with only a few rides before it came off!
Load more...